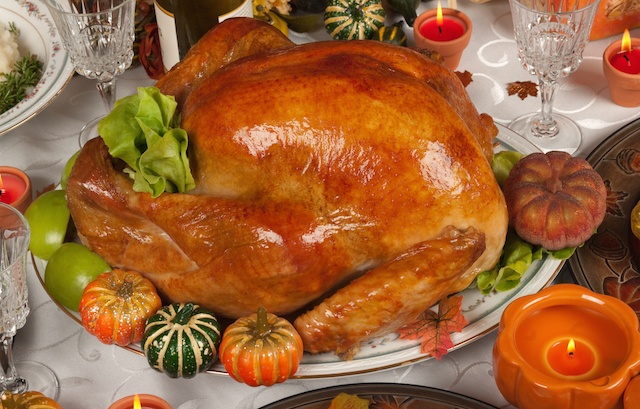 Thanksgiving is almost here! At Brain Balance, we know that it is possible to enjoy a delicious meal and eat the foods that support your child's best behavior and focus.
There are numerous factors that can play into the health of our brains, and one key, controllable factor is nutrition. With kids that struggle and the holidays fast approaching, the connection between diet and brain function can affect how they experience this holiday season.
With that in mind, it is time to start planning a nutritious and delicious Thanksgiving feast! It can be overwhelming trying to make a variety of dishes that align with the nutrition goals to support your child's health all in one day. Our nutrition team is here to tell you that you don't need to be slaving away in the kitchen for hours and hours. There are many approved store-bought options that can help make hosting or bringing a food item to a party a breeze! To make things even easier, we provided a shopping list for each Thanksgiving course for you all.
Appetizers
Planters Salted Mixed Nuts
Dips: Hope Hummus, Frontera Salsa, and Wholly Guacamole, Siete Cashew Queso
Snyders Gluten-Free Pretzels, Siete Chips, and Glutino Crackers
Aidell's Chicken Meatballs
Side Dishes
William's Sonoma Gluten-Free Stuffing
Udi's Gluten-Free Dinner Rolls
Dr. Praeger's Four Potato Puffs
Pacific Foods Butternut Squash Soup
Dole Sunflower Crunch Salad
Steamfresh Vegetables
Uncle Ben's Whole Grain Brown Rice Packets
Trader Joe's Frozen Roasted Mashed Sweet Potatoes
Desserts
Wholly Wholesome Pie Crust
Katz Gluten-Free Pumpkin Pie
Enjoy Life Snickerdoodle Cookies
Archer Farms Pumpkin Spice Hot Chocolate
SO Delicious Ice Cream and Coconut Whipped Cream
King Arthur Pumpkin Bread and Simple Mills Frosting
*Keep in mind the desserts do have added sugar. Enjoy in moderation for a special occasion!
Brain Balance Achievement Centers is the leading drug-free program helping kids move beyond challenges to achieve greater success and lasting change.
When you enroll your child at your local Brain Balance center, you will be making some changes to optimize your child's nutrition. You will have the support of our team of knowledgeable dietitians. We are ready to help even the pickiest eater make progress in their eating. Your nutrition appointments take place virtually so that you are able to connect with our dietitians from the comfort of your home or office.
From the Brain Balance Nutrition Team, we wish you a happy and healthy Thanksgiving!