How Do You Know if Your Child's Academic Struggles Require Intervention?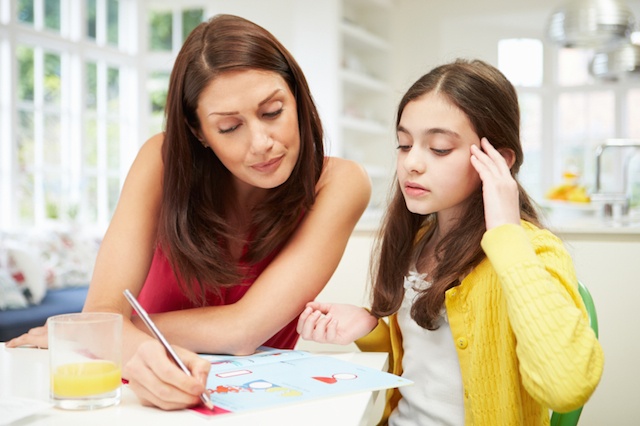 Your instincts and your child's reports are telling you that your child is struggling at school. However, before you approach the school, you need to have your facts straight. Here are some signs to look out for when deciding if a school intervention for learning disorder is needed.
According to the National Center for Learning Disabilities (NCLD), it's important not to wait if you suspect your child needs a school intervention. All children experience difficulties at school at one time or another, but when the struggle is consistent and the same learning problems arise repeatedly, the cause may be a learning disability.
Signs of a possible learning disability include:
Preschool: problems with pronouncing words, interacting with peers and following directions
Grades K to 4: confusing basic words when reading, struggling to understand elementary math and difficulty remembering facts
Grades 5 to 8: confusing letter sequences in words, difficulty keeping a neat desk and organizing homework, and difficulty verbally expressing ideas
If You Suspect a Learning Disability
If you suspect your child may have a learning disability, there is a sequence of actions you can take. First, keep records and make your own notes. All documentation from the school regarding your child needs to be collected and filed. Make your own notes (and date them) about meetings with school staff and about how your child copes with social activities.
Second, speak to your child's teacher. Working in tandem with the teacher means that you can discuss your child's performance at home and in school to pinpoint areas that may need extra attention.
You may then request a preliminary intervention, which will take the form of either a pre-referral intervention or a Response to Intervention (RTI) approach. During a pre-referral intervention, a team consisting of teachers, a school psychologist and other relevant school staff will discuss methods that may assist your child in class. During RTI, the teacher, backed up by a team of professionals, will monitor your child's progress to evaluate the success of intervention strategies.
Special Education Evaluations
Once these steps have been taken, you or the school may request a formal educational evaluation of your child. You will need to put your request in writing. The evaluation usually includes interviews, observation and testing in class, access to medical and educational history, and the gathering of all relevant information from teachers and other professionals. The evaluations will decide if your child is a good fit for special education eligibility.
It's important to give your child reassurance and support during this process. A diagnosed learning disability is not a sign of low intelligence, but is something that you, your child and the school can all manage effectively to ensure that your child has a bright future ahead of them.
If your child struggles with learning or has been diagnosed with a Learning Disorder, contact us online or find a center near you to learn more about how the Brain Balance Program can help.
---
Enjoy These Related Articles
Help with Learning Disorders
2014 Back to School Guide: Getting School Support for a Child's Challenges
Tips for Motivating Right-Brained Children to Learn
Brain Boot Camp: At Home Exercises that Promote Hemispheric Brain Balance