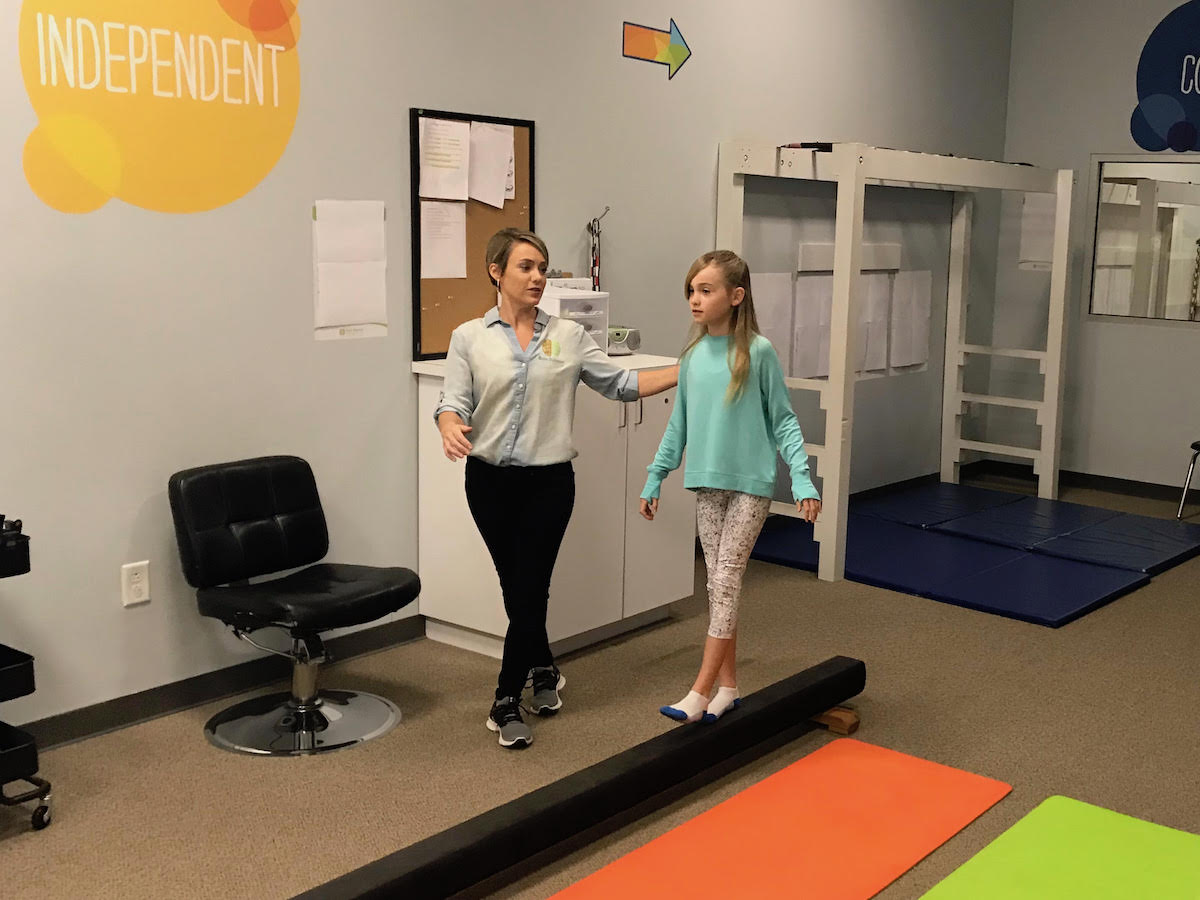 Developmental Coordination Disorder (DCD) and dyspraxia are two conditions that affect coordination in children. Although many people use the terms "DCD" and "dyspraxia" interchangeably, there are major differences between these two disorders. Understanding the distinctions between DCD and dyspraxia will help you better understand your child if he struggles with motor development.

What Is DCD?
DCD is a motor skills disorder that affects some children. When a child has problems coordinating movements, they might be unable to perform everyday tasks. This is because of a delay in the development of their motor skills. Research shows that DCD impacts 5-6 percent of all school-aged children [1].
"Symptoms of DCD may include an unsteady walk, difficulty going down the stairs, dropping objects, running into others, frequent tripping, difficulty tying shoes, putting on clothes, and other self-care activities, difficulty performing school activities such as writing, coloring, and using scissors," says Healthline [2].
What Is Dyspraxia?
Dyspraxia is a type of DCD that affects children of various ages. When a child suffers from dyspraxia, he or she might have trouble with memory, speech, social, and other developmental skills.
"Dyspraxia, a form of developmental coordination disorder (DCD), is a common disorder affecting fine and/or gross motor coordination in children and adults. It may also affect speech," says the Dyspraxia Foundation [3].
What's the Difference?
Although DCD and dyspraxia sound similar, there's one major difference. DCD is the formal term professionals use to describe children with certain developmental challenges. Dyspraxia, on the other hand, is not a formal diagnosis [4]. However, many international organizations, including the Dyspraxia Foundation, describe dyspraxia as a type of DCD.
Although researchers have studied dyspraxia, professionals can't agree on a proper definition of this condition. This is where things get tricky.
If you are wondering about what term to use, it's a good idea to stick with DCD. This is the term most doctors, schools, and nonprofits use.
"Unlike DCD, there are no formal criteria for a diagnosis of dyspraxia and this makes it very confusing because different people use the term dyspraxia in different ways," says Skills for Action [5]. "It is also the reason why a diagnosis of dyspraxia is not recognized by many pediatricians and school authorities."
Different Treatments for DCD and Dyspraxia
Whether you want to use the term DCD or dyspraxia to describe your child's developmental disorder, there are a number of treatments available. Combining physical therapy with occupational therapy could improve the symptoms associated with both DCD and dyspraxia, such as tripping and difficulty performing day-to-day activities.
There are other treatments for children with dyspraxia, according to the nonprofit Smart Kids. These include speech and language therapy, behavioral optometry, and psychological interventions [6].
An integrated treatment program that incorporates treatments like academic skills training, healthy eating, and confidence building can be effective for children who have DCD or dyspraxia. Brain Balance Achievement Centers can help you and your child with the challenges associated with these conditions.
Understanding the difference between DCD and dyspraxia can be difficult. As a general rule, use DCD to describe your child's condition. Most doctors agree that dyspraxia is difficult to define and has been studied less than DCD.
Looking for an integrated approach to your child's condition? On average, parents saw a 45% improvement in their child's coordination upon completion of the Brain Balance program*. Click here to find out more about Brain Balance Achievement Centers.
Contact us today to schedule an assessment. You can also view the research and results of the program on the website.
*Results based on a parent evaluation form filled out pre and post-program where the parents ranked a set of statements about their child, on a scale from 0-10 (0=not observed/does not apply and 10=frequently observed). Statement: Child has poor coordination or shows awkward movements (ex. walks or runs oddly), 45% improvement for a median student (2015-2018 data for 2,045 students where parents reported this issue).
---
Sources:
[1] https://www.canchild.ca/en/diagnoses/developmental-coordination-disorder
[2] https://www.healthline.com/health/developmental-coordination-disorder
[3] https://dyspraxiafoundation.org.uk/about-dyspraxia/
[4] https://www.understood.org/en/learning-attention-issues/child-learning-disabilities/dyspraxia/are-dyspraxia-and-dcd-the-same-thing
[5] https://skillsforaction.com/DCD-and-dyspraxia
[6] https://www.smartkidswithld.org/first-steps/what-are-learning-disabilities/dyspraxia-dcd-overview/