Shopping for a Child with Special Needs or a Neurobehavioral Disorder like ADHD, Dyslexia or Sensory Processing Disorder? Take a Look at these Great Gift Ideas!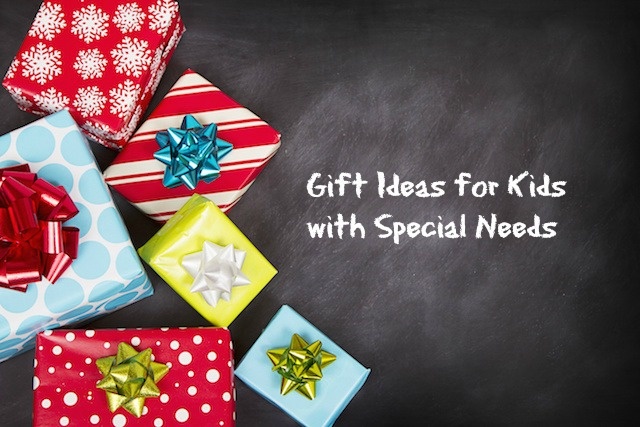 Holiday shopping for a child with special needs can be an overwhelming task. If you already know the child, think about what would appeal to them the most. Would they like a hands on, quiet activity like a wooden puzzle or do they prefer more active play on a swing or trampoline? The following gift ideas will help you to select a perfect gift for a child with sensory sensitivities or other learning and behavioral challenges.
Holiday Gifts for Children with Sensory Sensitivities
If your child has sensory problems, it is critical to stay ahead of known triggers to minimize meltdowns. There are a number of products available that can help to temper a child's response to sensory triggers. Weighted blankets, swing chairs, chewelry, fidget toys and essential oils that calm the nervous system are all great gift options for a sensory sensitive child. Montessori toys are also a great option if you're looking for a toy that doesn't include sensory overloading features like loud music and flashing lights.
A balance bike is a great option for a child still learning to ride a bike and will help to encourage active play and promote vestibular balance.
Beading and lacing kits are great for a child who prefers quiet activities and will help to enhance fine motor skills at the same time.
Holiday Gifts for Children with Dyslexia
Young kids with dyslexia may get a head start on learning about letters and numbers by playing basic games like Scrabble or Boggle that make learning fun. Make sure you choose a toy that matches the child's development. If it's too simple or advanced, they may lose interest quickly.
The Phonics Firefly uses lights and sounds to keep children focused on learning how each letter in the alphabet sounds. It includes seven modes that offer unique challenges, quizzes to reinforce learning, and a memory pre-loaded with nearly every three-letter word in English.
The See & Spell Learning Toy is a wooden puzzle that helps children develop word and sound recognition by arranging over 60 letters into cutout boards. During each round, the child chooses letters that match the name of an object. They then drop the letters into cutout sections designed to encourage correct answers.
Holiday Gifts for Children with ADHD
Children with ADD or ADHD may find it difficult to concentrate on difficult tasks for very long. Since they may seem hyperactive and unable to focus, you may want to choose holiday gifts like puzzles, maze books and board games, intended to encourage staying on task and promote positive behaviors.
The Tangle Jr. is a great toy for keeping hands busy, and continuously stays tangled even while moving the pieces easily. It also comes in a variety of textures that keep the toy novel. Parents who have kids with ADD or ADHD can use these small, simple toys to keep children occupied and help them stay focused.
These gift ideas cover a lot of areas to meet the preferences of kids with learning and behavioral challenges. You can also search for toys that use similar strategies to help children learn effectively. Products that encourage fine motor development, active play, and that promote math and reading development are typically the best choices when shopping for holiday gifts for children with neurobehavioral disorders. Avoid anything that involves additional screen time or that involves distracting lights and sounds.
Want more gift ideas? Check out our "Holiday Gifts for Children with Neurobehavioral Disorders" Pinterest Board!
Follow Pinterest's board Pin pets on Pinterest.
Contact us today to schedule an assessment. You can also view the research and results of the program on the website.