My son went through the program at 17 because of OCD anxiety related issues.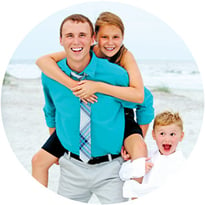 He was intense all the time. Now he's not. He did the program for three months. His experience was life-changing. He was able to calm down. He was able to see what the anxiety was doing to him. He did the program and passed with flying colors. Now he loves to sit and relax and read. He actually changed his goal in life. He's decided to go into sports psychology at Clemson.
- Heather H., Brain Balance Parent
Brain Balance students progress an average of 2.6 levels in 3 months for sensory motor exercises. On average, customers surveyed rated their satisfaction at 8.5 on a 10 point scale. Over 84% of customers said they were very likely or extremely likely to recommend Brain Balance to a friend or family member.