Brain Balance Center of Mequon – Meet Our Staff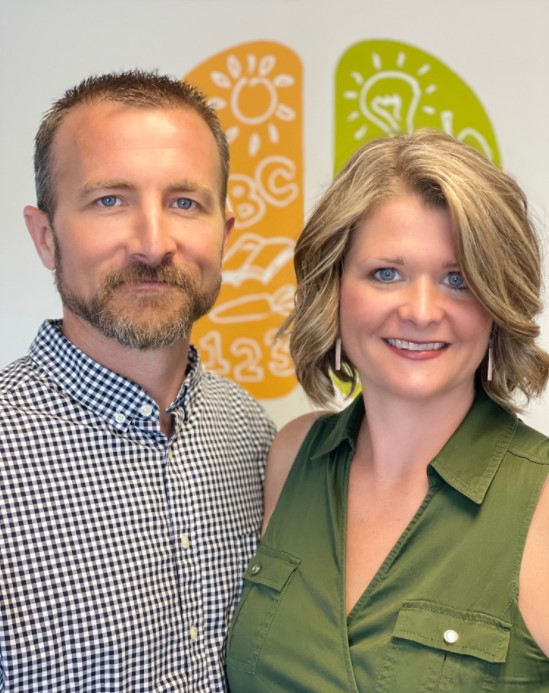 Lynn & Jason Brittnacher
Owners/Executive Directors
The past five years of Lynn and Jason's family's life were filled with health challenges that seemed insurmountable. Leaning on God through these times allowed them to come out on the other side, stronger and more blessed than they could have ever imagined. With grateful hearts, they turned their eyes upward and asked, "What is your plan for us God? We are here to serve." God answered them with an overwhelming need to use their talents to help individuals who struggle.
Lynn is the Executive Director of Brain Balance of Mequon; she has her degree in Elementary/Middle School Education with minors in Adaptive Education and Social Studies from the University of Wisconsin Platteville. She also received her masters in School Counseling from Lakeland University. Her passion has always been working with children and supporting those who struggled with ASD, ADHD, EBD and Learning Disorders. After 17 years of teaching Lynn started looking for something that would get to the root of the problem, giving children the underlying skills they needed to be successful in all areas of life. After researching and learning about Brain Balance she knew it was the path she must take. Jason has always loved working with children, he completed his certification as a Board Certified Cognitive Coach and has taken on the Lead Coach role, he loves helping children reach their highest potential.
Together, they jumped in with both feet, as they knew it was the direction they needed to go. They have found immeasurable joy in helping kids make profound change and watching families' lives transform. The mission of this center is to help as many children as possible grow to their God given potential.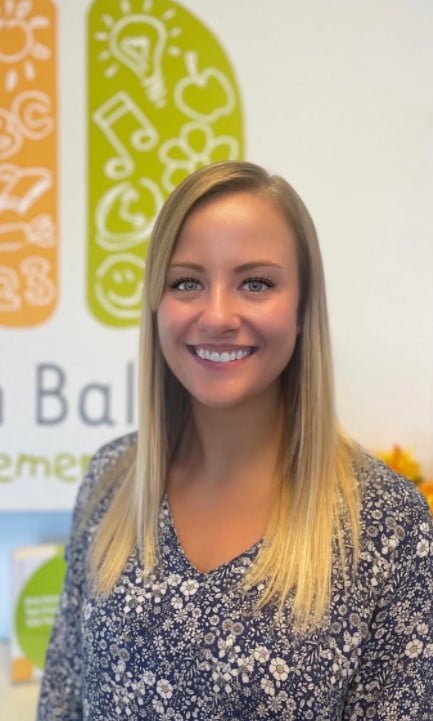 Emily Wollner
Center Director
Emily Wollner is the Center Director. She has her Bachelor's Degree in Early Childhood Educational Studies and in Adaptive Education from Concordia University in Mequon. She is also a Board Certified Cognitive Specialist through IBCCES. Throughout Emily's time in high school and college she worked at daycares, children's centers, and adult group homes. After graduating college, she continued her work with the special needs population doing ABA Therapy and then eventually continued on to use her knowledge in early childhood as a preschool teacher. Brain Balance immediately caught her attention when she found herself wanting to do even more and somehow "combine" everything she had learned into one career. That's exactly what Brain Balance is. Every job leading up to Brain Balance was important to Emily, including the students and the families, but Brain Balance has truly been her calling. Getting to work with kids and families and change their lives has been the biggest blessing and the reason Emily loves her work at Brain Balance so much.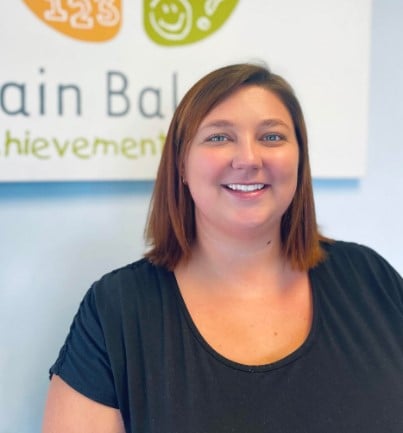 Michaela Large
Program Director
Michaela Large is one of our Program Directors. She has her Bachelor's Degree in Communication Sciences & Disorders from Concordia University of Wisconsin and her Master's Degree in Psychology specializing in Child and Adolescent Development from Capella University. Throughout Michaela's time in college she worked in ABA therapy, daycares, and at an outpatient therapy clinic for kids with special needs. She is dedicated to helping both the children who are struggling developmentally and to help the parents through the everyday challenges that may occur. With her background in behavioral therapy, she is constantly looking for new ways to motivate and encourage the kids as they move through the Brain Balance program. In addition to making an impact on kids' and their families lives, she loves spending time with her family, friends, and her cat, Cocoa. "It shouldn't matter how slowly a child learns. What matters is that we encourage them to never stop trying. " - Robert John Meeham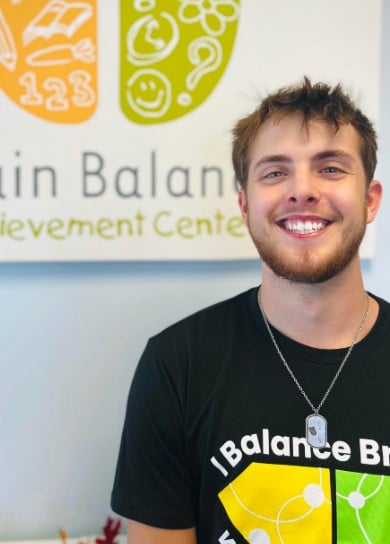 Jacob Kelm
Program Coordinator
Jacob Kelm is the Program Coordinator. He has a bachelor's degree in Psychology from Concordia University in Mequon. He has worked as a Christian counseling intern in a person-centered environment, as well as many child-focused groups such as summer camps and VBS. He has always had a passion for bringing help to those who need it, and gets to fulfill that passion here at Brain Balance. There is so much joy and excitement in helping a child reach new heights, and that joy is shown through Jacob's work with the children. Each child has their own unique quirks and interests. As such, Jacob strives to help each child uniquely based on their personality and experience. As program coordinator, he gets to interact with and challenge each kid to reach their full potential, all while having fun along the way. It has been a blessing to be involved in the growth of so many kids already here at Brain Balance, and he can't wait to see what the future holds. "Life is about being and becoming." - Carl Rogers
Mike Mullen
Program Director
Mike Mullen is one of our Program Directors. He has been an educational leader for the last 28 years serving as a high school science teacher, curriculum coach and elementary school principal. Mike has led elementary schools in Greendale, Menomonee Falls and most recently helped develop and then lead a nature based elementary school at Riveredge. Mike's career has focused on the positive growth and development of students of all ages and he looks forward to utilizing these skills and experiences to support the students and Brain Balance. During his educational career Mike has implemented a number of social-emotional, math, science and reading programs for thousands of students. What attracted Mike to Brain Balance was the opportunity to integrate nutrition, exercises and effective whole brain programming to help reduce or eliminate the barriers that students often face both socially and academically. In addition to supporting students at Brain Balance, Mike also loves all things outdoors. He can often be found working as a ski instructor, ice fishing, hunting and putting miles on his mountain bike and motorcycle.
BRAIN BALANCE CENTER OF MEQUON
Brain Balance helps children who struggle behaviorally, socially, and academically through a holistic and integrated approach that is customized to meet the needs of each child.
Location
11649 N. Port Washington Rd.
Suite 101
Mequon, WI 53092
Hours
Monday, Tuesday, Thursday, Friday: 8:00 a.m.-8:00 p.m.
Wednesday: Closed