Brain Balance Center of Denton – Meet Our Staff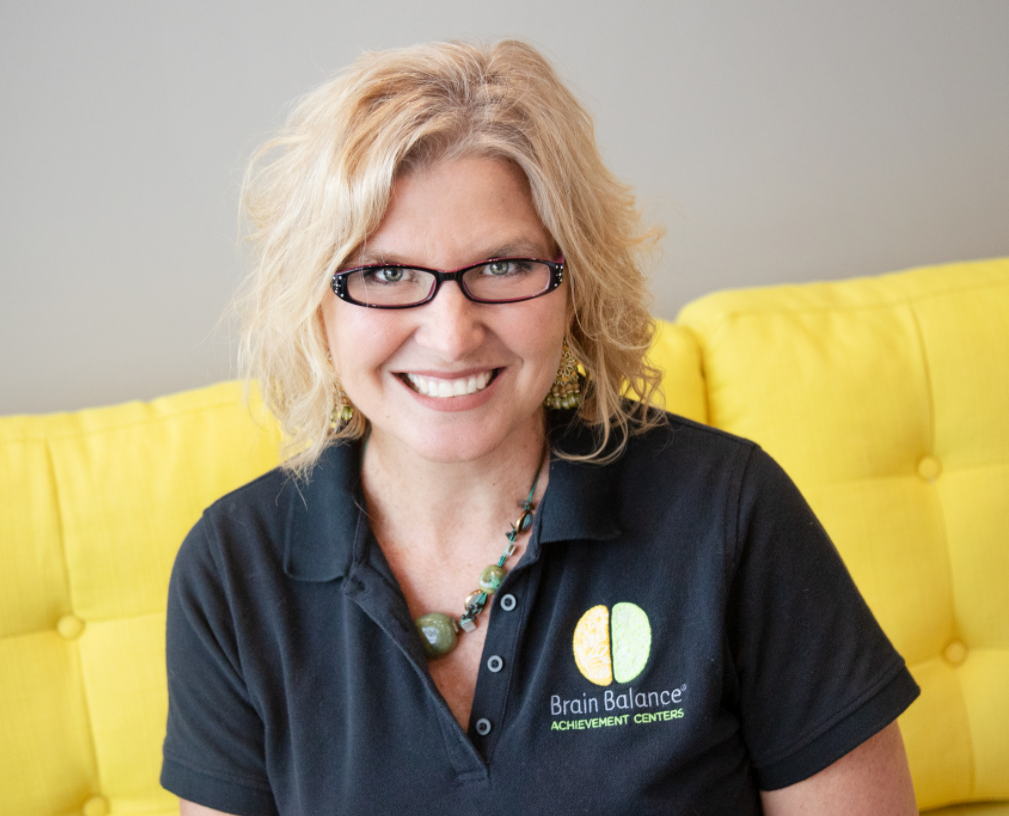 Tammy Tubbs
Owner, Center Director
My name is Tammy Tubbs and I am the Executive Director of Brain Balance of Denton. It is my passion and calling to serve families through the Brain Balance Program. As a Brain Balance mom, I have experienced the pain of watching my children struggle, but I have also experienced the joy of watching them overcome their challenges through the Brain Balance Program.
Outside of Brain Balance, I have 20+ years of experience in the corporate world and over 12 years working with kids in an educational environment. I have spent the last 16 years working with families and professionals in the business of helping struggling kids. I have spent countless hours volunteering with my children through various programs within the community and at the heart, always serving children and families first.
None of the work that I have done before, however has been more meaningful to me than serving families and students at Brain Balance. I am passionate about the opportunity to partner with families and help their children overcome all the challenges that are standing in their way of success. And I get to collaborate with an exceptional team, that is Brain Balance of Denton. Our Directors and Coaching Staff are top notch. In addition to sharing a heart for what we do at Brain Balance and bringing our own unique qualifications and experiences, we have each worked hard to secure our own, individual Cognitive Certifications and together, we have seen our Denton location recognized as a Board-Certified Cognitive Center. To work with a group of people that care so much about our calling is absolutely humbling and so much fun!
On a personal note, I love boating and spending time with my family and friends. I have been married to my high school sweetheart for 29 years. We have four awesome kids and a mess of animals… two dogs, four cows, eleven chickens and a bearded dragon. They all keep me busy and keep life full and exciting!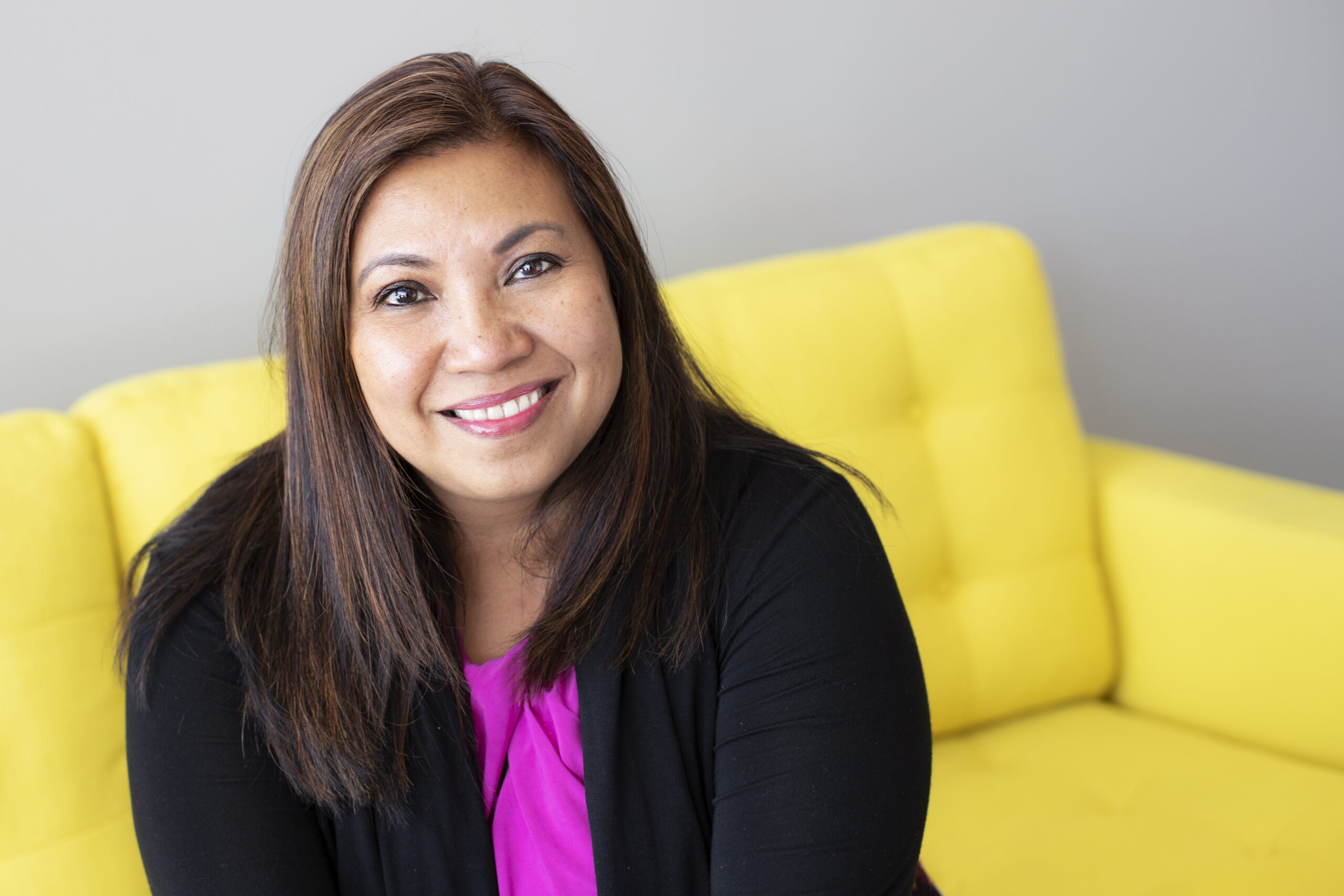 Rosie Bernard
Center Director
Hello, I'm Rosie Bernard and I am the Center Director at Brain Balance of Denton. I grew up in the Philippines and immigrated to the United States with my family in 1988. We made our home in West Texas my senior year and I graduated from Breckenridge High School (go Buckaroos!) I came to North Texas and attended TWU to secure a Bachelors of Nursing. This unique and eclectic community of Denton has been home ever since.
I have worked in several capacities over the years but in 1992, I stepped out of my comfort zone and started my own business. I brought my two young sons alongside me from day one and allowed them to be a part of the family business. Within the last few years, I was actually able to turn the business over to my now-adult sons. As a mom, there is nothing more rewarding than seeing your kids succeed. This is one of the things that drew me to the Brain Balance Program.
By far, the most rewarding aspect of any job has always been serving people. I have a gift of administration and of meeting the needs of others. Serving people comes naturally and it is something that brings me great joy. When I was given the opportunity to work with Brain Balance, I jumped at the chance to support families and students in this unique community. I knew first-hand what it felt like to have a child that struggled and I knew that this Program could change lives. This first-hand experience has enabled me to connect with parents as they share their challenges and the struggles they face with their children. And having a hand in their child's success is the best part of what I do. Brain Balance is a game changer and I can't believe I get to be a part of transforming lives. Every day, my passion grows for this Program! I love my job!!!
Outside of work, I am a mom of 2 wonderful adult sons! As a family, we are big foodies and naturally, we enjoy all things "food". My friends laugh that I won't hesitate to wait in line for hours with only the promise of a good meal. And I absolutely love to cook!!! I enjoy scuba diving and most of all, I love to travel! Immersing myself in different cultures and people groups has opened my eyes and provided me with many rich experiences. Lastly, I'm a dog lover… for life!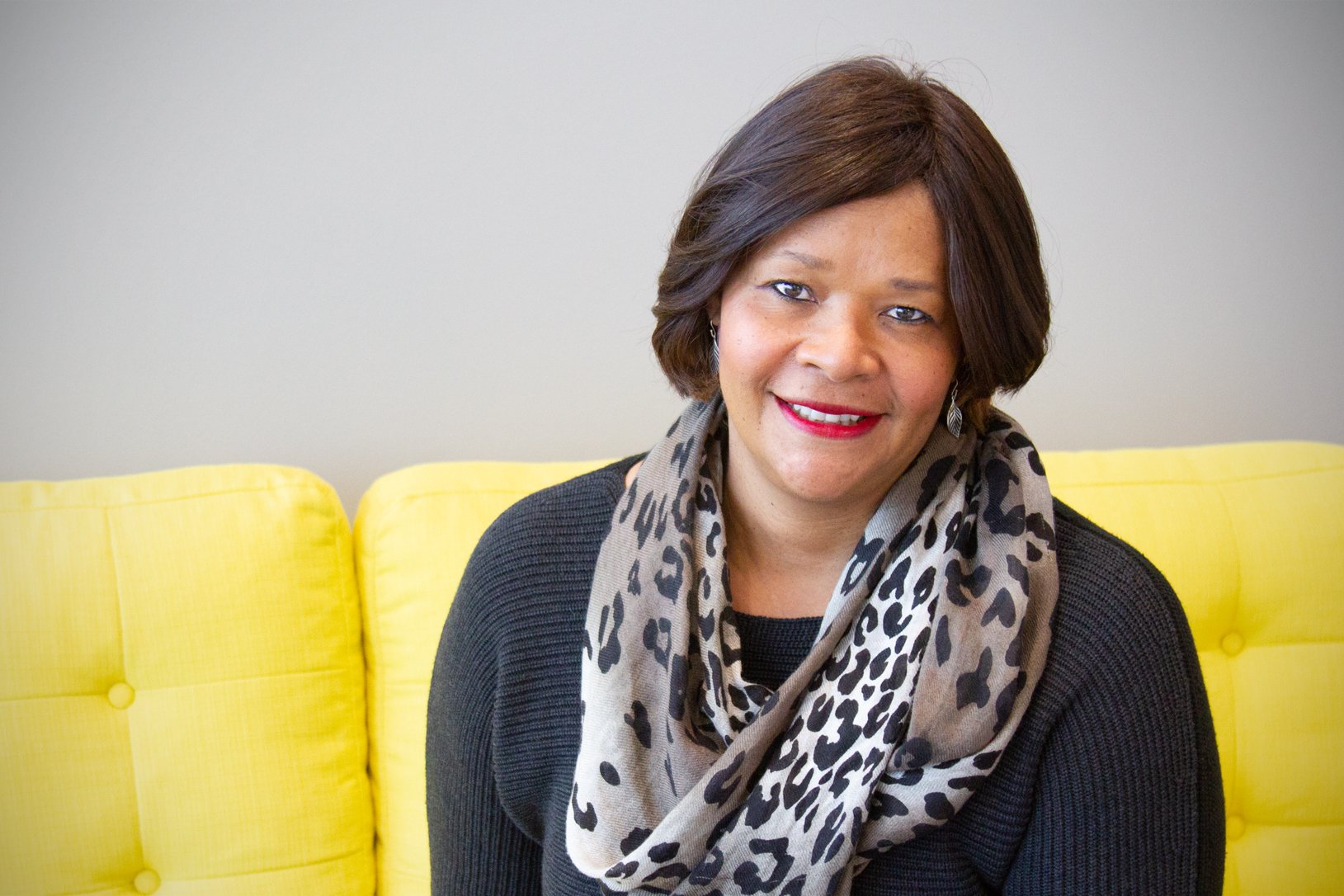 Karen Stinnett
Assistant Director
My name is Karen Stinnett and I love what I do. I have lived my entire life serving my family and others. I spent years learning about interventions and ways to help kids with Asperger's and other challenges. Along my journey, I collaborated with a friend, and we started a support group for parents of students on the Spectrum. I have spent most of my adult life learning, sharing, and teaching those that need love and support the most. My heart is drawn to people and connecting with others is my gift.
On the professional side of things, I attended TWU with an Early Childhood Development Degree. I taught Preschool for 17 years and served as Director of an After-School Program. I currently teach 2nd grade Sunday School at First Baptist Church in Denton along with my best friend and husband.
At Brain Balance, I am able to bring all of my years of mothering, learning, teaching, and relationship building into a role that almost feels like it was created just for me. I absolutely love my job and all of the families and kids that I get to work with. Seeing our students change and overcome challenges, is so rewarding! I am so happy to be a part of this Brain Balance Team.
On the home front, I have a loving husband of 31 years. We have 2 adult sons and a daughter-in-law that bring us so much joy. I am a proud Grandmother of two beautiful girls and one precious baby boy. My hobbies are reading, adult coloring, and going to the gym. I love decorating my house and enjoying time with my family.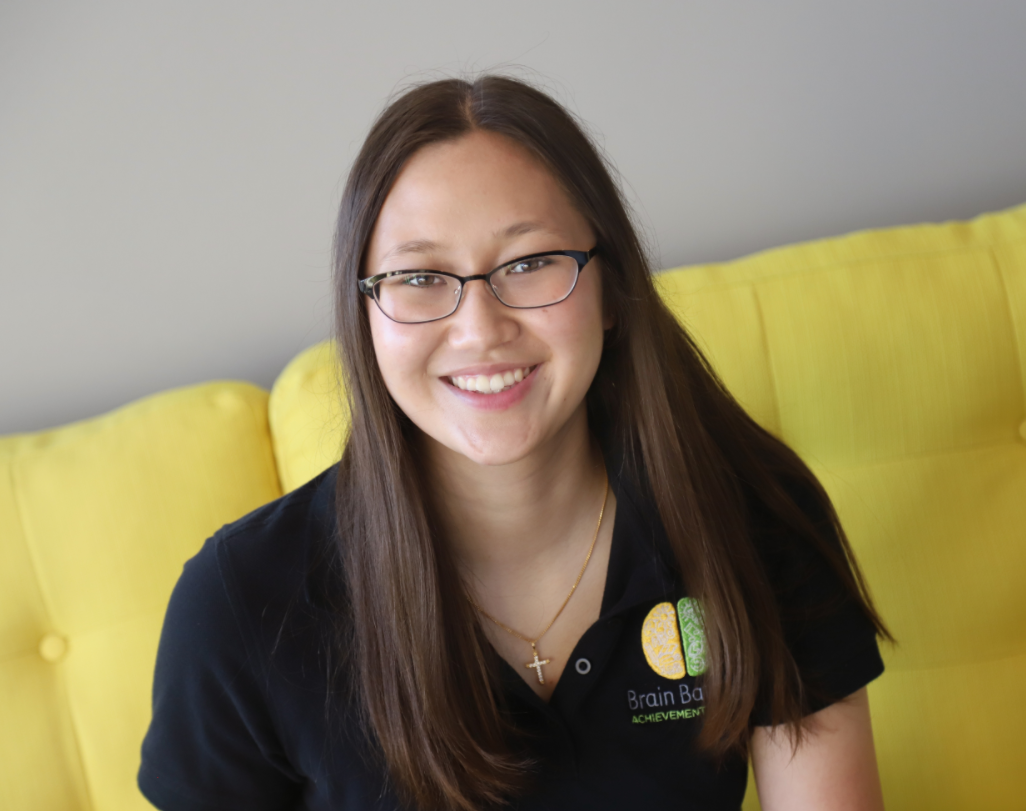 Janna Herron
Coach
Hello! My name is Janna Herron and I am currently a junior in college at Texas Woman's University majoring in music therapy and minoring in English. I am also a Resident Assistant in the dorms and I love getting to care and be there for my residents! My passions lie in making music to share with others whether it be piano, guitar, viola, or any other instrument I can find! I utilize this precious gift I was given by playing piano or viola for my church at First Denton on the worship team. I also love reading and writing, having published a narrative nonfiction on the life story of my grandfather and his experience of growing up in Malaysia. Getting to share the stories of those that were not able to speak for themselves or may feel as though they do not have a voice is very dear to my heart. I hope to one day become a music therapist and counselor in a children's hospital or a behavioral health facility, working to help others feel heard and helping them heal or reach their best potential.
In high school, I graduated as valedictorian from the International Baccalaureate Diploma Program, engaging in a well-rounded education that also encouraged community service and overall character. My desire for learning and helping others translates into a lot of who I am today! Whether volunteering in the community or encouraging others in life, I find that even the smallest things can make the biggest difference. At Brain Balance, I have been given the beautiful opportunity to work with and connect with children, learning how to better encourage and coach them. I feel blessed to be learning and making a difference at the same time while doing something that I love, knowing it will also teach me the skills necessary to reach my dreams. My heart melts each time I see the progress that my students are making...it is truly a beautiful thing to see and be a part of!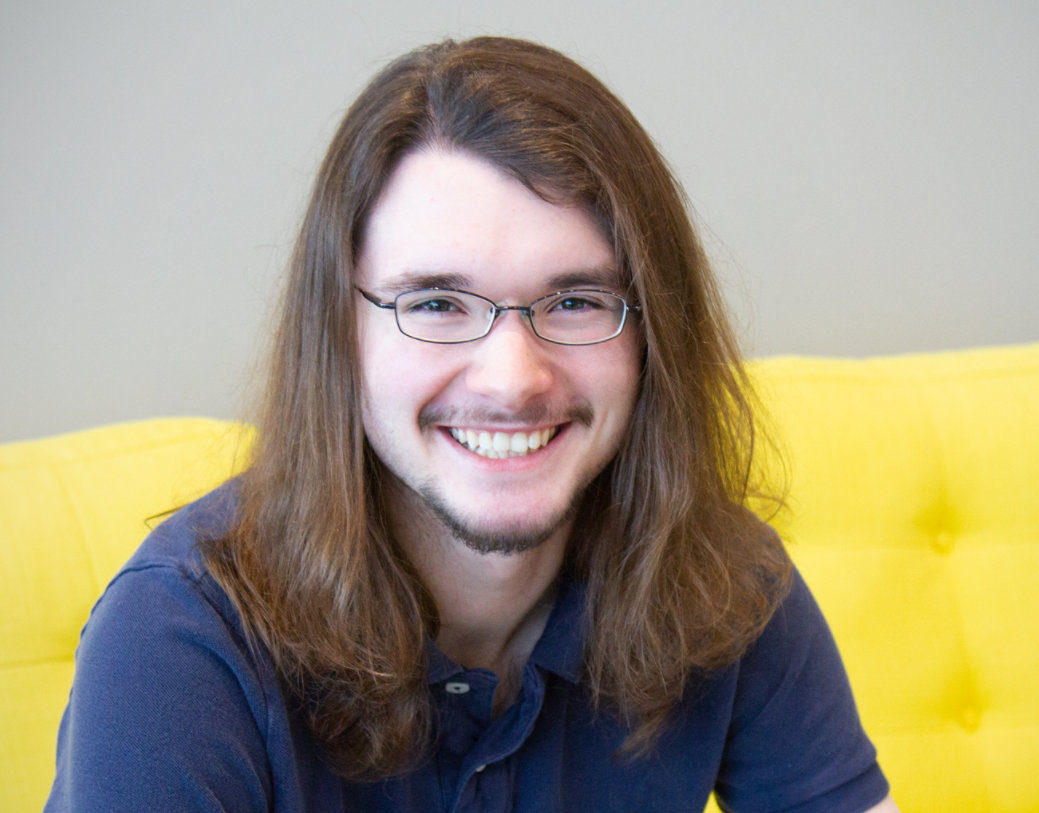 Logan Tubbs
Program Coordinator, Coach and Assessor
My name is Logan and I have been with Brain Balance for 3 years. I am the Program Coordinator, Coach and Assessor and I love it! I have a very personal connection to the kids in Program. I can relate to my students because I was a Brain Balance student myself, and overcame many of the things that they are going through. Brain Balance truly changed everything for me. My academic issues went away and I no longer needed the accommodations that had been in place for years. My sensory issues resolved and I became more comfortable in my skin, which made me so much more confident in myself. Socially, things really began to click as well. I am so grateful for Brain Balance and what the Program did in my life.
Now, I have the opportunity to give back and to pour into kids the way that my coaches poured into me. I love encouraging them to do their best and coaching them to success! And the greatest part of all is watching them change and celebrating with them along the way. I am blessed to be a part of the Brain Balance family, to help students succeed and to work alongside such amazing people.
On a personal note, I am going to night school and have secured my Certified Cognitive Coach designation. I love learning and thinking outside the box to come up with solutions to problems. I enjoy working with my hands and building things and have a knack for all things technical. In my free time, I love reading and spending time hanging out with my family, friends and dogs.
BRAIN BALANCE CENTER OF DENTON
Brain Balance helps children who struggle behaviorally, socially, and academically through a holistic and integrated approach that is customized to meet the needs of each child.
Location
​2735 W. University Drive, Suite 1075
Denton, TX 76201​
Hours
MWF: 9:00am-7:00pm
T/TH: 9:00am-5:00pm