At Brain Balance Achievement Center of Cedar Park, we understand how hard it can be to watch your child struggle with meltdowns, lack of confidence or focus. Thankfully, The Brain Balance Program can help! Our center has helped thousands of kids overcome common childhood disorders, such as Attention Hyperactivity Deficit Disorder (ADHD), Oppositional Defiant Disorder (ODD), Asperger Syndrome, Dyslexia and other learning disorders, Sensory Processing Disorders, and behavioral issues such as Leaky Gut and anxiety. Through a combination of in-center sessions and at-home exercises, our center's integrated, whole-child approach can help your child reach their goals. Are you interested in learning more about The Brain Balance Program? Take the first step and call Brain Balance Cedar Park, TX today!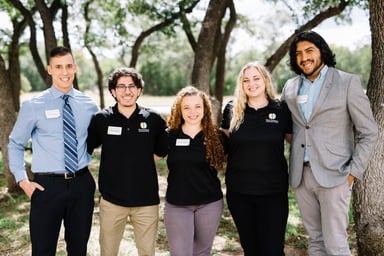 Our program begins with a personalized assessment that helps us to determine your child's specific needs. Once we know what your child needs, we design a program that caters to your child's unique challenges. We know that every child is different, that's why we create a program that helps your child achieve their individual goals. We invite you to visit our center at 920 N. Vista Ridge Blvd., Cedar Park, TX 78613 for a personal tour. You can observe our program in action, meet our dedicated team and learn more about the many children we have helped right here in our community. To contact us, call (512) 328-7771 or click here to have one of our staff members contact you directly.
Brain Balance does not require that a child has a medical diagnosis, nor do we clinically diagnose medical conditions. Our focus is on understanding the struggles these children experience and helping them develop and strengthen the connections to help reduce those struggles.
For those who do have a diagnosis,1 research has shown that the unique challenges your child is facing can be linked to weak connections across different regions of the brain.
Get a deeper view into why your child struggles
The Brain Balance assessment provides you with a deeper view of your child's struggles. During the assessment, your child's sensory, motor and cognitive development are evaluated. This assessment helps identify areas of development that need strengthening. The reasons why a child may excel in some areas but has trouble in others will become clearer. From the results, we create a plan that helps your child overcome their struggles.
Schedule your Assessment
Fill out our form now to get started. A team member from a Brain Balance Center near you will reach out to personally discuss your child's challenges and schedule your child's assessment.