Brain Balance Center of Lexington – Meet Our Staff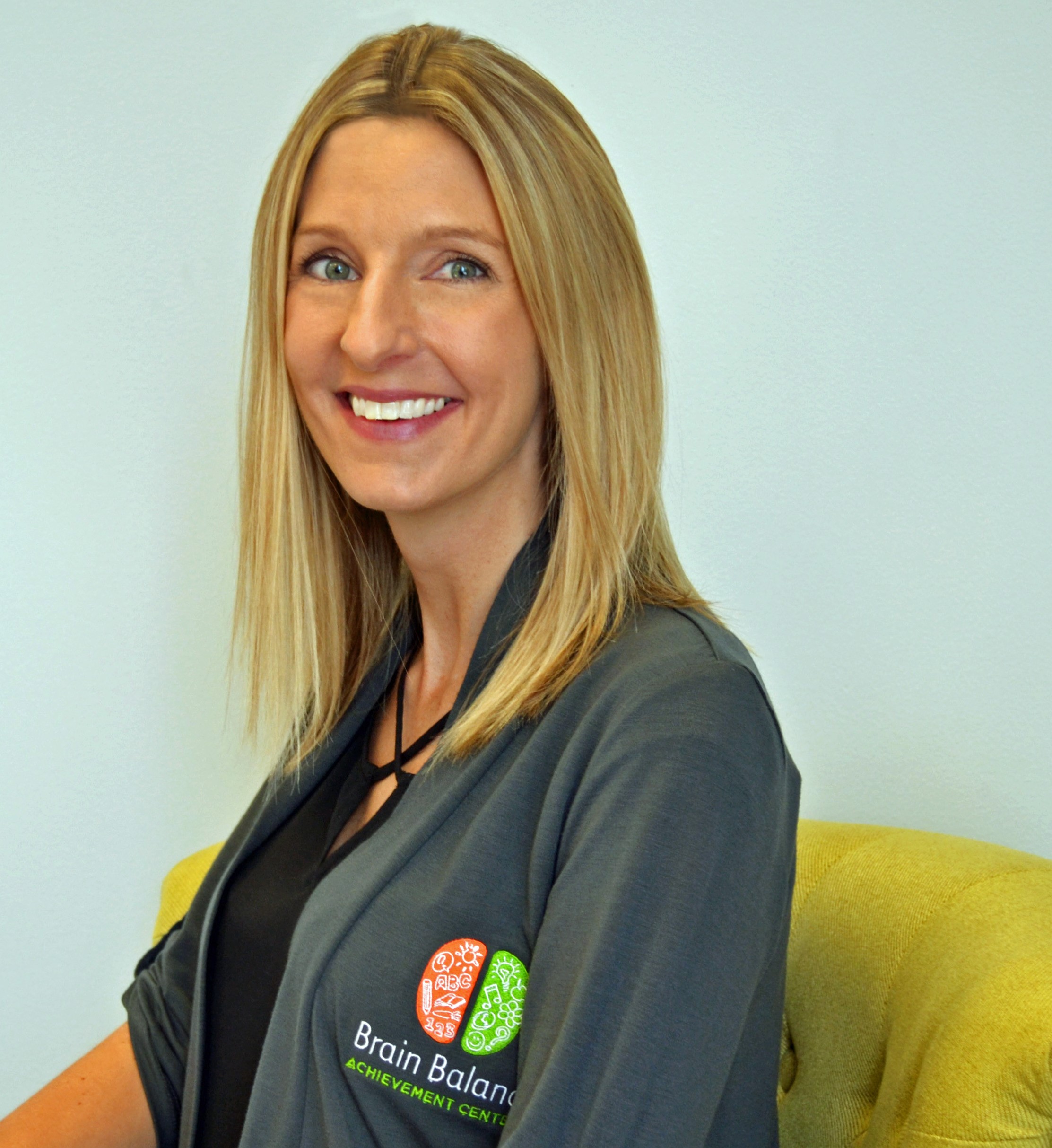 Cassi Marshall
Center Director

Cassi is a native of Irmo, SC and is happy to have relocated closer to home from the upstate. Cassi earned her bachelor's degree from Winthrop University in Elementary Education, then returned to her alma mater to earn her master's degree in Curriculum, Instruction, & Assessment. Cassi brings twelve years of experience in general and special education to the Brain Balance team. She taught in a Title One elementary school and collaborated with The Rex Institute for Educational Partnership and Renewal at Winthrop University, serving as a mentor teacher and evaluator for six years. These roles allowed her to open her classroom doors to full-time interns, teacher-candidates, and professors for observations and clinical practice. Her favorite part about her experience was being able to provide educational leadership and support regarding high-quality teacher education and how to address critical challenges in education today, such as poverty and child development.
Cassi opened the Lexington location as the center director in January of 2018. Cassi believes that through the Brain Balance Program, all children can learn, succeed, and become the best version of themselves. Her goal is to educate the Lexington community about the effectiveness of our holistic multi-sensory model to bridge developmental gaps. Cassi's roles at Brain Balance are to oversee the Brain Balance experience for each individual family, maintain program excellence, conduct staff enrichment & training, and oversee the well-being of the Lexington center. She continues her personal growth by continuously expanding her knowledge of child development and neurological disorders in children.
Cassi lives in Lexington, just 3 minutes from the Brain Balance center. She can be found at the lake with friends, shuffling her two kids around town (Cason-7, Miller Kate-4), or in Edisto Beach!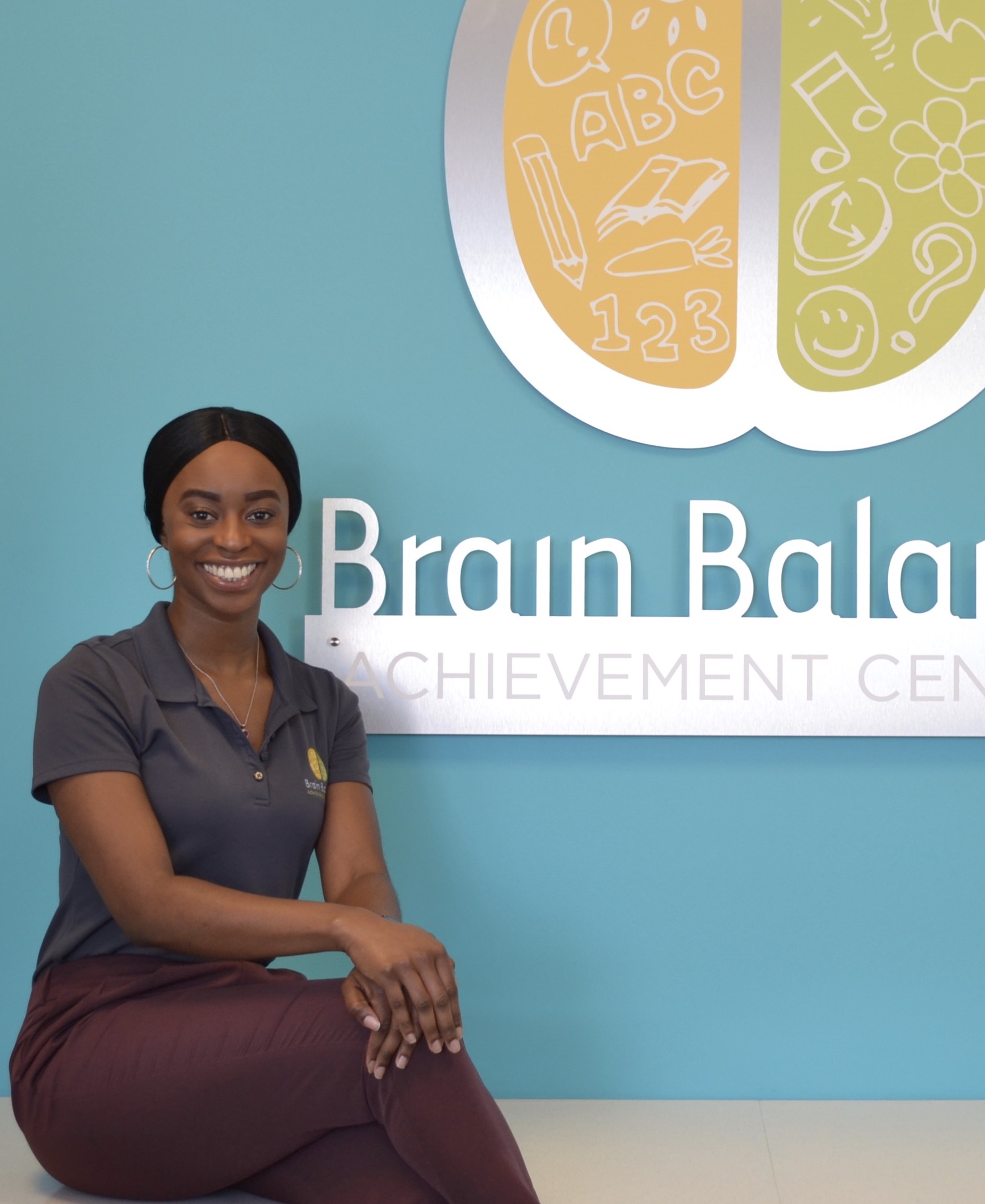 Autumn Walters
Program Director
Autumn grew up just outside Columbia, SC. She earned her bachelor's degree from Coker College as a double major in Psychology and Communications. Autumn is a member of Psi Chi, the International Honors Society for Psychology. Autumn ran track and field in college and served as the Graduate Assistant Track and Field Coach for Lincoln Memorial University in Harrogate, Tennessee. Prior to joining the Brain Balance team, Autumn worked for the Boys and Girls Club of the Midlands as a Youth Development Professional, assisting youth ages 4 to 13 with motor, writing, and cognitive skills. In this role, she worked with students of diverse needs and disabilities.
Autumn has been a part of our Brain Balance family for almost 3 years, serving as the Lexington center's lead sensory motor / cognitive coach and individual student assessor. Autumn provides training and professional development to our coaching staff and assists families in navigating their Brain Balance journey. Autumn has a passion for working with children and their families that started at a young age. Autumn can still be found working with the kids during program, as that is her favorite part of her job! In her free time, she attends church, travels, and spends her time with family and friends.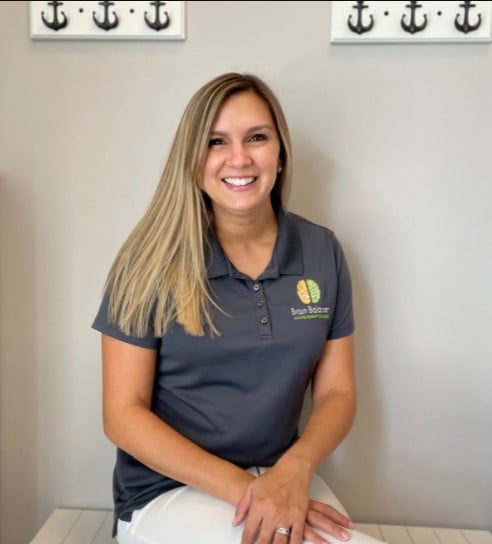 Kendal Dorton
Assistant Director
Kendal joined our Brain Balance family in early 2021. She earned her bachelor's degree in Psychology with a minor in Early Childhood Education from THE University of South Carolina. Prior to Brain Balance, Kendal worked with two, three, and four year olds at Eastminster Day School in Columbia, SC. Kendal has always been drawn to working with children and brings a wealth of knowledge to our team. Kendal also brings a background in marketing, social media, and event planning. Kendal is currently obtaining her certification to become a sensory-motor/cognitive coach, and serves as interim Center Director. In her spare time, she enjoys spending time with her adorable 2-year-old son, Rylan, and her husband, Nathan (also adorable).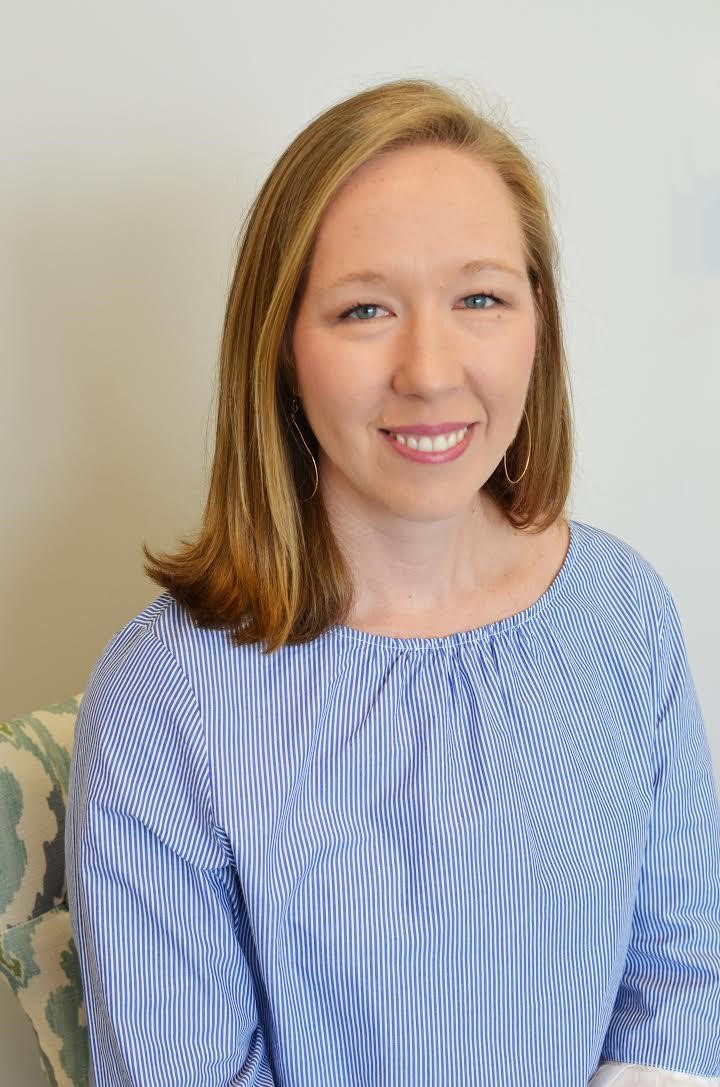 Kristal Dobbs
Operations Director
Board Certified Cognitive Specialist
Kristal is the Operations Director for the Brain Balance Achievement Centers in the Lowcountry area. She graduated from the University of Georgia with a Bachelor of Science in Family and Consumer Science, followed by a Masters of Arts in Teaching from Piedmont College. Previous to joining the Brain Balance family, Kristal was educator for 11 years in both the public and private setting. During this time she saw the continuous rise of issues related to children's academics and behavior, and felt the frustration of not having an option to offer parents that truly corrected these problems. Then, approximately four years ago, her nephew and niece went through the Brain Balance program for two very different reasons. She saw the results were truly life changing and knew she wanted to be a part of bringing that kind of opportunity to more families. She is excited to bring her knowledge of children and education with her to the Brain Balance program. Helping and teaching children has always been her passion, and she is able to continue to do this in an amazing way by helping children overcome their obstacles while focusing on the root of their struggles.
New to the Lowcountry area, she enjoys learning more about the area and getting to know the community. She and her husband spend their free time with their two children, Peyton and Mason, and love to watch the Georgia Bulldogs play on Saturdays!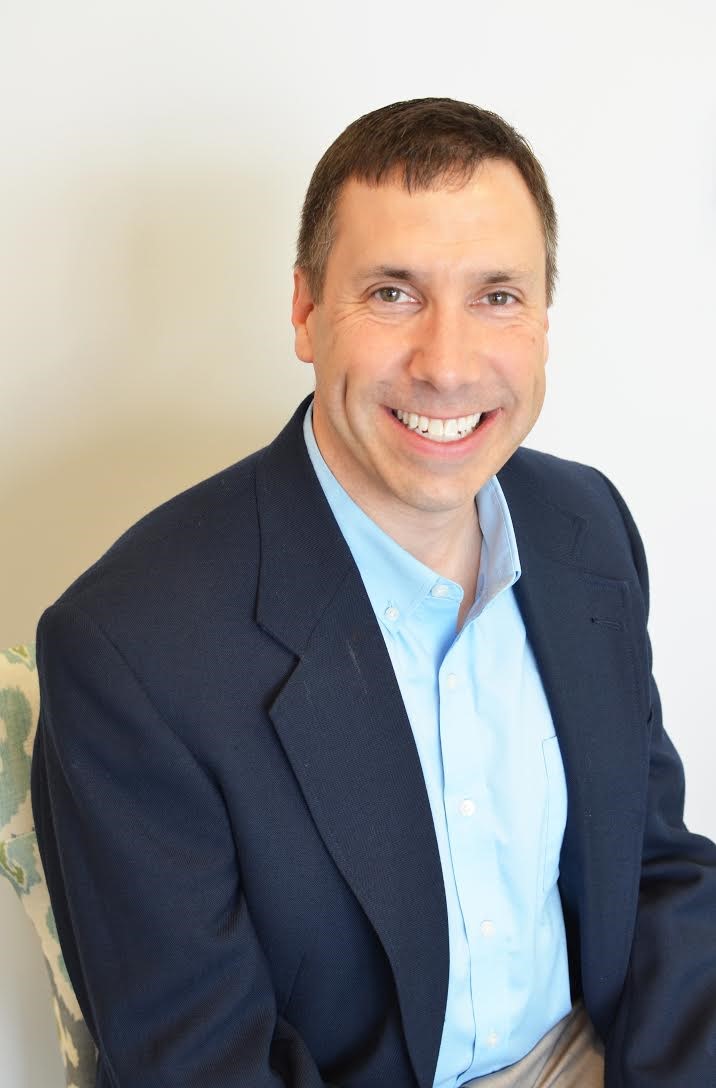 Bryan Dobbs
Executive Director
Board Certified Cognitive Specialist
Bryan received his business degree from the University of Georgia with a concentration in Social Psychology. He has been a part of the Brain Balance family for 5 years and brings over 22 years of experience in program development, personnel training, and business management. Bryan was also recently elected to serve on the advisory board for Brain Balance owners and asked to participate on a national leadership panel. He and his wife, Kristal, also have centers in Bluffton, Mount Pleasant, and Lexington, SC. They also won the award for "Franchisees of the Year" for 2017.
Bryan became interested in the Brain Balance program after witnessing the dramatic changes it produced in his niece and nephew, as well as the effects that had on the entire family. His niece, Savannah (now 15), had always struggled in school and often had multiple tutors. She was later diagnosed with Dyslexia. After going through the Brain Balance program she was able to make honor roll for the first time and now even finds herself excited about school!
What was even more impactful, however, was his nephew's story. From an early age, Hunter really struggled to fit in socially. Even dining out became nearly impossible as his behavior and tantrums grew to be uncontrollable. This led to tension throughout the entire family and caused ripples well beyond their small family of five. Hunter would eventually be diagnosed with Asperger's Syndrome and it was suggested that he could have Autism. Specialist after specialist wanted to talk about how to understand and manage Hunter, but no one really approached how to help him…until the family was introduced to Brain Balance in 2012.
By his third week in the program, the whole family could see a difference in Hunter. For the first time in his life, Hunter sat quietly through an entire meal at their favorite restaurant. He was starting to engage in real conversations. By the end of his program time, the result was nothing shy of amazing. Hunter now plays golf and basketball and attends the Island Academy on Hilton Head Island where he's made many friends.
Bryan's passion is in helping more children like Savannah and Hunter, but also in making a difference in the lives surrounding them. Things like learning disorders, ADHD, and ASD effect the whole family. That's what led to his decision to help bring the Brain Balance Program to the Lowcountry area. He knows first hand how alone you feel when a child you love is struggling – and is here to share the hope that Brain Balance has to offer to other families like his.
In his free time, Bryan enjoys coaching youth sports, watching the Georgia Bulldogs play, golfing, and spending time with his family.
BRAIN BALANCE CENTER OF LEXINGTON
Brain Balance helps children who struggle behaviorally, socially, and academically through a holistic and integrated approach that is customized to meet the needs of each child.
Location
​5318 Sunset Blvd.
Suite B
Lexington, SC 29072​
Hours
Monday – Friday: 10:00am-5:00pm
Saturday & Sunday: Closed