Brain Balance is the leading drug-free training program designed to help kids improve focus, behavior, social skills, anxiety, and academic performance. The program goes above and beyond the more traditional, mainstream approaches you may have tried before to help your child get to the root of their challenges instead of masking them.
How Does It Work?
When kids struggle with focus, behavior or sensory processing, it can be linked to weak connections across different regions in the brain.* But the good news is that the brain can change. The Brain Balance Program exercises and activities are uniquely designed to help strengthen and build new connections.**
The Brain Balance program is designed to strengthen and build brain connectivity with a unique combination of physical, sensory, and cognitive activities. These new, efficient and effective connections in the brain lead to improvements in our ability to complete cognitive tasks and in our executive functioning: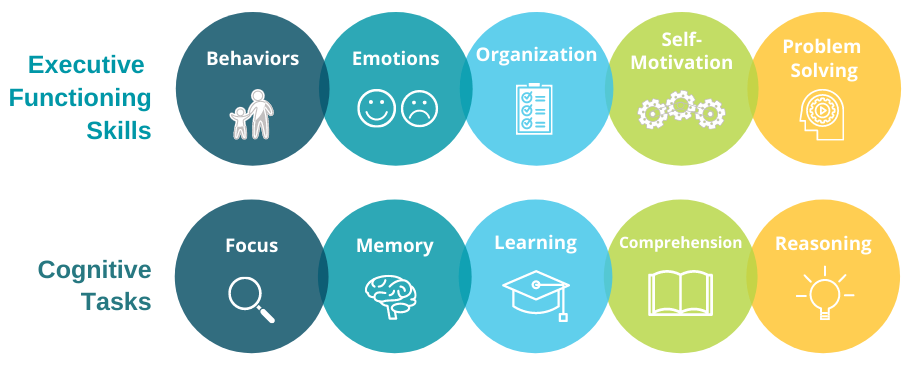 By building stronger brain connections, you can help your child get to the root of their challenges and build a stronger foundation for success.