Welcome to Brain Balance Center of Oakland County

Webinar Events
Every month we offer a free webinar on a common struggle that children and young adults across the country may experience. Each of these webinars offers information, actionable strategies for change, as well as a deeper understanding of WHY these challenges are happening and how to address the root cause.
Register Now.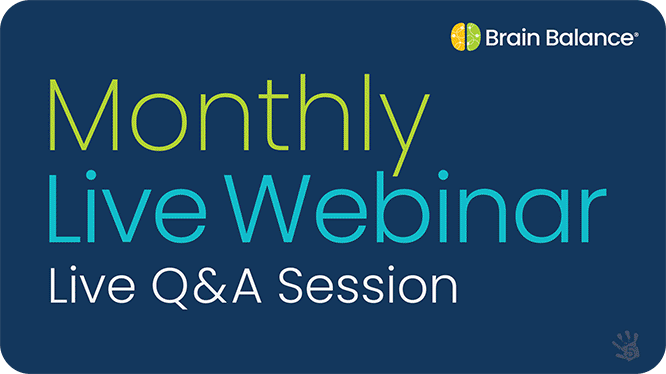 Brain Balance Center of Oakland County Events
Live Webinar:
Understanding ADHD
Thursday, October 21st
1:30 pm EDT/12:30 pm CDT/10:30 am PDT

Join us for a FREE webinar

In this free, 45 minute webinar, we'll cover the symptoms of ADHD and how weak connectivity in the brain plays a role in these symptoms. You will learn more than just how to cope with the symptoms. We will discover WHY children with ADHD struggle with specific skills and how strengthening brain connectivity can help children and young adults overcome these struggles. There is HOPE.
All registrants will receive a free resource guide!