Welcome to Brain Balance Center of Plainfield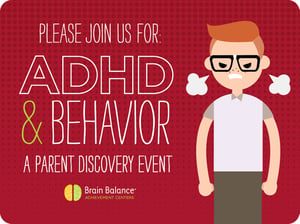 Live Webinar: ADHD & Behavior Thursday
May 20th at 1:30 PM EDT, 12:30 PM CDT
Register Here
In this FREE webinar, you will learn why ADHD and behavior challenges often go hand in hand. We will dive into what is happening in different systems in the brain to cause these behavior challenges. Identifying why your child is struggling with self-regulation is the first step towards making meaningful change for their future! Join us to learn how brain development plays a role in ADHD and behavior challenges and what you can do to build the connections your child needs for success. All registrants will receive a free resource guide.
BRAIN BALANCE CENTER OF PLAINFIELD
Brain Balance helps children who struggle behaviorally, socially, and academically through a holistic and integrated approach that is customized to meet the needs of each child.
Location
160 Plainfield Village Dr.
Ste 141
Plainfield, IN 46168
Hours
Monday, Wednesday, Friday: 10-8pm
Tuesday & Thursdays: 9-5pm
Saturday & Sundays: Closed