Brain Balance of Visalia – Meet Our Staff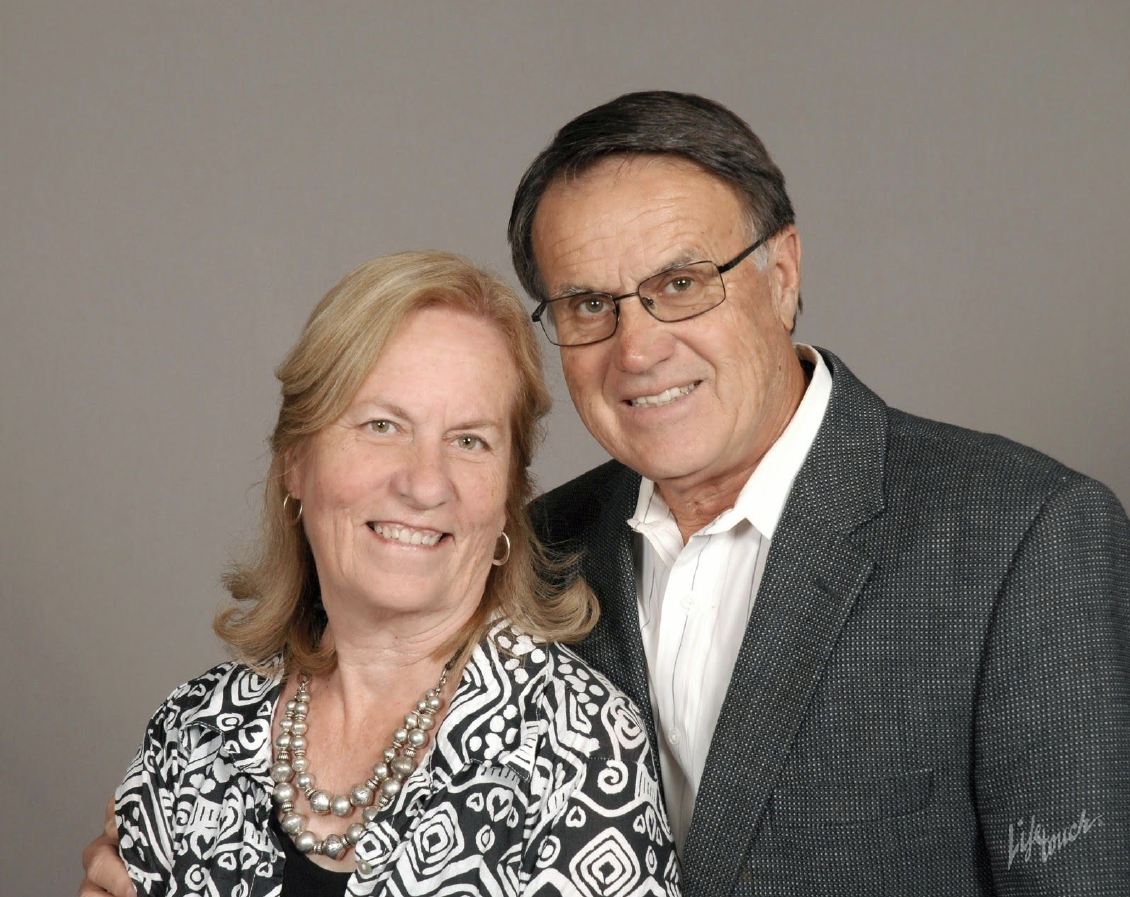 Dr. Roland Otto & Dr. Sharon Otto
Owners & Executive Director
Dr. Rollie Otto and his wife Dr. Shari Otto are owners of the Brain Balance Achievement Center of Visalia. They celebrated 50 years of marriage on November 30, 2018 They have two daughters and four grandchildren. Dr. Roland (Rollie) Otto retired as a scientist and educator from the Lawrence Berkeley National Laboratory where he was Head of the Center for Science and Engineering Education (1988 – 2006). In this capacity, he worked with internationally recognized scientists in a wide range of physical, chemical, and biological sciences and was a leader in State and National STEM reform. He was the Executive Director of the University of California statewide teacher professional development program – the California Science Project (1995-1998) and Assistant Director of the Lawrence Hall of Science at the University of California, Berkeley (1986-1988). Dr. Sharon Otto has 38 years of experience at Saint Mary's College of California as a college professor of Kinesiology, Department Chair and Coordinator of Women's Athletics. Sharon is the Executive Director of the Brain Balance Center of Visalia. Shari Otto received her doctoral degree from the University of California at Berkeley in Physical Education/Education. She served in various capacities at St. Mary's College since 1978. Shari served as the department chair for over 20 years, the coordinator of women's athletics for 20 years, and the women's tennis coach for 12 years. She taught various courses in both the undergraduate and graduate Kinesiology programs and the School of Education single subject credential program. Dr. Otto retired from full-time teaching in 2011 and continued to teach part-time for the Graduate Kinesiology program through the summer of 2018. She has presented at numerous professional conferences and has held various leadership positions in National and State professional Kinesiology societies and continues to do consulting with Educational Testing Services. Shari is the Executive Director of Brain Balance Center of Visalia.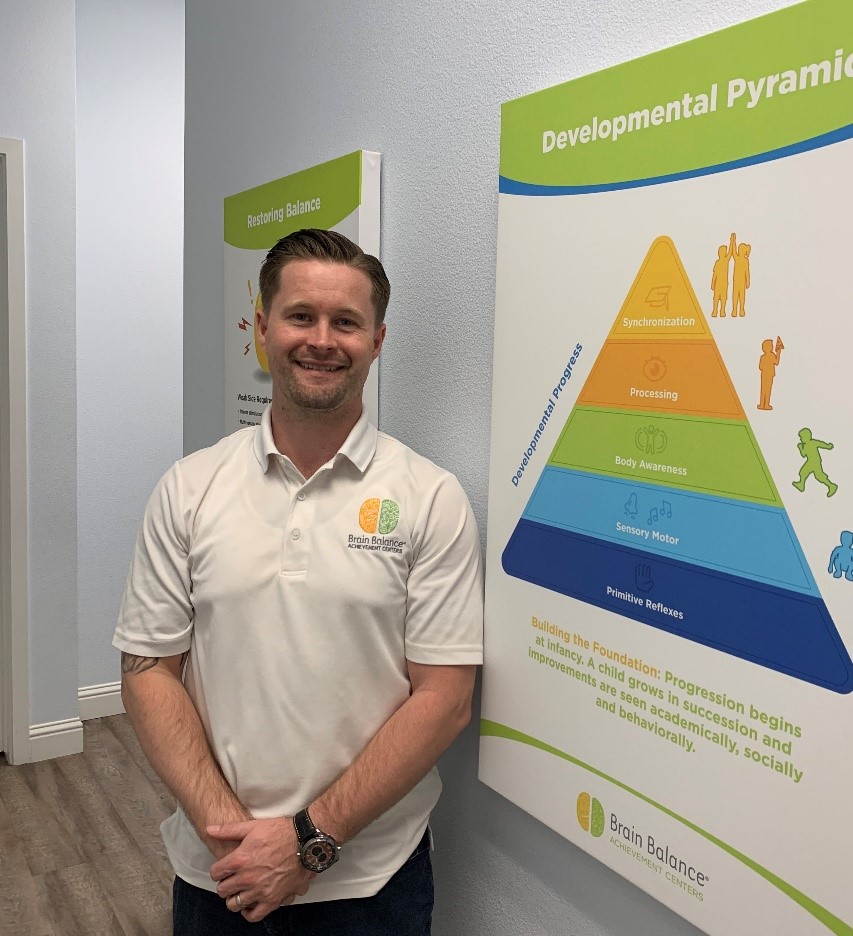 Nathen Thompson
Director Operations
Nathen led the establishment of Brain Balance Center Visalia as a gold standard program since it's opening in August 2017. Nathen has successfully directed the program and staff for over 150 enrolled families. He helps families set expectations of progress for their child's struggles from initial assessment and enrollment in the Brain Balance program and then supports families through their life-changing journey. He is a Board-Certified Cognitive Coach and has ensured that the Center is a Board Certified Cognitive Center. Nathen's strength is his understanding of how and why the Brain Balance program works. His ability to guide and counsel parents and grandparents is deeply appreciated for parents with struggling children. He has become a big promoter for the Brain Balance 360 healthy living with the concept "let thy food be thy medicine."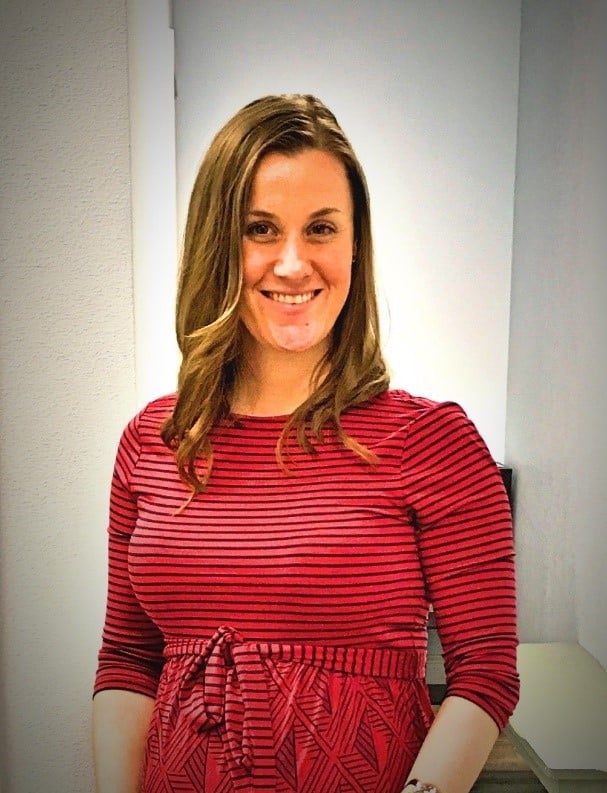 Kristin Thompson
Owner Director Quality Assurance
Kristin oversees the center's high-quality services and customer care with an enormous passion for helping children and families overcome their challenges. She is driven by her firsthand witness of the life-changing outcomes the Brain Balance program has provided families she has worked with, which ultimately was the key factor in redirecting her career path from psychologist to Brain Balance co-owner and team member. She has over 15 years of experience working with children in a vast array of environments and services, as well as 7+ years working with Brain Balance families specifically. She has a B.S. in Psychology - Child Development from Saint Mary's College of California and completed coursework toward a Christian Perspectives in Behavior Change Graduate Certificate from Fresno Pacific Seminary. Kristin is known for her health-conscious and nature-loving personality and lifestyle.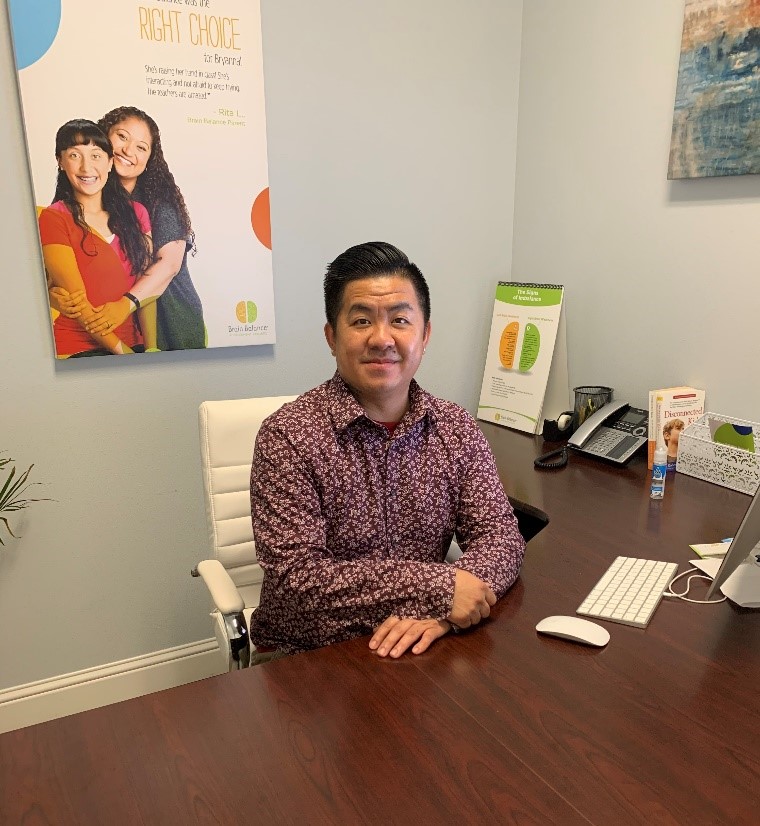 Cheng Saelee
Center Director
Cheng is a Center Director at Brain Balance where he oversees the coaching sessions, provides training, conducts assessments/parent meetings/conferences/check-ins, and is always looking for new ways to help. Cheng creates specific case plans for each child while working with the parents to facilitate pathways for life-changing growth. Cheng is an avid believer in hearing the parents' and children's voices, in order to better serve and assist them through their respective journeys through Brain Balance.
Cheng has a Master of Science in Psychology degree and has worked with children and parents alike for over 14 years in the social services and child welfare services for the state and a private agency as well. Cheng has provided various case management services to children with developmental delays, children under the autism spectrum disorder, ADHD, children afflicted with mental health, social, and academic issues. Cheng is a firm believer in the underdog story, understands that each child is unique in his or her way, and each child deserves a fighting chance.
Cheng likes to spend time with his three daughters and wife, loves to barbeque and cook alike, likes to write, and dance like no tomorrow.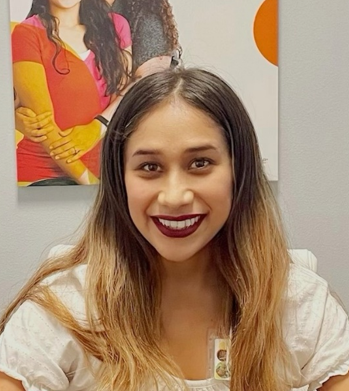 Alexandra Benevidez
Program Director
Alexandra holds a Bachelor's degree in Kinesiology, is certified in Functional Movement screening, and has successfully fulfilled the requirements of being a Certified Cognitive Coach. Alexandra began her career at Brain Balance as a sensory motor coach in which she had the passion and drive to help children overcome their struggles. Alexandra demonstrates her interpersonal skills while showing the importance of sincerity when it comes to supporting a family in their journey through the Brain Balance program. Alexandra seeks to promote a fun filled and supportive environment so children gain confidence as they progress through the program and will continue in their healthy living lifestyle. She continues to excel at case management principles, overlooking the coaching rooms, and updating families on their child's progress through progress conferences. She has been able to set a foundation of being an active listener which gives the parents the support they need in this program.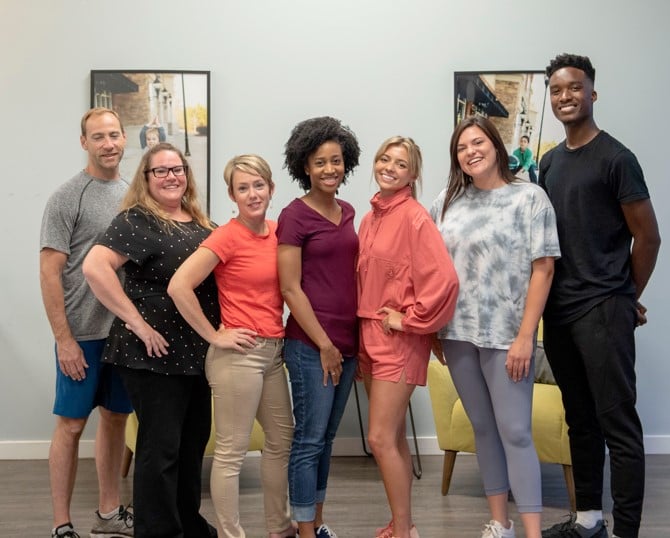 Brain Balance Center Coaches
Our team of coaches are required to complete the Board-Certified Cognitive Specialist certificate. They provide individual instruction for children in the sensory-motor/balance/independent room as well as the visual/cognitive room. They evaluate and record progress and performance for each activity for each child for each session. They guide the children through the daily in-center program, ensure the children are executing the exercises correctly, and motivate the children to excel in their respective tasks. They provide positive reinforcement, praise, and utilize a reward system to encourage the children to stay focused so they can complete their prescribed individual program activities. Coaches understand that flexibility, patience, and understanding is key. Coaches participate in monthly trainings. They enjoy working with the children and helping them achieve their goals. Brain Balance Center children often have a favorite coach.
BRAIN BALANCE OF VISALIA
Brain Balance helps children who struggle behaviorally, socially, and academically through a holistic and integrated approach that is customized to meet the needs of each child.
Location
5123 W. Walnut Avenue
Visalia, CA 93277
Hours
MWF: 10am-7pm
Tu, Thu: 10am – 5pm