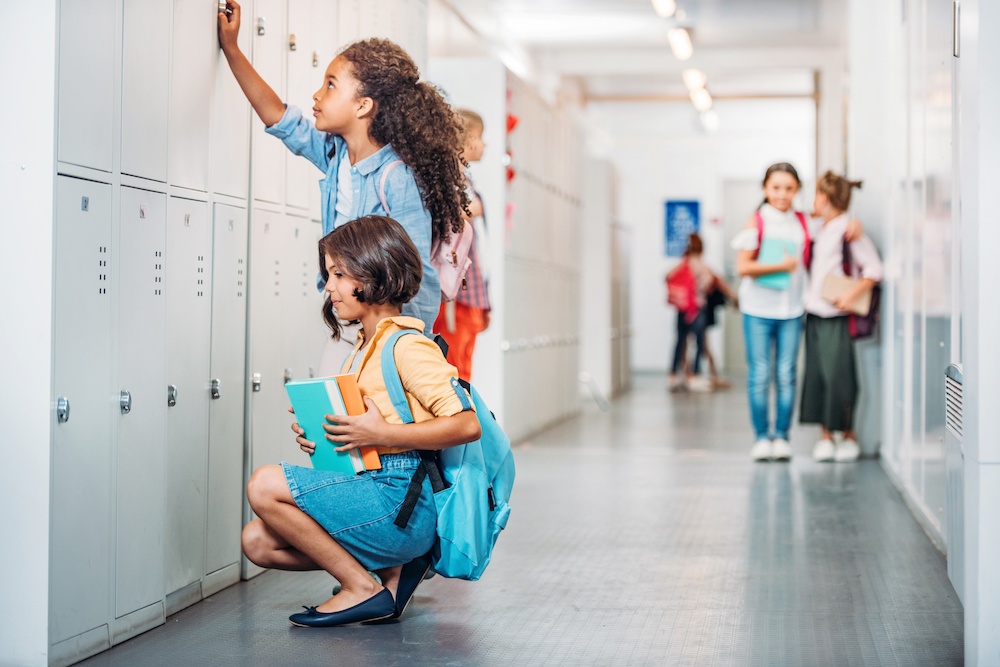 Managing new situations is an essential skill to teach children with learning disorders. One of the more significant transitions for students is the transition to middle school. Big changes are involved both socially and academically. In middle school, students will no longer have one main teacher, but instead will have four to six different teachers and different classrooms that they must travel to each day. Here are some tips you can apply to help your child transition from elementary to middle school.
1. Visit the School
Prior to your child attending the school, it's best to contact the school and set up a tour date during after school hours or in the mornings when the school is empty. It's a great opportunity for your child to see where their classroom is and get a layout of the school without the pressure of getting to the next class on time or navigating through crowds of students. You can also do a few practice runs with your child visiting each class in the order of their schedule.
2. Talk to the Teachers
It's important to talk to the teachers and staff at the school to help them understand your child's condition. An informed teacher will be more likely to adjust certain things they do in the class to ensure your child feels comfortable.
3. Prepare Them
Be sure to discuss expectations for the new school year with your child well in advance, before they attend the new school. Explain to them that they will now have access to several teachers to help learn a wider range of materials. It's also important to assure your child that he has your complete support as he learns to navigate the new middle school environment.
Going to middle school can be rough on students with learning disorders, but by following a plan, your child can have an easier transition to his new school. Informing the teachers and doing a practice run at the school will help ensure that those first days in middle school aren't stressful due to the new learning environment.