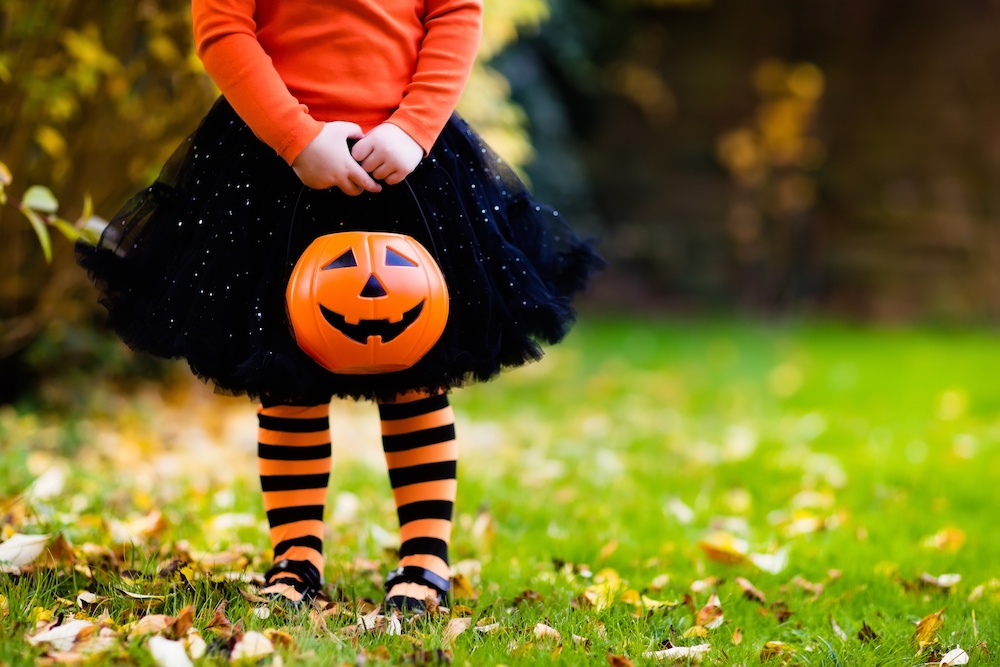 Halloween's the most fun day of the year for some families. And in others, Halloween is the cause of a lot of misery. Sensory issues make Halloween truly painful for a lot of kids. To a child who has a sensory processing disorder, the feel of an itchy costume or the smell of a rubber mask might be downright unbearable. This Halloween, help your little trick-or-treater stay calm and comfortable by choosing a costume with a familiar feel.
Sleep-Themed Costumes
Tags, bulky clothes and itchy seams are triggers for a lot of sensory sensitive kids, so a lot of pajamas are unworkable. You've probably done a lot of trial and error to find pajamas that your child is willing to wear to bed. On Halloween, suggest that he wear them out during the day as his costume. Add a robe and slippers to pajamas and suggest that he go as "nighttime [his name]," or give him a bag of pretend teeth and a wand and pretend that he's the tooth fairy.
Animal Costumes
The popularity of animal onesies with hoods is a wonderful thing for some kids with sensory issues. These onesies are often made of fleece, making them acceptable to kids who are bothered by itchy fabrics. They're also usually hooded, which is an asset for a kid who is sensitive to noise – wearing the costume with the hood up should help her feel more comfortable during the overwhelming experience of trick-or-treating.
You can also go the DIY route to make an animal costume that your kid will love. Find a white sweatsuit that she'll deem comfortable, paint some large black spots on it and attach black felt ears to the hood (or a white baseball cap, if your child will wear a hat) to make her into a cow or Dalmatian.
More Costume Ideas
Any costume idea that allows a sensory sensitive kid to wear his own comfortable clothes is a good one. Head off tantrums by going with a totally low-key strategy: add just one or accessories to your child's outfit and call it a costume. For example, dress him in a black and/or yellow outfit, slip a pair of bumblebee wings onto his back and add a pair of yellow-and-black striped socks.
Alternately, dress him up with a pair of fairy wings or a cape, or add a doctor's coat to his outfit. He won't look as elaborately costumed as some other kids, but these simple accessories should make it possible for him to enjoy Halloween with minimal stress.
Does your child have sensory issues that inhibit his or her daily functioning? Start with our preliminary online assessment quiz!