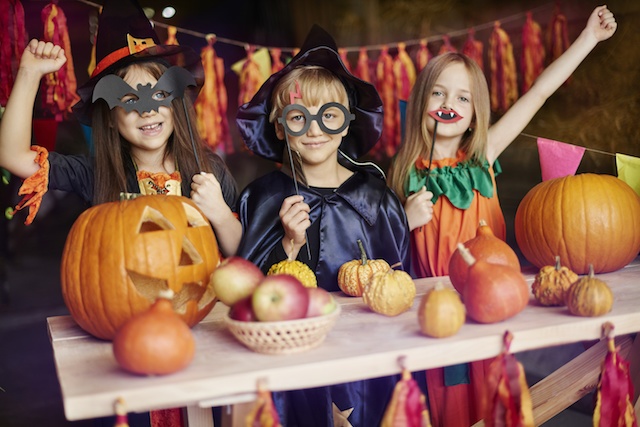 Halloween season is almost here and that means candy, sugar, dyes and more candy. How can we enjoy this holiday without compromising our healthy eating goals? Here are a few strategies for your family.
Pass Out Non-Food Treats for a Healthy Halloween
It is so fun to go from house to house and request treats, but it doesn't have to be sugar that your child picks up. Here are a few non-food ideas to pass out.
Stickers
Bubbles
Playdough
Spider rings
Toothbrushes
Coins for the child's piggy bank
Temporary tattoos
Glow sticks or necklaces
Bouncy balls
Mini nail polishes
Bead necklaces
Miniature cars, soldiers or figurines
Tiny bottles of water
For more information, check out the Teal Pumpkin Project.
Trick-or-Treat, but Get Rid of the Candy
Here are a few creative ideas for getting candy out of the house, without upsetting your kiddos.
Trade Brain Bucks for candy at home or in your local Brain Balance center.
Donate candy to the troops.
Trade treats for tricks by The Sugar Goblin.
Instead of eating the candy, use it to do science experiments.
Find a local dentist who will buy the candy back.
Other Ways to Celebrate a Candy-Free Halloween
Have a Halloween craft party or pumpkin decorating party that doesn't center around candy.
Have an outdoor campfire (or an indoor campfire with LED candles) and tell ghost stories
Build a haunted house and invite friends over to walk through
Paint faces
Bob for apples
Have a scavenger hunt
Have a pumpkin carving (or pumpkin painting) contest and offer a non-food prize
Go skating at a local roller-rink in costume
Healthy nutrition is a big part of The Brain Balance Program! Known as The Balance 360 System, our approach to nutrition is a step-by-step system that busy parents can easily follow to manage your child's nutrition and optimize a balanced brain. The Balance 360 System is specifically designed to help children become healthy eaters. It is not a weight loss program. It is a logical and structured system that puts nutrition on the right track.
To learn more about the Brain Balance Program and our whole-child approach, contact us online or find a center near you.