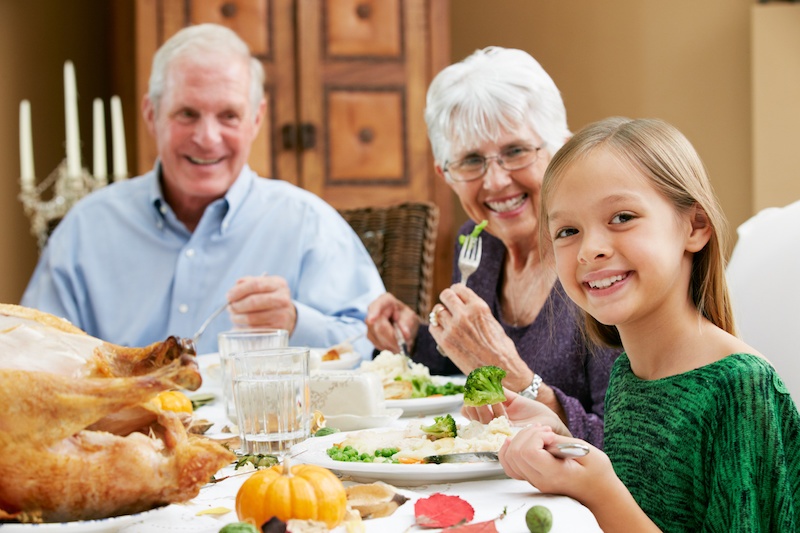 Bring out the cornucopia and baste that turkey! Thanksgiving is here in all its glory, complete with fall, food and family. The holidays can be a stressful time for any parent, especially those who have children with ADHD or autism. However, celebrating holidays when your child has special behavioral or sensory needs doesn't have to be a struggle. Here are some tips for keeping the peace over the Thanksgiving holiday, especially when it comes to celebrating with your special and unique children.
Host it Yourself
To maintain a bit of routine for your child, consider hosting the big meal at your own home. Rather than packing up and spending the night in a new environment, where everything is unusual or unfamiliar, invite your loved ones to come to you (bringing Balance 360 approved side dishes, of course). This way, your child will be in a familiar environment with all his or her belongings. Being at home will also give your child a quiet and familiar room to go to if the excitement of the holiday becomes overwhelming.
Plan Morning Activities
The wait for turkey can be a challenge for everyone, especially children with attention difficulties. Plan some activities to get the kids out of the house or keep them busy while the timer ticks. Have them burn off some energy with a game of football, go to a local parade or spend some time in the park with the grandparents while the meal is being prepared. This will help assuage any restlessness that could come from waiting for the big lunch at home.
Delegate, Delegate, Delegate
One benefit of spending time with the extended family is that you will have many other sets of hands at your disposal. As always, don't be shy to ask for help! If you're preoccupied in the kitchen, enlist an aunt or uncle to spend important one-on-one time with your child. If you need to handle an emotional crisis, have a grandparent keep an eye on the turkey. This way, your child's unique needs can still be met by someone in any situation.
Thanksgiving is a fun, warm holiday that brings families together over a shared meal. Make sure your turkey day goes as smoothly as possible by planning ahead to keep your child's needs in mind during the excitement of the day.