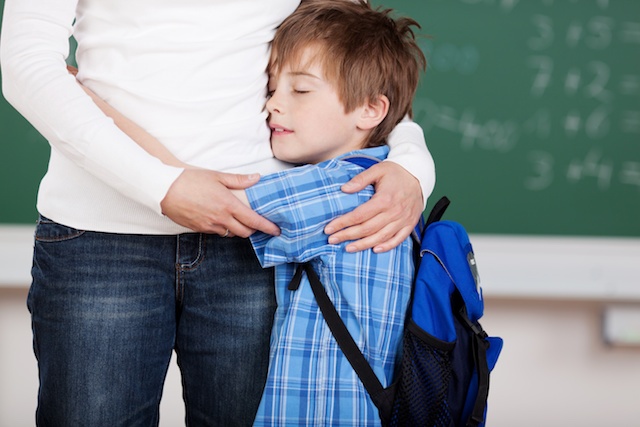 Keeping your child with sensory processing disorder from feeling sensory overload the first day of school can be a task, but it doesn't have to be hard. The preparation can start from home. Discover three tips for surviving the back-to-school season with your sensory child.
1. Create a Sensory Checklist
Your child can be overwhelmed by different scenarios in different environments that can affect his hearing, touch, sight or smell. Understanding how your child responds these situations can help you in strategizing how to reduce anxiety-provoking circumstances. One way to achieve this is to create a sensory checklist.
This checklist is a profile of your observations of your child's reaction in different situations. For example, if you notice your child has trouble dealing with the sounds of fire alarms going off or the high-pitched barks of your small pet dogs in the morning, observe and record his response. Use this checklist as a guideline for creating a plan to minimize or eliminate an overstimulating situation.
2. Offer Support
Your child will need your guidance at times to manage his senses. That's why it's important to offer help and create a supportive environment as an intervention strategy. This can mean creating visual aids to help with morning routines, such as a printed step-by-step checklist to remind him what needs to get done during his morning routine. You can also help your child pack his bag with the necessary school supplies from the night before the first day to manage the morning rush and include items like ear plugs, chewelry and stress balls to help your child self regulate during the school day.
3. Create an Organized After-School Zone
The first day of school can give anyone jitters because a new environment leaves you in an unknown realm. Your child can also become easily overwhelmed with all the changes throughout the day. That's why it's important to provide an organized area for him to do homework and unwind.
Allow him to make choices and pick out his activities he plans to do after school. For example, he can create a chart with icons to represent his activities in a way that makes sense to him. This area will help him build consistency and offers predictability, which many sensory sensitive children often need.
By keeping these three tips in mind, you can manage the back-to-school season with less stress for both you and your child.