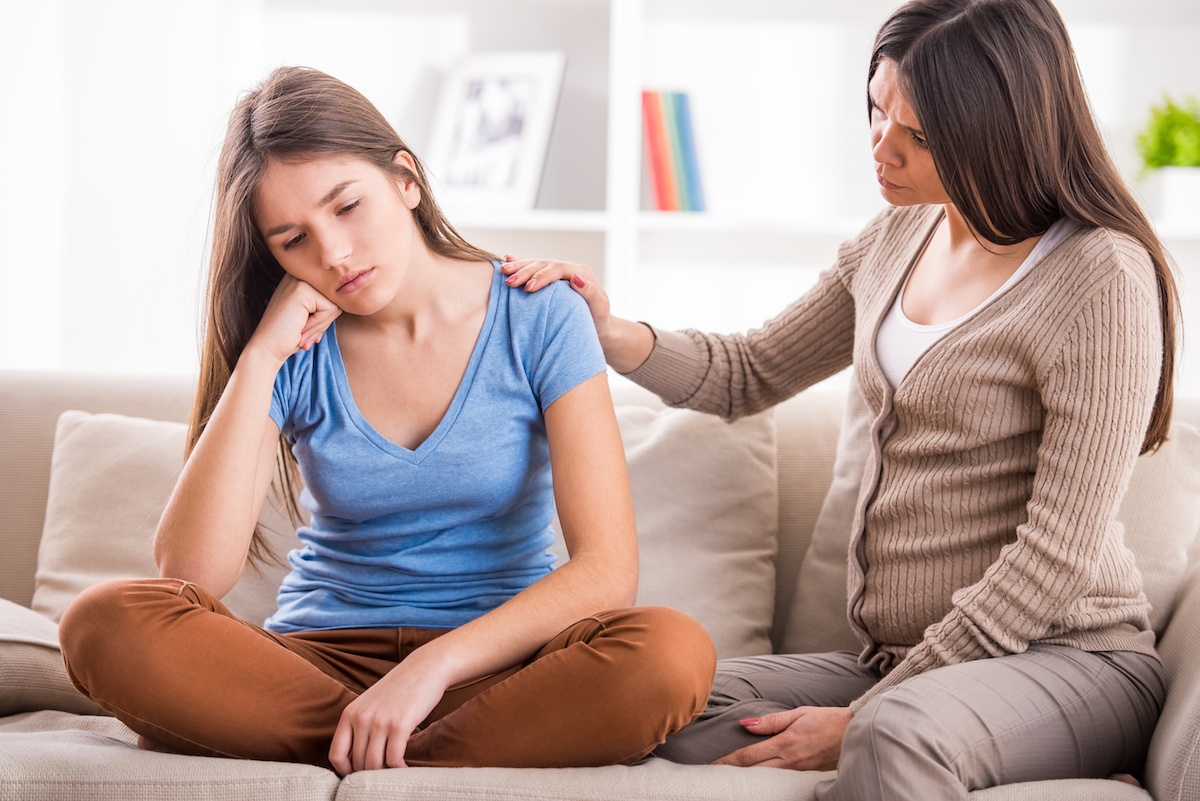 Back-to-school season can be exciting, but for students who struggle to make friends and show signs of social anxiety, it can be a stressful event. From struggling with making friends to becoming excessively self-conscious about being judged, children with social anxiety often worry about returning to school. It's important to encourage and help them transition but there are a few things you may not want to say. Try avoiding these statements:
1. "It's going to be fine."
Telling your child that going back to school is going to be fine when she is nervous doesn't provide the reassurance she needs. This statement can have very little meaning to a child with social anxiety because it doesn't help to identify the cause of anxiety. Instead, talk to your child about her feelings and find out why she is nervous about returning to school. This helps you to know more about what is causing your child's anxiety so you can help comfort her. It also helps reduce your child's fears of returning back to school.
2. "Making friends is easy."
Suggesting how easy making friends will be to your child may not be ideal, especially if she has social struggles as it can be overwhelming on the first day of school. Instead, help your child prepare by having a discussion with her about her fears. Help her practice making friends by acting out scenarios. Get her involved in an interesting hobby or club so she has more opportunities to make friends. You can also seek assistance from professionals who can help with desensitizing your child with returning to school.
3. "You can stay home."
While you may think you're helping your child to reduce her anxiety by allowing her to avoid the first day of school, it doesn't solve the issue. Avoiding uncomfortable situations are temporary solutions. Instead, schedule a short block of time, such as five or ten minutes, to allow her to worry, write down her concerns in a journal and then put it away when "worry time" is over. Help her gradually overcome her fears by assisting her with setting small goals to achieve, such as packing her backpack followed by getting in the car to go to school. Breaking down the process into small steps helps her get closer to conquering her fears.
The back-to-school season doesn't have to be a stressful time for your child. By listening to your child and having a plan, you can help your child look forward to going back to school. To learn more about why our whole-child approach is the most effective way to help your child, contact us online or find a center near you.