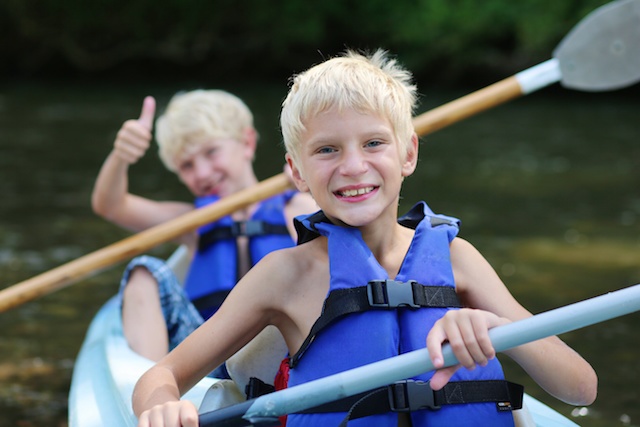 Summertime is here, and school is out -- which means it's time to make arrangements for your child's summer fun. One great way to ensure that your kid has a great time, stays occupied and makes new friends this summer is by sending him to camp! While this may present more of a challenge than sending a typical child, summer camp and kids with special needs are particularly well suited for one another. Here are some tips that can help your child have an excellent time at camp this summer even with the added challenge of social, behavioral or other neurobehavioral issues.
Choose the Right Camp
Many camps exist for children both with and without special needs, and choosing the right program for your child can help ensure he has a positive experience. You might want to consider a camp that is specifically tailored to children with special needs, particularly if your child has a hard time integrating into a large group of children. Alternatively, you might consider a regular camp that features a subject or skill your child is particularly good at or interested in -- like art or horseback riding -- if your child thrives when focused on something he is passionate about.
Communicate with Your Child About Camp
Your child might be nervous about getting through required tasks, or simply spending the day away from you (or the night away, if it is a sleep-away camp). Thus, you should talk openly with your child about what they can expect at camp and address any fears he or she might have. Help your child figure out what goals he might want to get out of a camp experience, and set up a plan for contacting you or expressing himself should he feel uncomfortable or unhappy in his situation.
Communicate with Camp Staff About Your Child
The most important thing you can do for your child once you choose a camp is to communicate with the camp's staff. You should be very open and honest about the needs of your child and any struggles he might have. Summer camp and processing disorders can present challenges to your child, and you will want to give the right staff members at the program any medical information or sensory tools that are relevant to avoid any unpleasant situations. You will also want to share information about what your child wants and needs from camp, as well as any concerns he might have about being there. The more knowledge the staff is armed with, the better chance they will be able to effectively handle any situation that arises.
---
Enjoy These Related Articles
Sticking to a Schedule for Summer
Help for Learning Disabilities at Home
Swim Tips for KIds with Sensory Sensitivities