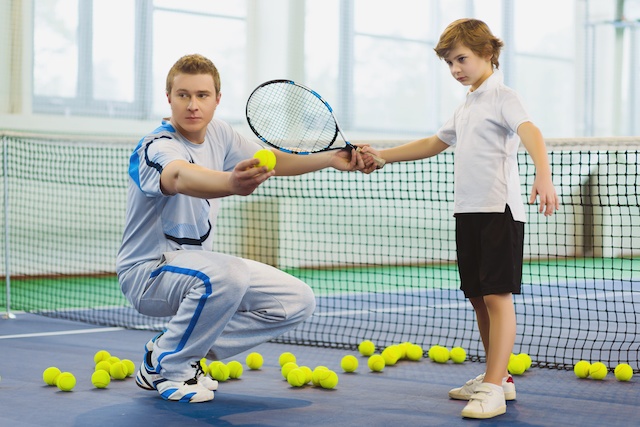 When your child struggles in the classroom, his or her participation in sports can provide a welcome dose of joy and a place to shine. It's important to remember that your child's learning disability may carry over onto the field, though. Attention deficit difficulties, executive functioning issues and behavioral challenges can all get in the way of your child excelling in a favorite sport.
You don't want to interfere, of course, but for a successful season to occur, your child's sports coach definitely needs to know some things about your child's IEP and accommodations. Here's how to approach the conversation and build a working relationship.
Safety First
If your child needs special physical accommodations to play safely, make sure you talk to the coach right away — preferably before the first practice. You can share your child's IEP or 504 Plan if you like, or you can just have a chat. Let the coach know what your child needs to stay safe on the field and during practice, and offer to help provide any special equipment if you already have it.
Respect the Coach's Time
Trying to talk to your child's coach right after practice is a recipe for frustration. The coach is busy, your child is ready to get in the car, and you'll feel too rushed to offer a clear explanation of your child's disability. Instead, send an email asking for a good time to chat, or be willing to maintain email communication if it's easier.
Keep It Simple
Once you have the coach's ear, be clear and concise when describing your child's needs. State the disability or condition, and then explain how it will affect your child in the sport. Then ask the coach for advice — and listen. If your coach isn't sure how to handle accommodations, ask if he or she would like a list of tips that work for your child's teachers. This will signal your willingness to work together without making demands.
Play Things by Ear
If your child's needs are more subtle, don't feel like you have to share everything with the coach — especially if you believe your child might excel without accommodations. If that's a possibility, you can take a wait-and-see attitude and talk to the coach only if a specific issue comes up.
Stay Positive
If you've experienced challenges with school officials before, it's easy to feel defensive and ready for a fight at the first sign of an issue on game day. Assume good will on the part of your coach, and keep things positive in your discussions. After all, you're all on the same team!