Help children who struggle to connect socially make friends at camp this summer with these tips!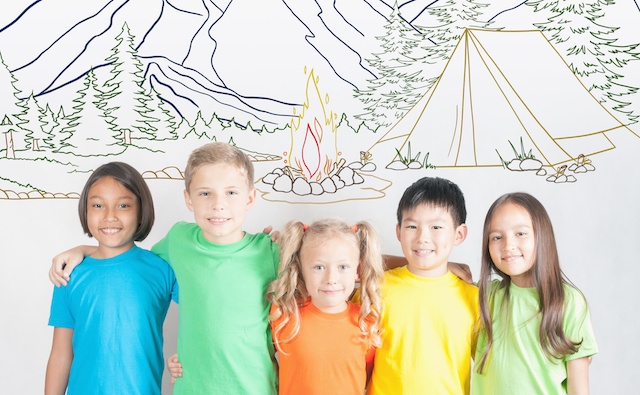 Many parents still have fond memories of summers spent singing songs around a campfire and giggling in bunkhouses. When those same parents have children with social or behavioral issues, they may be tempted to decide that summer camp is too stressful—but that's often not the case.
Common Summer Camp Challenges for Children with Social Issues
At first glance, the idea of going away to summer camp may make children who struggle with social dynamics feel overwhelmed and anxious. After all, a standard school day can be stressful enough, but the child gets to retire to a loving and supportive home once the final bell rings.
Parents may worry that their child will not be able to cope while away from home and surrounded by strangers, and often fear that the resultant anxiety might undo years of behavioral progress. In situations where a child requires medical or psychological treatment as part of their standard course of care, parents may feel they're jeopardizing the quality of that care by entrusting it to camp staff.
Beyond condition-specific concerns, social issues and summer camp can amplify the anxieties and struggles every child experiences in a new group of peers. This is especially true when attending camp is a new milestone in that child's life.
The Benefits of Summer Camp for Children with Social Issues
Behavioral experts agree that attending summer camp can have a hugely positive impact on a child's development, even when he or she is dealing with social issues. Many children flourish under the relative independence of a camp scenario, and can find new strengths in themselves when it comes to interacting with peers and unfamiliar adults. In the best cases, camp can teach children new strategies to cope with social struggles, and may even unlock a sense of the possibility of their own minds and personalities that's often absent in strictly academic settings.
Parents should always choose a camp that's a good fit for their child's unique requirements. Mild social issues are often served well by non-specialized camps, especially when the staff has training in childhood and behavioral development. Parents whose children have more advanced concerns should seek a camp that's dedicated to working with similar populations—ideally attended by staff with relevant medical and psychological qualifications. Finally, day camps can alleviate social pressure when compared with sleepaway camps.
Whenever possible, parents should involve their children as full partners in planning and preparations, and establish the idea that summer camp and improving social skills go hand in hand. With thorough research and diligent communication between parents and staff, even children who struggle the most can build their own fond memories of campfires and bunk bed friends.