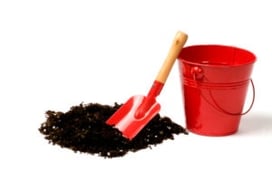 Kids with learning and behavioral problems often have issues with sensory processing and motor skills. Finding sensory activities your kids enjoy can help fill long summer days while improving motor planning and processing skills. Below we've compiled some of our favorite sensory-based and imaginative play ideas for you and your children to enjoy this Summer:
We love this idea from The Imagination Tree! Create an outdoor kitchen full of herbs, plant clippings, sand, and mud, and let your kids create all kinds of concoctions. Re-purpose old flower containers, buckets, pots and whatever you can find for mixing. This activity will provide lots of sensory input for children who crave it and encourage children who avoid messy play to give it a try. While this is a great activity for younger kids, we think even older kids will join in the fun of getting creative and dirty outdoors!
Scooter boards are an easy and inexpensive way to build core strength while improving balance and focus. Don't have a scooter board? Make your own with this simple DIY project! There are many great scooter board activities to choose from, but we especially love the "body bowling" game. Set up toy bowling pins (tall plastic bottles work in a pinch), put your tummy on the scooter board, and use your hands to roll yourself into the "bowling pins". It's no secret that exercise releases endorphins and helps calm the nervous system, so head outside in the morning before it gets too hot and try this fun game or make up your own to help your kids strengthen their brains and bodies!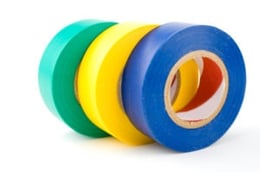 Need a sensory activity for a rainy day? Try this awesome 3-D masking tape maze from The Weekend Homemaker. In a long hallway, stretch multiple pieces of tape from one wall to the other at varying heights along the hall, and have kids try to navigate the maze without touching the tape. This indoor activity encourages balance and coordination and is just plain fun!
If your family has some favorite sensory activities for summertime, please share them with us below in our comments section.
Does your child with learning or behavioral issues need help with confidence, motor skills, and academic struggles? Contact us today to learn more about our program.