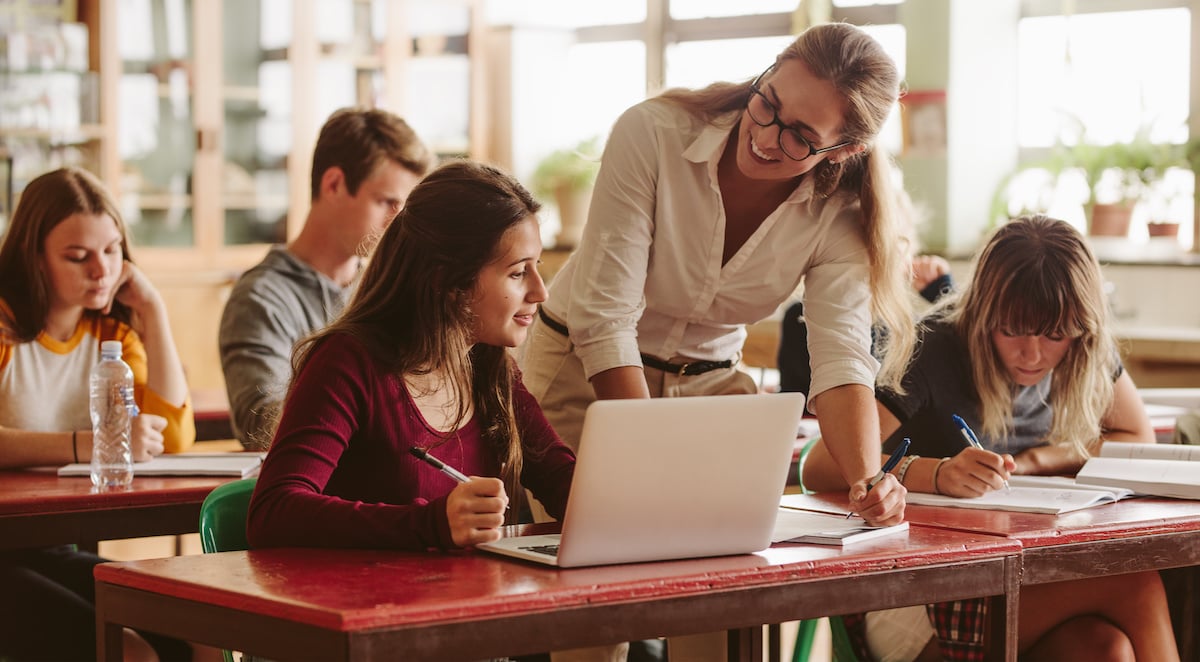 For students who struggle with social, behavioral, or academic issues, making nice with the teacher can create a lot of worry. For both parents and students.
What if the teacher doesn't understand your student's particular needs? What if they get off on the wrong foot? Here are some secrets to creating a good relationship with a new teacher on day one.
1. Be on Time
This one sounds easy, but it can be hard to get up on time at the start of the school year. A summer of sleeping in can have the entire family running behind. Teachers say students who show up on time on the first day (bonus if their parents come in to say hello) tend to make a good impression.
2. Be Honest About Your Needs
Teachers are more likely to understand your child's social anxiety or behavioral challenges if they are looped in from the start. Engage with your child's teacher and let them know about any attention or social struggles your child is working on. Being upfront about what type of support is needed will be appreciated by the teacher.
3. Remain Sincere
Your student might want to overcompensate for their challenges by becoming a teacher's pet. You might be tempted to buy the teacher an extravagant gift to try and endear your child to her. The best strategy is to remain respectful, but sincere. Encourage your child to be the best version of his/her (honest) self instead of trying to act like someone else.
4. Help Other Students
Teachers are impressed when students step up to help each other. Even if your child has a learning challenge, think about what they're great at. Can they support other students who are struggling to make friends? Maybe they're great at teaching free throws at recess. Your child can impress a teacher on day one by leading with kindness toward other students.
5. Give Them a Break
Remember -- teachers are just people, too! Cut them some slack as they get to know each individual child. You can make a good impression from the start by showing that you understand how difficult it must be to learn the names and needs of 20 or more kids all at once!
The first day of school is a great chance to start fresh with a new teacher. Encourage your student to be on time, kind, and communicate their needs to create a great first impression.
For over a decade, we've helped over 30,000 children improve the critical skills needed to create a brighter path for their future. Contact us online to learn more about how the Brain Balance Program can help. You can also view the research and results of the program on the website.