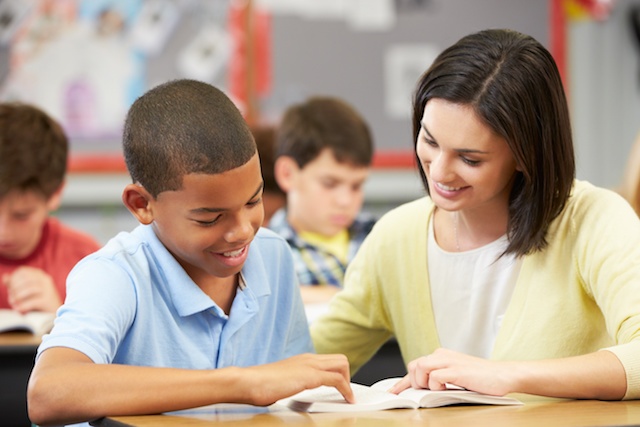 Asperger syndrome (ASD) is in the autism spectrum group of developmental disorders, and it creates characteristic challenges in social interaction and communication. It is a mild disorder that can make everyday interactions within the classroom more difficult. If you find yourself needing to redirect a student with Asperger syndrome, use these strategies to help:
Change Methods of Communication
Sometimes ASD makes it difficult for students to verbally communicate or understand directions due to an auditory processing issue. Consider using written communication if the student prefers it to help limit frustration for you and the student.
Simplify Instruction Language
Some students with Asperger syndrome (ASD) can tune out and become unfocused or disinterested. One way to clarify instructions and redirect students to planned activities is to simplify how you communicate the instructions. Try to give directions for classroom activities one step at a time, providing the next step once all of the students have completed the first step.
Prepare for the Next Lesson
Implement a visual daily schedule that creates a routine students can follow. If something comes up and you must change plans, redirect students by showing them how the new activity fits into their schedule and what comes afterward. If a student is stuck wanting to participate in a specific activity, you can refer to your visual schedule to highlight when the activity they want to participate in will happen. Students with ASD can put intense focus on things at inconvenient times during lessons. Using a visual lesson plan, you can adapt accordingly to benefit all of your students, including the ones with Asperger syndrome.
Rely on Classroom Visuals
Classroom visuals can make your classroom more fun and engaging, so many teachers rely on them. Incorporate simple visuals inside your classroom that showcase important rules, such as the importance of raising your hand, listening to your teacher and being kind to one another. Whenever you run into any behavioral issues, you can point to the relevant sign to serve as a reminder and redirect them.
There is no need to become frustrated with the unique social behaviors that students with Asperger syndrome (ASD) bring into your classroom. By using these techniques to redirect disruptive or challenging behavior, you can overcome any frustration or loss of classroom time.