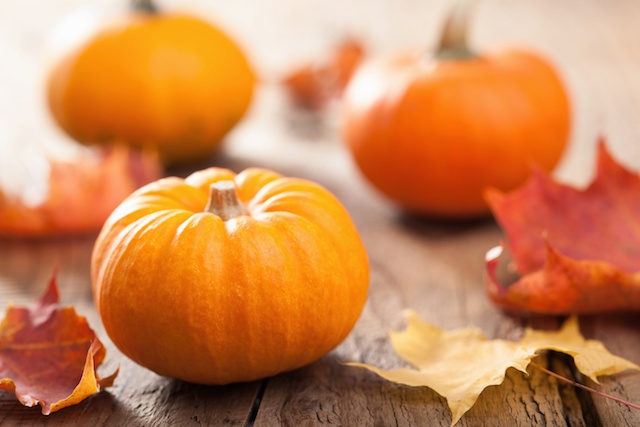 Pumpkin is in season and with this cheerful orange vegetable comes a lot of treats. Many of the traditional pumpkin goodies are junky. They negate the nutritional value of this delicious veggie because they are doused in sugar and other additives. Luckily we have a real food recipe to enjoy pumpkin in a healthy way - let's get pumpkin powered!
Pumpkin is rich in fiber, vitamin A and vitamin K as well as iron and manganese. Vitamins A and K are both fat soluble. This means that in order to optimize absorption, the pumpkin needs to be paired with a fat. In our breakfast cookies, we have coconut oil and pumpkin seeds to optimize the absorption of these two nutrients. The following is a kid-friendly, clean-eating pumpkin cookie recipe that the whole family will love!
Pumpkin Breakfast Cookies
Makes 12 cookies
¼ cup coconut oil, melted

¼ cup honey

1 cup rolled old-fashioned oats

1 cup quick cooking oats

⅔ cup unsweetened, dried cranberries

⅔ cup pumpkin seeds

¼ cup ground flaxseed

1 teaspoon pumpkin pie spice

½ teaspoon sea salt

½ cup pumpkin puree

2 eggs, beaten
Preheat oven to 350 F. Line a baking sheet.

In a small bowl warm coconut oil and honey (either microwave, inside preheating oven or on the stove top).

In a large bowl combine both kinds of oats, cranberries, pumpkin seeds, ground flax, pumpkin pie spice and salt. Add pumpkin puree, eggs and warmed coconut oil and honey. Stir until fully combined.

Drop about ¼ cup sized scoops of the mixture onto a cookie sheet and flatten (cookies won't spread while baking). Bake for about 15-20 minutes until edges are lightly browned.

Let cookies cool on baking sheet before moving to an airtight storage container.
About Balance 360 Clean Eating Nutrition System
Balance 360 is a proprietary program available only to parents and their families who are actively enrolled at a Brain Balance Achievement Center. The Balance 360 System progressively removes foods that contain gluten, refined sugar, and dairy. These foods are known to react with the imbalanced brain, leading to food sensitivities and inflammation, causing negative behaviors, physical symptoms, and learning challenges. Once you start the Brain Balance Program, you'll receive a comprehensive Balance 360 Nutrition System package that busy parents can easily follow to manage your child's nutrition and optimize a balanced brain.
To learn why our whole-child approach is the most effective way to help your child, contact us online or find a center near you.