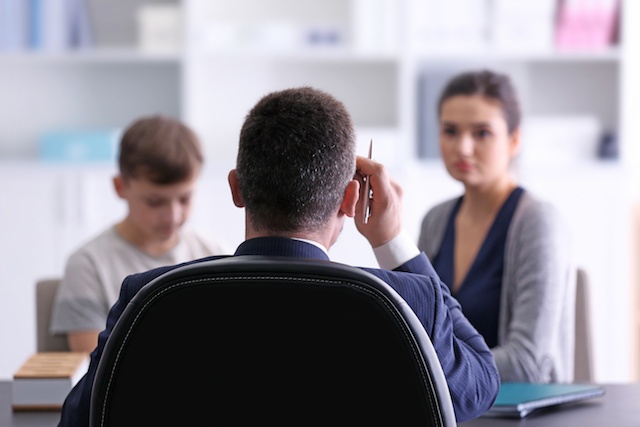 Parents often seek information when preparing for their child's IEP meeting or 504 Plan meeting. As a parent to a student who struggles, it's important be better prepared to ensure their child with learning and/or behavioral issues gets the help he or she needs at school. Enjoy a summary of these tips below or click here for the full article:
Before Your Child's IEP Meeting
Work on creating a positive relationship with one member of the IEP team before your meeting so that at least one other attendee is invested in your child's situation.
Write down ahead of time what you want to say in the meeting so you don't forget any important points. Looking and feeling prepared is half the battle.
Send copies of any private evaluations to attendees of the meeting ahead of time for review.
During The Meeting
Stay focused on the goal, i.e. improved reading skills, vs. how to accomplish it. It is the job of the school officials to accomplish the goals.
Don't hesitate to ask questions or for clarification of any acronyms you don't understand.
Bring your spouse or a close relative to the meeting if it is allowed by the school district. Inform the IEP team of your intentions to bring a guest ahead of time.
Ask to take home a copy of the IEP for review before signing it. Sometimes waiting a day to sign the document can offer some clarity.
After The Meeting
This is the time to write down changes you'd like made to the final draft of the document if you've yet to sign it. If at any time you feel the IEP isn't appropriate, you can withdraw your permission to implement it.
Prepare your child for what the IEP will provide and explain your academic and behavioral expectations to your child in an age-appropriate way.
Keep the IEP handy for review and expect reports to come home detailing your child's progress.
Foster a collaborative relationship with your child's special education teacher and others who work with your child regularly.
If your child has learning and/or behavioral problems, we invite you to consider the Brain Balance Program. Contact us today to learn more!
---
Enjoy These Related Articles
Amending an IEP: How Can I Get My Child's IEP Changed?
How to Introduce Your Child's Needs to a New Teacher
Section 504, ADA and IDEA: What's the Difference?