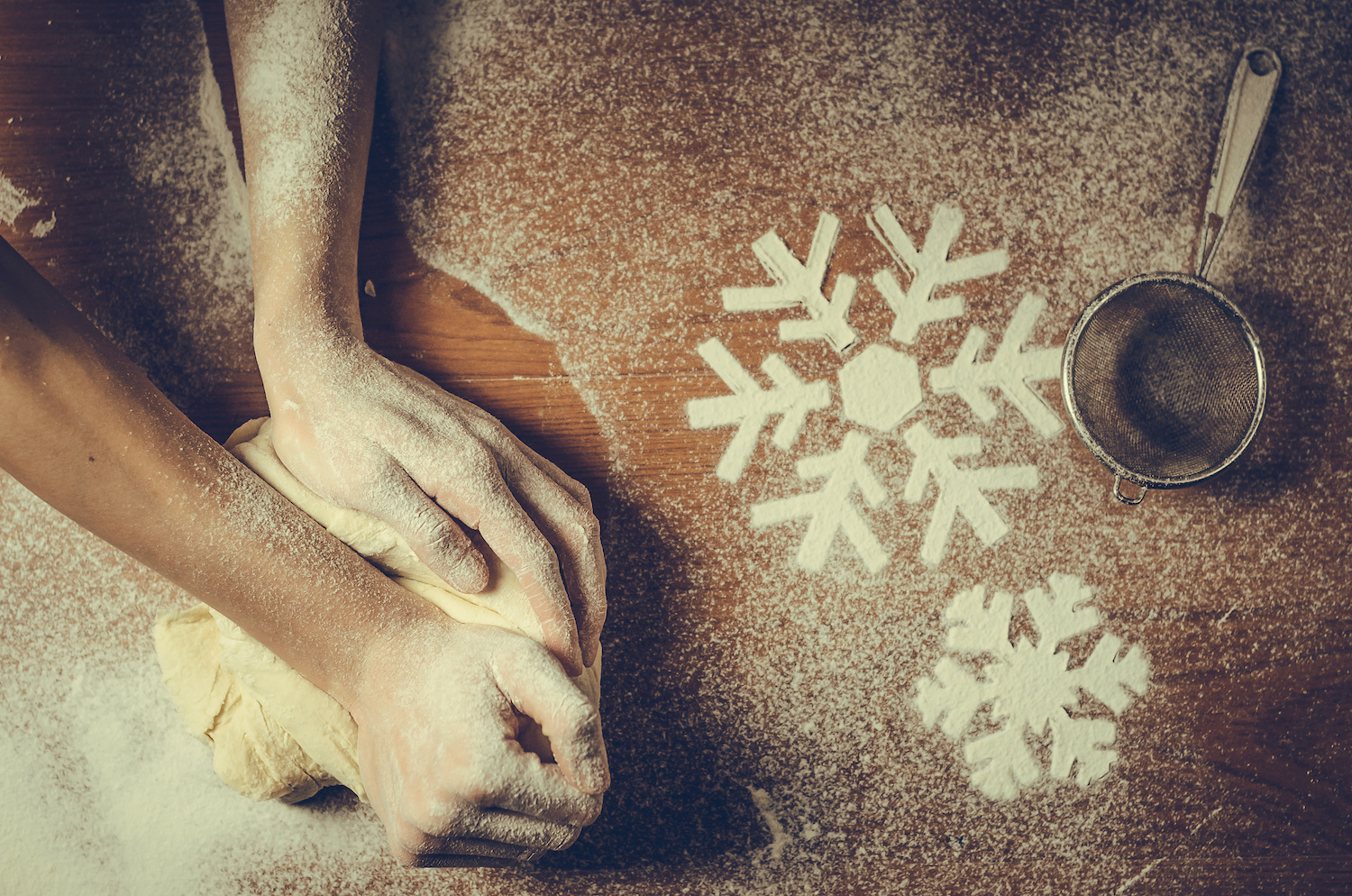 If you have a child who has sensory processing issues, or a child who has trouble sitting still for long periods of time, one helpful exercise for your family may be doing a holiday-themed sensory diet. A sensory diet is a set of activities you do in a child's day that helps boost their attention, ability to tolerate sensory input, and their alertness to the world around them.
With the holidays coming up, it may be a great time to incorporate some sensory diet activities that are themed around the holidays. Check out the below holiday themed sensory diet ideas for some smart ways you can get your kids off the screens, engaged in the world, and celebrating the holidays, all at the same time.
Snow Dough
It's cold outside! Celebrate the weather by making snow dough with your child. Essentially, snow dough is stark white Play-Doh you can make at home. All you need to make it is a cup of baking soda, 1/2 a cup of cornstarch, a tablespoon of vegetable oil and a 1/2 a cup of water (and then add in an extra tablespoon of water). Mix together all these ingredients in a sauce pan over medium until they are thick, then let them cool on wax paper. When it's all cool, you'll have fun tactile dough to play with that looks like snow!
Candy Cane Paint
You can make candy cane paint—an activity that engages your child's sense of smell and touch, and that they can use for creative projects. To make the paint, simply mix white shaving cream, red food coloring, peppermint extract, and some iridescent glitter together in a mixing bowl. (Note: You only need a few drops of each ingredient besides the shaving cream—they go a long way!) Stir the mixture with swirling movements until it looks like a candy cane. Then, you can cut out cardboard and paper shapes and dip them into the paint to give them that unmistakable candy cane look and scent!
Holiday Rice Bin
One of our favorite sensory diet activities for the holidays is a holiday rice bin. Fill a ziplock bag with two cups of white rice, then add 15 drops of red food coloring. Repeat this with another two cups of white rice, but add green food coloring. Pour the contents of each of these bags side by side in a plastic tub. On top of the rice, put fun holiday goodies: kid-friendly pencil erasers, soft balls and ornaments, tiny gifts, and more. Mix together the rice and the goodies, then have your child use their hands to search through and find all the treasures buried throughout!
Holiday Sensory Diet Ideas For Teens and Young Adults
For the older kids, encourage them to move with activities that involve proprioception. Organize a holiday workout as a family or enlist them to help shovel snow. A dance party to your favorite holiday tracks is also a fun way to stimulate the vestibular system for improved self-regulation.
If your child needs more support to succeed, consider reaching out to Brain Balance Centers. For over a decade, we've helped over 40,000 children improve the critical skills needed to create a brighter path for their future.
Contact us online or call 800-877-5500 to learn more about how the Brain Balance Program can help. You can also view the research and results of the program on the website.