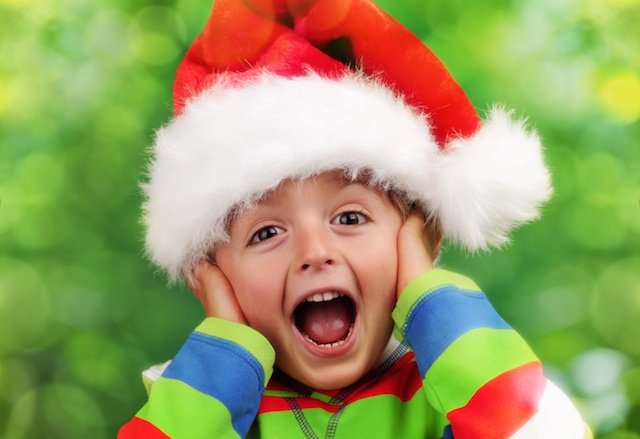 The holidays are a good opportunity to have some quality family time and make memories. Hyperactive children often appear to have endless energy that needs to be channeled constructively to avoid melt downs. This is where a little preparation will ensure your child settles into stillness, enabling the holidays to run as smoothly as possible.
Planning Ahead for the Holidays
Families have more free time on their hands during the holidays (when they aren't traveling or visiting friends and family). Extra time coupled with holiday excitement can mean trouble. To prevent overwhelming your child, put together a flexible plan about how the days will be filled. Consider the best ways to keep your child occupied, and revise the plan as necessary.
Out and About
Ensure your child is kept busy when traveling to your destination, as this is likely to prevent an outburst. Consider what will work best. If he or she likes activity books or some other toy, keep it handy for quick retrieval. If this method doesn't work for your child, keep him or her engaged through verbal communication and games like "eye spy."
Free Time
When dealing with a hyperactive child, you must manage free time effectively to keep the calm. Write down the plan or activity your child will engage in at different times, and discuss this with your child; remember to ask for idea contributions. Include activities your child can do solo, and add in family activities as well, since this will give you a chance to get some rest and relaxation.
Calming Strategies: Just Breathe
Breathing techniques can help your child feel calm and centered. Encourage him or her to breath in deeply to the count of three before breathing out; repeat this process until calm in restored. Shifting the focus to breathing will distract your child from something troubling.
Visualization techniques are a good way to help your child manage some of those strong emotions. Ask your child to think of the happiest times within memory or to imagine a funny situation. A sense of control over the situation will enable your child to manage the frustration that often comes along with excess energy and hyperactivity more effectively.
Positive Praise
Praise works wonders with kids. When your child plays nicely or is helpful, be sure to lavish that praise. This will encourage your child to improve behavior because people respond better to praise than criticism.
The holidays are a good chance for you to spend time with your family, so plan ahead and enjoy those special moments!
If your child struggles with hyperactivity or has been diagnosed with a disorder, contact us online or find a center near you to learn more about how the Brain Balance Program can help.
---
Enjoy These Related Articles
Holiday Travel and Behavioral Issues
Parent Tips for Holiday Stress
Holiday Community Service Project Ideas for Kids with ADHD