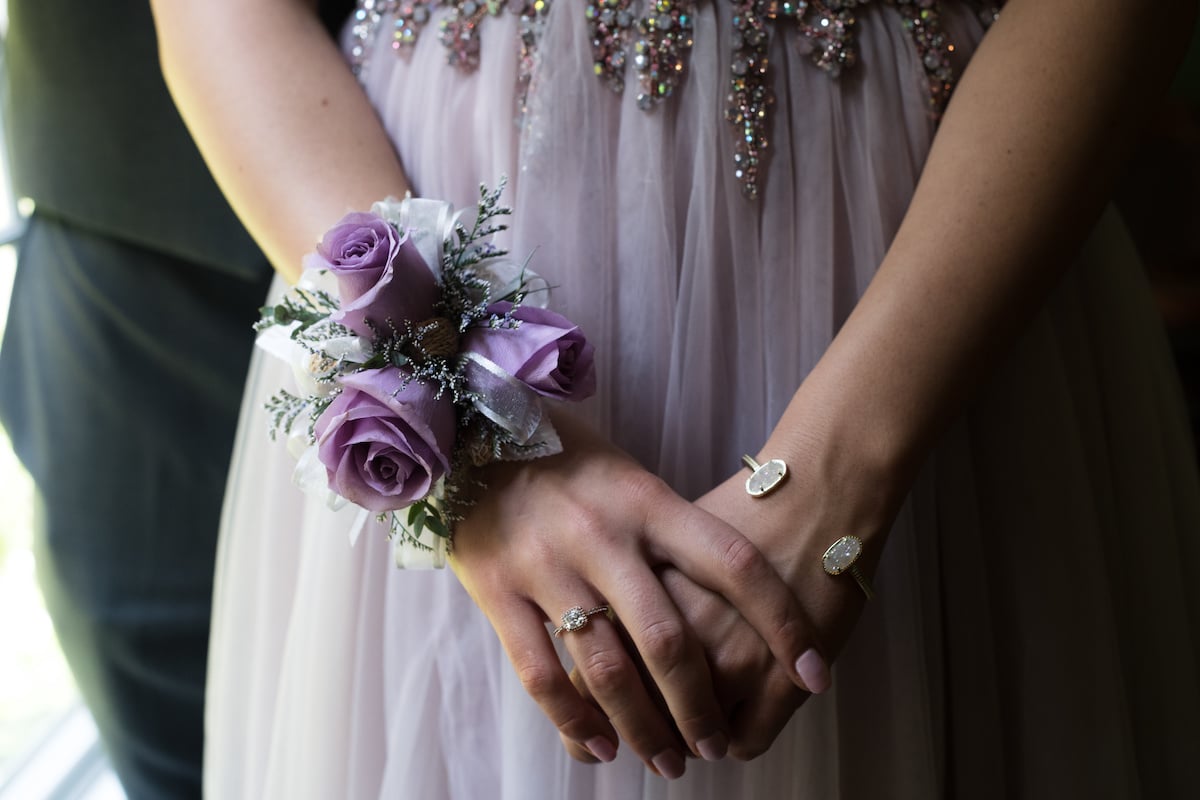 Prom will be the most magical night of their lives – or so high schoolers have heard. TV, books and movies depict prom scenes full of romance, friendship and adventure. Considering the stakes seem so high, and that the night will be immortalized on social media, it's no wonder that kids with social anxiety often find prom so daunting. Prepare your own anxious kid for a safe and happy prom night with these strategies.
Do a Dry Run
The "what-ifs" are scary for kids with social anxiety. What if my clothes are wrong and everyone laughs? What if I try to dance and do it wrong? What if no one talks to me and I spend the night alone?
A dress rehearsal can be super useful for teens with prom anxiety because it's a low-stakes chance to see how the night might go. A week before the event, suggest that your prom-goer do a full hair and makeup test and put on the full prom outfit including shoes. (If she has friends with similar fears, make this a group event to make it seem fun!) Put on some of the songs that will likely be played during the dance, turn down the lights and do some dance practice. Offer to role-play any awkward scenarios, like asking someone to dance or making small talk with your date, so your teen can work through what she might say on the big night.
Get Some Perspective
Because he's probably seen lots of movies with perfect prom nights, your teen might be putting a lot of pressure on the idea of his own school dance being just as perfect. In reality, some kids find prom disappointing or even boring. Reminding your anxious kid of that fact might help lower the stakes a little so he's not worried about making everything go perfectly.
You can try pulling out your own prom photos, but your teen might be more interested in what slightly older peers have to say. If he has college-aged cousins or family friends, ask them to share their own prom stories and photos. Talking about the experiences that they had could also be helpful for setting realistic expectations for how the night will progress. It also gives your kid a chance to get answers to any of his lingering prom questions, from people who have recently attended their own proms.
Make an Exit Strategy
No matter what you do to prepare her for the night, a teen with social anxiety might still find prom unpleasant. Knowing that she can leave at any time should help her feel more comfortable about giving it a try.
Make plans for how she can safely extract herself from any prom activities, including after parties, and make sure she knows that you or another adult is on standby to go pick her up at any time. Come up with a code word that she can use if she ends up in an uncomfortable situation and needs help quickly. For example, you might decide together that if she texts you the word "pineapple," you'll immediately come get her with no questions asked.
At Brain Balance, we focus on the root cause of many struggles - weak brain connections impacting your confidence and ability to relate socially. The good news is that the brain can change at any age! Connections in the brain can be strengthened. Let us help you overcome your school challenges! If you're graduating from high school this year, check out our Summer Reboot program.