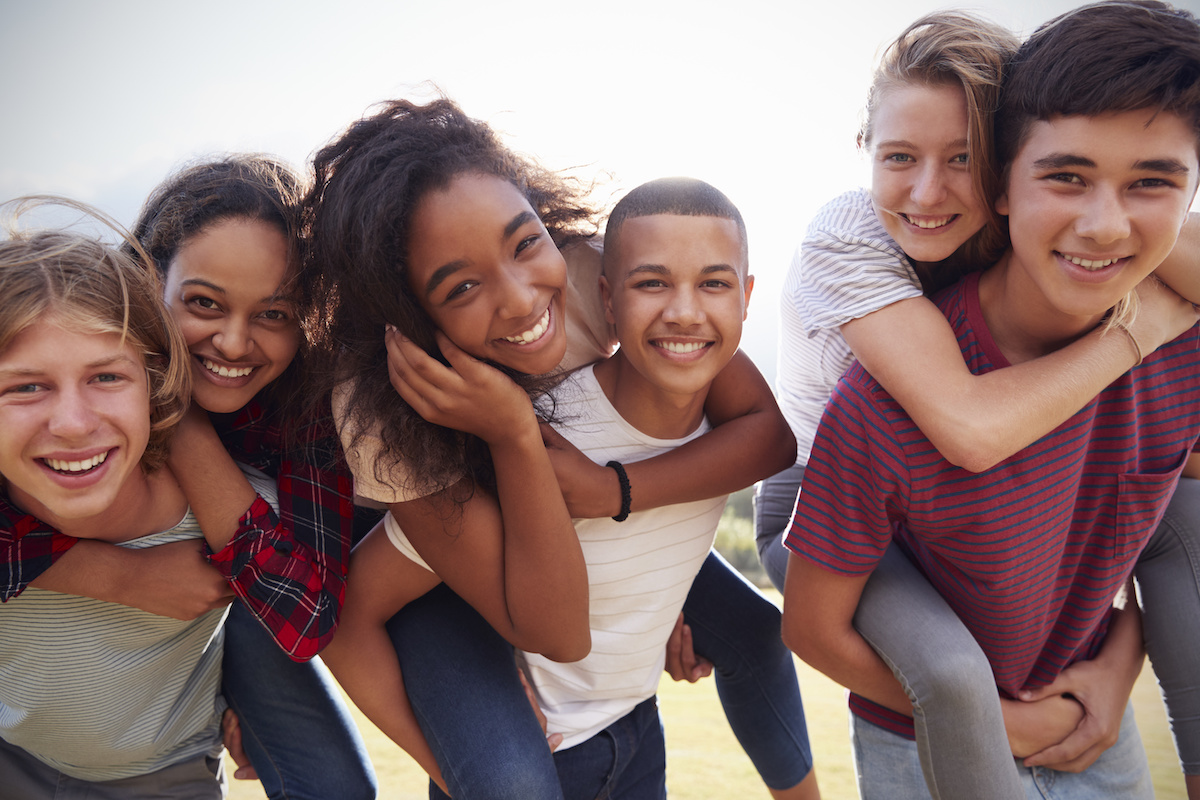 No more pencils, no more books, no more awkward cafeteria lunches. Students love summer break for all kinds of reasons, but for kids with social anxiety, summer can be a lonely time. Not this year.
Follow a Passion
Making conversation is one of the things that people with social anxiety most dread about unstructured activities. But when you're working on something interesting, with other people who share the same interest, talking to people feels easier.
Finding a summer program or class that appeals to the anxious kid's interests is a great way for him or her to find like-minded peers. A kid who loves computers might join a summer coding class designed for her age group, for example. Your local library or community center might also have classes where kids can work on skills like cooking, acting or speaking another language.
Establish Regular Plans
It's hard enough for someone with social anxiety to make plans once. Having to do it over and over again is really tough. Eliminate that stress by establishing set social plans for the whole summer, right at the beginning.
Start by identifying a few classmates that the anxious child already knows and likes. Propose a one-time meeting, maybe together with both families. (Parents might have to make the plans for the first meeting, if that feels too scary for an anxious kid.) For example, maybe you decide to meet at the YMCA for free swimming, or you all go to the movies or out for dinner. Assuming the event goes well, propose making it a regular thing – you'll meet for swimming every Wednesday, or go to the movies every other Monday, and so forth.
Make Camp Work For You
Put a bunch of kids with anxiety together with counselors who know how to help them, and what do you get? Potentially, a life-changing experience. A number of summer camps all around the country are geared toward kids with various special needs, including some that are designed especially for those with anxiety.
If traveling to a far-off camp isn't feasible, consider a local summer camp. Entering camp alone might feel impossible for an anxious kid, so arrange in advance for the child to have a friend in his or her group. That might mean recruiting one of the child's friends to attend the same camp, or calling the directors and asking if they can put you in contact with other families whose children will be in the same camp group. Organize a group outing to a park or restaurant so the kids can meet in a familiar setting before camp begins. Knowing at least one person before the first day should be comforting for an anxious camper.
Summer break is around the corner, and it's a perfect time to enroll your child in The Brain Balance Program®! Transform your child's life in a single summer and get a jump start on next school year. Contact us today!