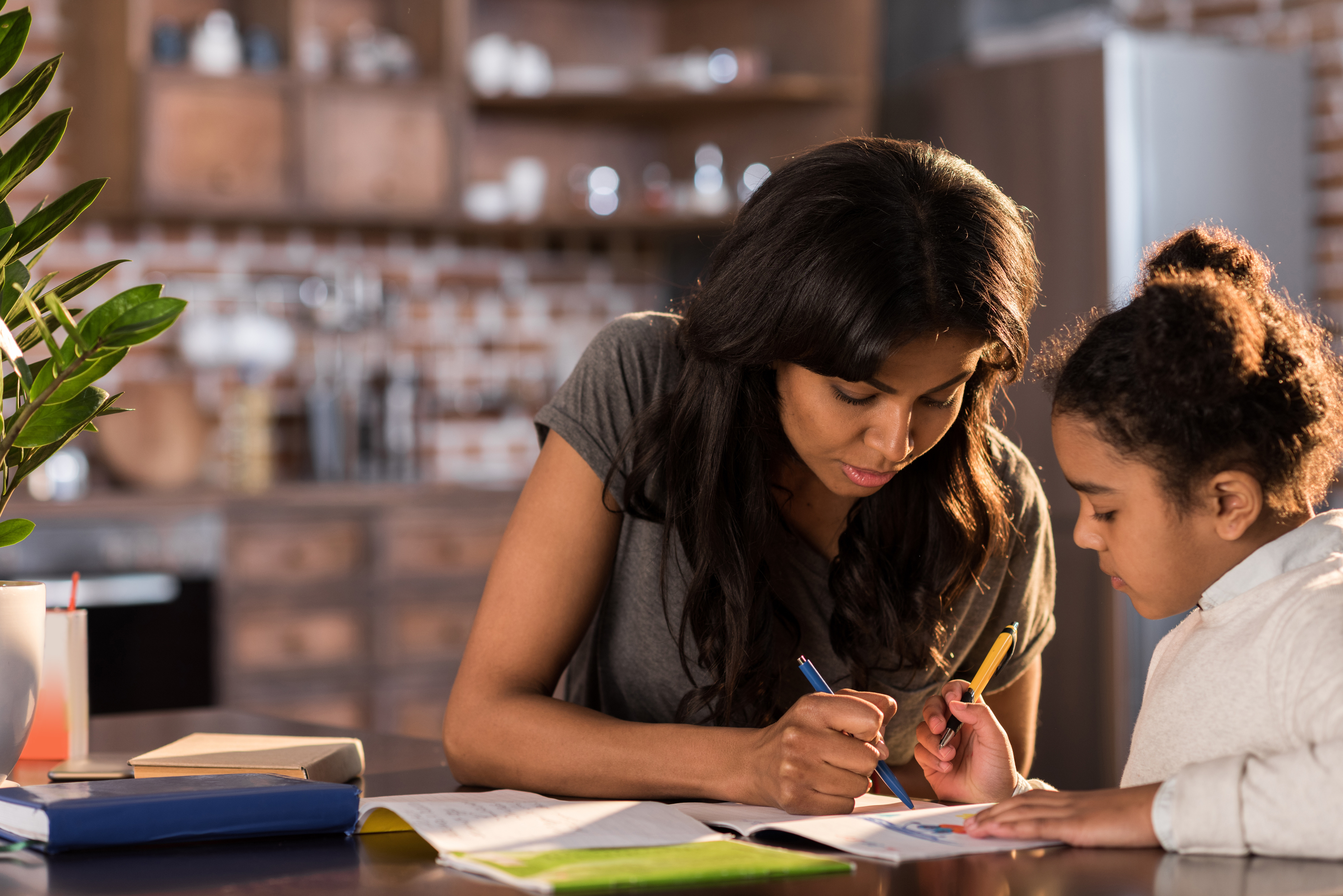 Of course, any parent wants to see their child succeed in school, and it can be tempting to help them with their work in order to ensure it gets done—and gets done well. However, while homework help can be useful, parents should be careful not to offer too much assistance, so that you can make sure your child is learning the right lessons from the assignment. If you're not sure whether you're providing the right amount of help to your kids when they come home with work, here are some helpful homework tips for parents that can serve as your guide.
Be a Guide, But Don't Do the Work
The most important homework help tip for parents is to never complete an assignment for kids. Even if your child is tired or running out of time, it's important not to finish a project or task for the child, since this could result in them missing out on important lessons. Find some time to carve out where you can sit with them to help guide them through the process, whether this means skipping a fun post-school activity or getting up a little early before school one morning.
Help Your Child with Time Management
One way parents can help children with homework is to help them lay out a schedule that allows them to get the work done. Have your kids tell you how much work they have to do, then schedule it all so it gets done by the due date or test date. Sometimes parents feel pushed to help their kids when they're worried an assignment won't be completed in time, so being the guide to plan a schedule that works is a useful and hands-on method for helping that still lets them learn.
Do Your Work at the Same Time
Schedule your own "homework" during homework time (whether that's paying bills, working on work, or catching up on admin tasks). Help create a quiet, focused, productive work environment. That way, you're close by if your child has questions, and you are helping to create a space that facilitates homework success.
When your child has homework, it can be a great idea for you to stand by for support if needed. However, be careful that you're not lending too much assistance so that your child still learns what they need to from their activities. If you think your child needs extra support to achieve better focus, improved behavior, elevated academic performance and strengthened social confidence, contact Brain Balance Achievement Centers. We can help address the underlying causes and help get them back on track so they can learn, grow, and thrive!
For over a decade, we've helped over 30,000 children improve the critical skills needed to create a brighter path for their future. Contact us online to learn more about how the Brain Balance Program can help. You can also view the research and results of the program on the website.
Want more homework tips? Check out our free guide on creating the optimal homework environment!