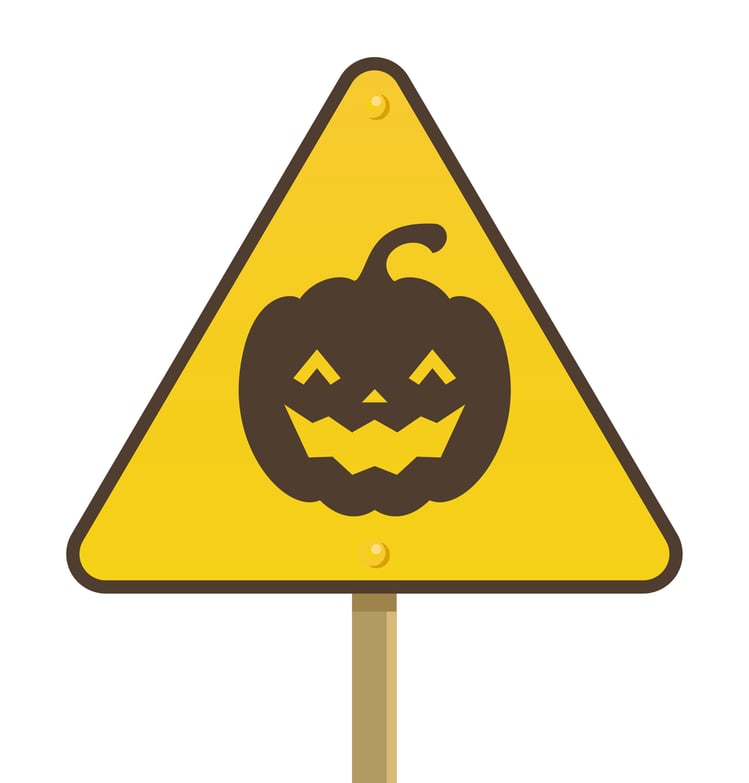 At Brain Balance, we want all children to enjoy a safe and healthy Halloween. Share with your children these practical and easy-to-follow Halloween safety tips from the CDC:
Swords, knives, and similar costume accessories should be short, soft, and flexible.
Avoid trick-or-treating alone. Walk in groups or with a trusted adult.
Fasten reflective tape to costumes and bags to help drivers see you.
Examine all treats for choking hazards and tampering before eating them. Limit the amount of treats you eat.
Hold a flashlight while trick-or-treating to help you see and others see you. Always WALK and don't run from house to house.
Always test make-up in a small area first. Remove it before bedtime to prevent possible skin and eye irritation.
Only walk on sidewalks whenever possible, or on the far edge of the road facing traffic to stay safe. Look both ways. Use crosswalks.
Wear well-fitting masks, costumes, and shoes to avoid blocked vision, trips, and falls.
Eat only factory-wrapped treats. Avoid eating homemade treats made by strangers.
Enter homes only if you're with a trusted adult. Only visit well-lit houses. Don't stop at dark houses. Never accept rides from strangers.
Never walk near lit candles or luminaries. Be sure to wear flame-resistant costumes.
If your child has sensory sensitivities like those associated with ADHD, Asperger Syndrome, Autism, and Sensory Processing Disorder, Halloween can be stressful. Read our popular article Halloween Tips For Kids With Sensory Sensitivities to stay ahead of sensory overload and meltdowns associated with Halloween festivities.
If you know a child who struggles academically, behaviorally, or socially, consider Brain Balance Achievement Centers. Our centers offer the Brain Balance Program® in more than 50 nationwide locations. After completing a Comprehensive Assessment of your child's brain and body function, we integrate physical, sensory-motor, and cognitive exercises with simple dietary changes to optimize brain function, correct miscommunications, and reduce or eliminate negative symptoms and behaviors. Each child's program is unique to his or her struggles. Contact us today to learn more about our program!
Enjoy These Related Article:
Minimizing Sensory Overload In Kids With Special Needs