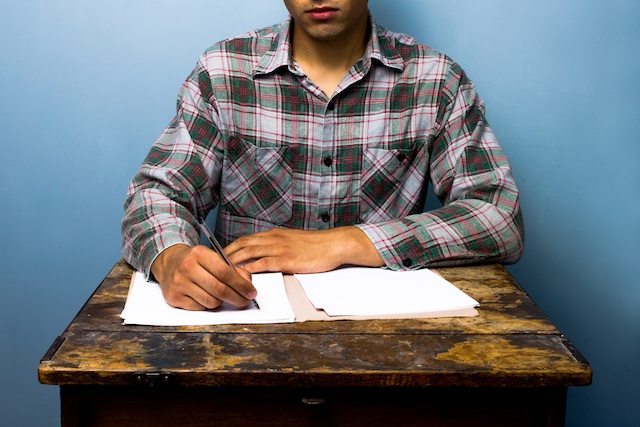 Standardized tests like the SAT or ACT are typical prerequisites for entrance into college. For teens with learning differences, they pose a significant barrier to higher education because of the style of the questions and the testing environment.
The College Board permits
accommodations on the basis of ADHD
and
ASD
, provided your teen meets the eligibility criteria. But even if you are successful in obtaining this assistance, it's helpful to remind your teen to keep some testing tips in mind to ensure the best possible performance.
Mind the Senses
For teens with ASD, too much
visual information is distressing
. If possible, advise your teen to cover up part of the testing booklet in order to see only one question at a time. Also, use aids that reduce sensory input, like headphones to reduce noise, if allowed by the examiners.
Mind the Environment
Familiarity is particularly important for kids with ASD. If the test will be in an unfamiliar building or room, help teens use whatever permitted objects will provide the greatest feeling of recognition. This could include writing instruments, for example. Also, prepare your teen for the change in routine that will accompany the test by discussing it in the days leading up to the event.
Take It Slow
It's tempting for kids to rush through standardized tests, but
taking it slow will reduce the possibility that they miss the easy points
offered by the easy questions. Going too quickly can result in simple mistakes that might be caught with closer attention. Eliminating wrong multiple choice answers can make it easier to find the right answer; remind your teen to cross those out on the booklet so they will remember which ones are wrong.
Take a Break
A reminder to take a breather can provide help for a student who struggles with attention disorders like ADHD. Hours spent in the testing room can be taxing. Stopping in the middle of a section — where it's easier to get the focus back — to simply think about something else for a few moments can help students regain some energy.
Take Time to Read
Standardized exams test skills, not test-taking ability. Teens with ADHD or other attention issues may read the question quickly and miss what it's actually asking. Coach your teen to read the question multiple times to ensure proper comprehension.
For parents of a child with behavioral issues or intellectual differences, education is a constant challenge. Standardized tests, by their nature, often put students who struggle at a disadvantage. With the right accommodations and simple test-taking techniques, however, teens can optimize their performance and look forward to a promising academic future.