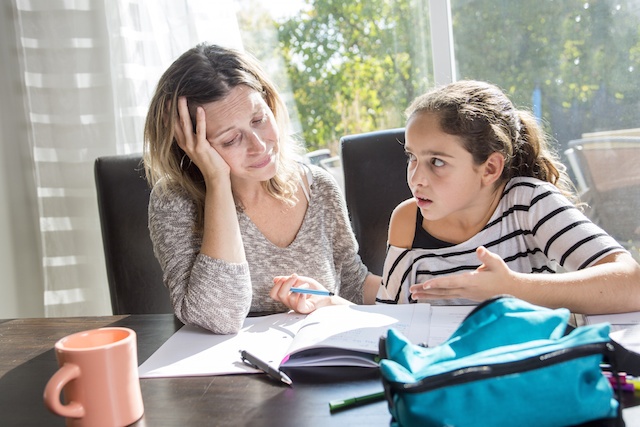 Raising a child with ADHD, dyslexia or other learning differences is not an easy task at times, and parents often face a variety of challenges. Learn more about these problems and the best ways to cope with them.
Marital Stress
According to a 2008 study, nearly 23 percent of married couples with an ADHD child under the age of eight got divorced as opposed to around 12 percent of similar parents who did not have a child with the condition. The challenge when parenting ADHD children is to keep your marriage healthy by spending time alone with your partner at appropriate times and communicating with each other about your child's issues in a nonthreatening, respectful way.
Isolation
When your child is diagnosed with ADHD, dyslexia or learning differences, it may feel like you're the only parent going through the seemingly never-ending struggle to raise your child with empathy and love. This is something that can particularly affect single parents. Joining an online or in-person support group is a way of connecting with other parents who share much in common with you regarding their children, because you realize that parenting challenges with ADHD kids are similar no matter where you live. CHADD is an excellent resource that may help you to connect with other parents of ADHD children.
Boredom
Kids with ADHD and other related conditions often get bored very quickly, but what about the boredom you may feel at times? When you care for an ADHD child, you have to be consistent and often need to repeat instructions — and when it's the sixth time you've said the same thing in one day, it can get a bit trying and tiring. Taking time out during your day often helps, so spend 10 minutes relaxing outdoors, or email a friend about a topic totally unconnected to your child.
Feelings of Guilt
All parents experience feelings of guilt about their kids at one time or another, and parents of kids with ADHD and learning differences are no exception. You may feel guilty about any of the myriad circumstances you perceive as being your fault, like the fact that you lost your patience with your child that day or didn't focus when your child was telling you something about school. Accept that these feelings of guilt are normal and often part of parenting a child with a learning disorder, and then move on.
When you're raising kids with learning differences, it's important to keep your sense of humor. Having fun together as a couple and as a family does much to lessen the impact of those challenges.
To learn more about why our whole-child approach is the most effective way to help your child, contact us online or find a center near you.
---
Enjoy These Related Articles
How to Discipline a Special Needs Child
Tips to Build Independence in Children with Neurobehavioral Disorders
Self-Care Tips for Special Needs Moms