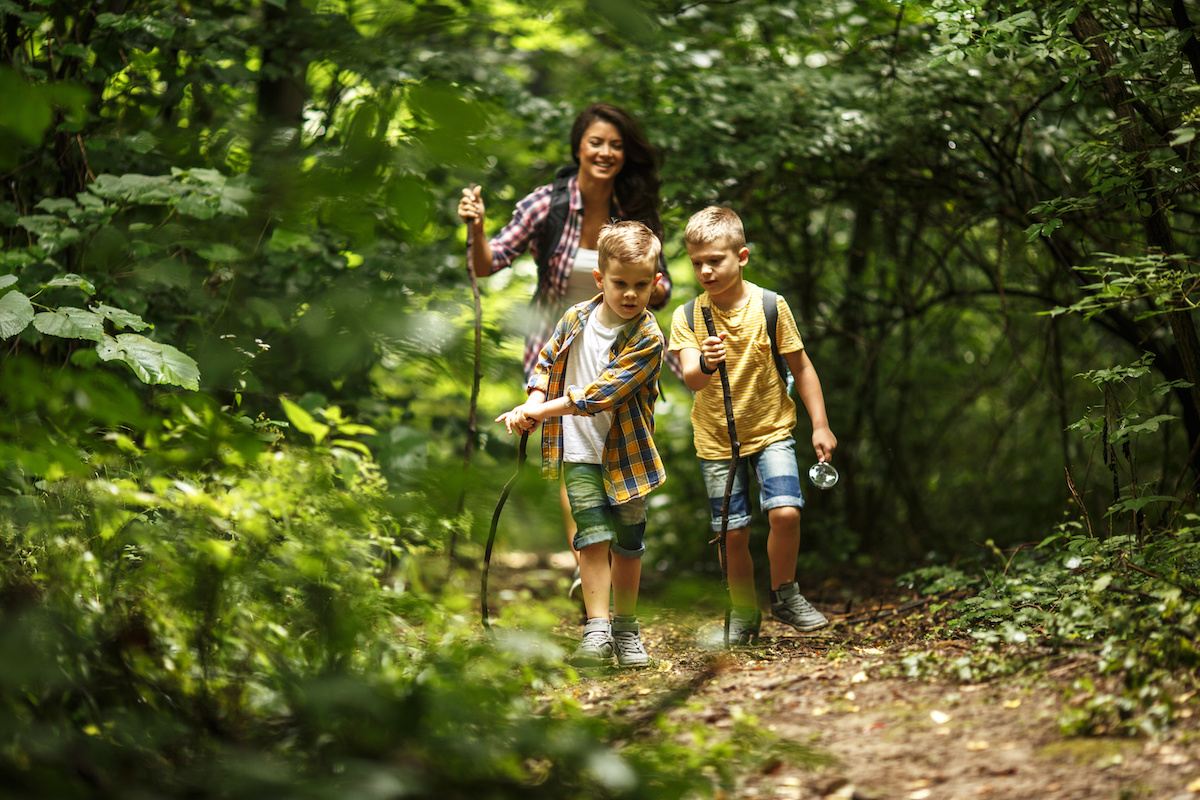 Vacations are a great opportunity to get out of your everyday routine and explore. However, a beach vacation where there is alot of unstructured downtime may not be the best option for families with kids that have challenges. If you have kids that have a lot of energy and you want to keep them entertained and occupied during a trip, consider taking an active vacation. The following active vacation ideas for families can be fun and as stress-free as possible for everyone involved.
1. Easy Hikes in a National Park
Consider visiting a National Park and finding some of the easiest hiking paths in the park. Spend your days walking along these routes, taking in nature, animals, sights, and sounds throughout the park. You can camp in many of the national parks, or find hotels nearby to rest your head and refuel for your next day of adventuring.
2. Days of Fun at a Theme Park
Find a theme park in the country that suits your budget and taste. Then, head there with the kids, and spend your days wandering through the parks and riding rides. Many theme parks are tailored towards kids, so there will be activities and characters to keep them entertained all day long.
3. Stay at an All-Inclusive Resort
All-inclusive resort vacations are great ideas for active families because they offer a little something for everyone: parents can relax on the beach, kids can run around at a kids club or jump in a splash park, and teens can have fun learning to surf or another age-appropriate activity. All-inclusive resorts also include food and drinks in the price of the stay, so it can be a budget-friendly option for the entire family.
4. Visit a Famous Zoo or Aquarium
Most kids love animals and wildlife. Consider picking out a well-known aquarium or zoo and taking a trip to that city. Many of the best aquariums and zoos are in cities with lots of other things to do (New York City, San Diego, Baltimore, New Orleans, etc.). Once you pick what city you want to visit, you can plan a whole host of other activities for an energetic family.
Summer break is a perfect time to enroll your child in The Brain Balance Program®! Contact us today to learn how to get a jump start on next school year! You can also view the research and results of the program on the website.