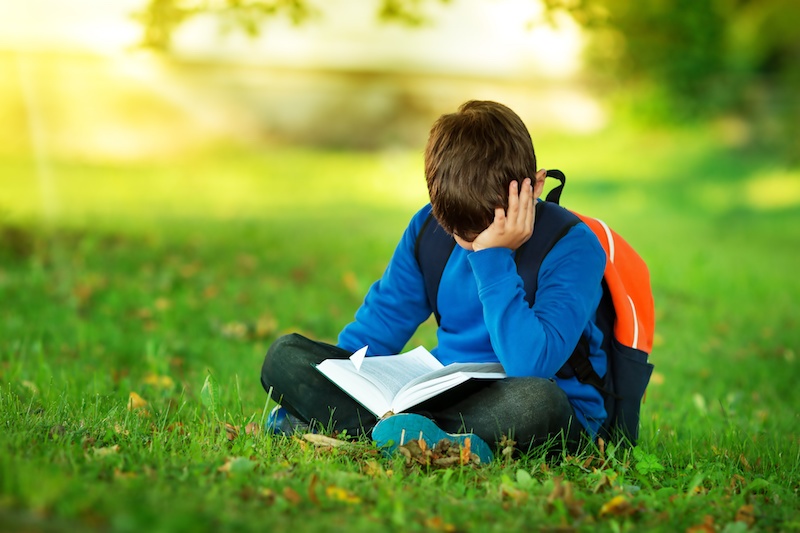 Back to school is a time for fun and is also a time when all students, perhaps all families, feel stressed. There are school materials to buy, knowledge to remember and schedules to change. That's stressful for any child, and the many changes at once can be overwhelming for a child with social issues or a student with behavioral challenges.
Open a Dialogue About Returning to School
If your child has social or behavioral issues and struggles in school, it's far too easy to just ignore the approach of school as a way to avoid conflict or anxiety. It is far better to open a dialogue about the approaching change in schedule and expectations.
Choose a time of pleasant or relaxing activity – after a meal, for example – and use soft and pleasant conversation to remind your child that school is coming up soon. Ask them some questions about how they feel about that. Try to be as supportive as possible, without correcting or denying how they feel.
Make a Plan About Preparing for the Back to School
Your plan for going back to school can be as simple or elaborate as you and your family require. Having a calendar and using that calendar as a reminder that school is approaching is a solid strategy to help students of all ages to reorient themselves towards school activities. Having a plan in writing also helps a child with behavioral issues to remember that a significant change in routine is about to occur.
Celebrate the Fun Parts of the School Day
School isn't all about academic success and failure; it's also about having fun. If a student experiences behavior challenges throughout the school year, it is easy to make those times of challenge the focus of our memory. That same student also had many days of success and happiness.
As you prepare for back-to-school time, use strategies to celebrate the fun parts about school to help activate pleasant memories and reduce anxiety. Watch a funny movie about school, share fun stories about school experiences together or make artwork about school related topics.
Change Your Daily Schedule as the Start of School Approaches
It is very important that your child's schedule changes before the start of school. Consider earlier bedtimes, earlier wake times, and meals at times that match the school schedule.
Set some academic and behavioral goals for the new year and begin some practice of at-home study before school begins. Taking a few minutes each evening for a week or two before school starts to read a book or do some writing and math exercises will activate prior learning and give the student the practice they need to begin the year with confidence and a calmer attitude.