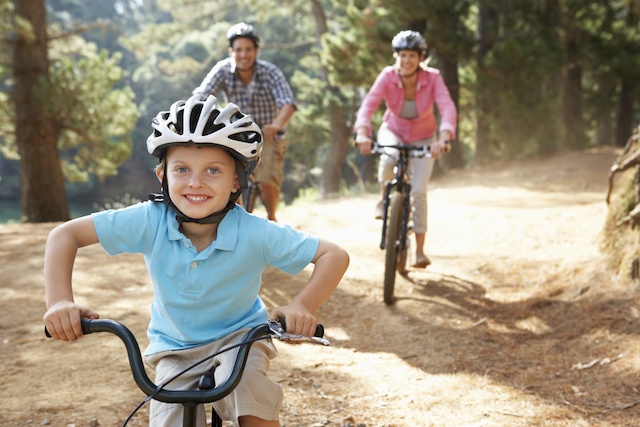 Kids with attention issues, hyperactivity, or ADHD, can benefit greatly from having their energy put to good use. These lively children are usually at their happiest when they are kept busy. So, if you are wondering what activities would be best for your child, here are some suggestions.
Biking
In 2012, RTSG Neuroscience and Specialized Bikes spent five days a weeks, over a period of a month, observing and measuring the effects of cycling. They used two groups of middle school-age children who were either diagnosed with or displayed symptoms of ADHD. They found that biking:
Improves attention and attenuates impulsivity.
Enhances processing of information.
Improves the child's mood.
Enables kids to better understand their feelings.
Increases cognitive performance after just one ride.
Decreases waist circumference and BMI.
Sports psychologist Dr. Lindsey Shaw Thornton believes that cycling may be beneficial for these children because of "factors like maintaining balance, being outdoors, riding in groups and the rhythmic motion of pedaling." This is why incorporating a short bike ride around the block into your family's daily routine may have great benefits to your child's focus and happiness.
Music
Singing is not just a good way to pass the time; it has other benefits too. Singing helps to improve language development in younger children and can improve concentration and social skills for all age groups.
Learning to play an instrument like the drums, recorder, piano and so on, can help to build confidence, improve focus and reduce stress. Some research even suggests that music can decrease impulsiveness and may even improve mathematical ability in ADHD-diagnosed children.
Drama
Acting and role play will give your child the chance to put themselves in someone else's shoes. Learning lines and preparing to go on stage will teach them self-discipline, as they leave their inhibitions behind and get into character. Drama is a good activity for helping children to develop their social skills and improve concentration, comprehension and confidence.
Storytelling
Sharing a story is fab way to connect with your child and help them to see the world from different perspectives. Kids with ADHD tend to overlook characters' motives, but if you read together and discuss the different characters' motives and actions, it may help them to understand other people better.
Board Games
Board games haven't become extinct just yet, and it's a good thing, because there's nothing quite like sitting around the table and playing a good game. This kind of activity is ideal for shorter attention spans, and it can also help an impulsive child to learn to take turns. If your child enjoys this activity, you could introduce games that require a longer attention span and strategic thinking to enhance their concentration, cognitive process and problem solving skills.
Fun activities are especially important for hyperactive children, because they can learn many skills in an enjoyable way.
Contact us today to schedule an assessment. You can also view the research and results of the program on the website.