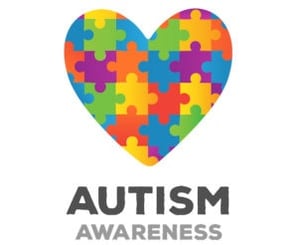 Autism Awareness month was launched in an incredible spectacle of blue on April 2, World Autism Awareness day, reminding the world that the entire month of April is Autism Awareness Month. From the Great Sphinx and Pyramids of Giza to 30 Rockefeller Center in Manhattan, iconic landmarks across the globe were bathed in blue lights to raise awareness of ASD. The UN declared April 2 World Autism Awareness day in 2007.
On the world stage, the UN called for greater employment opportunities for individuals across the autism spectrum, asking businesses to look for opportunities to deploy their strengths in innovative ways. Ban Ki-moon, the UN's Secretary General, expressed his confidence in a better future for them,
"People with autism have enormous potential. Most have remarkable visual, artistic or academic skills. Thanks to the use of assistive technologies, non-verbal persons with autism can communicate and share their un-tapped capabilities."
Ki-moon's words have greater significance due to the sheer number of people who have been diagnosed on the autism spectrum. The US Centers for Disease Control and Prevention (CDC) estimates that 1 in every 68 children have been identified with autism. On average, most children are diagnosed after age four, though a diagnosis at age two has been show to be reliable, valid and stable. On the positive side, the CDC also reports that almost half (46 percent) of these children with ASD have above average intelligence.
Throughout the month of April, it's important for everyone to realize that just being aware is not enough. Action should lead from awareness. In August of last year, President Obama introduced the Autism CARES Act, which sets aside $260 million in funding for autism each year through 2019 for autism research. Part of the funding will go to appointing an "Autism czar" within the U.S. Dept. of Health and Human Services who can oversee all of the nation's autism research, services and support activities.
For parents and anyone concerned about children with autism, there are important actions that can be taken right now. First, go to the CDC's Learn the Signs, Act Early site. People can even volunteer to campaign in their communities or become an ambassador on the national level. Any website owner can, at the very least, add a link on their website. There is some level of involvement available for everyone. As autism awareness leads to significant action around the world, the future looks much brighter for all of us.