Join Us Live: Tuesday August 15, 2023 @ 10AM Pacific | 12PM Central | 1PM Eastern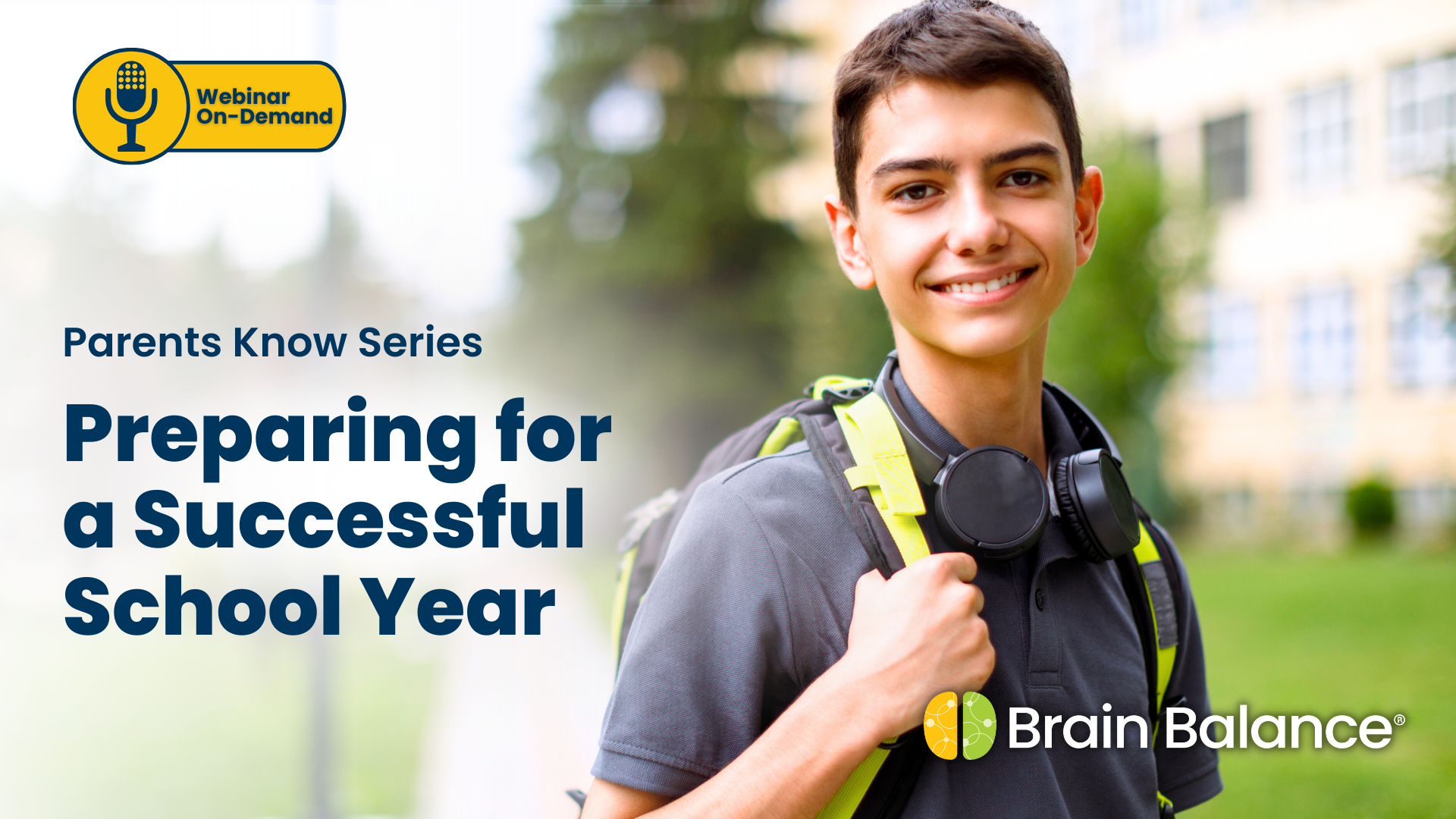 Preparing for a Successful School Year
Fill out the form to watch the recording anytime on-demand.
Parents, you've had a relaxing break from the stresses and pressures put on your child during the school year. But, as the new school year gets underway, what strategies can you use now to set your child up for a more successful school year?

Join our live conversation with Dr. Rebecca Jackson, Chief Programs Officer for Brain Balance, and tenured elementary and middle school educator, Lynn Brittnacher, as they discuss tips for parents and teachers to prepare for a successful school year.
Whether your child has difficulties with attention, remembering academic information, comprehension, or behavior, you'll learn actionable steps to take before parent-teacher conferences to help ensure school feels easier for your child this year.
VIEW THE RECORDING - FILL OUT THE FORM HERE
1

Partnership strategies for both parents and teachers to positively impact a student's success in school.

2

Valuable tips to communicate effectively with teachers, help your child navigate their school day and structure your before-school routine.

3

Understand how challenges with attention, anxiety, and executive functions can impact the brain's capacity to learn and perform in school.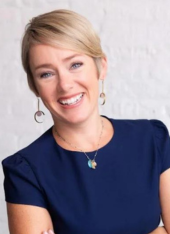 Dr. Rebecca Jackson
Chief Programs Officer, Brain Balance
Dr. Rebecca Jackson comes to the role of Chief Programs Officer as an industry authority on the topics of development, cognition, and brain health. She has over 15 years of experience at Brain Balance working with both kids and adults. Her depth of knowledge and passion comes from a strong foundation of education, research, and years of experience in driving change in the brain that translates to improvements throughout life. Dr. Jackson has published research on the topics of improving cognition, development, and well-being, and is a frequent media expert guest. Prior to joining the Brain Balance corporate team, Dr. Jackson served as the Executive Director of three Brain Balance centers, personally overseeing more than 1,000 students' progress through the Brain Balance program. Dr. Jackson graduated from Life University as a Doctor of Chiropractic in 2001 and holds additional certifications as a Board Certified Cognitive Specialist and as a MindSet Safety Management Behavioral Trainer. She is passionate about creating and delivering programs that increase awareness, understanding, and change in the lives of kids and adults seeking to improve their lives.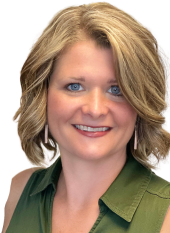 Lynn Brittnacher
Licensed Elem/Middle-Level Educator with Minors in Social Science and Adaptive Education, Master of Arts in Counseling, Board Certified Cognitive Specialist
Lynn Brittnacher has spent her professional career surrounded by children, with an emphasis on children who struggle. Lynn is a licensed teacher in the state of Wisconsin in Elementary/Middle-Level Education with additional licenses in adaptive education and Social Sciences. Lynn has 17 years of experience as a tenured educator, teaching reading, writing and social studies in an inclusive traditional classroom. Lynn also taught daily intervention classes to struggling readers. During her time as a middle-school teacher, Lynn led the social studies and communications arts departments as well as curriculum mapping for reading, writing, and social studies. Lynn has a master's degree in counseling and is a Board Certified Cognitive Specialist. In 2019 Lynn stepped out of the classroom to pursue a dream of helping struggling kids overcome their challenges and opened her first Brain Balance Center in Mequon, Wisconsin. Two years later she opened a second center, Brain Balance of Fox Valley which is located in Kaukauna, WI. Lynn feels blessed to work in both of her centers and also continues to reach out to educators for professional development training and collaborative projects. Lynn is also a mother of 5 and the proud parent of two Brain Balance graduates. Watching the transformation of her own children and her clients through Brain Balance has been one of her greatest joys.