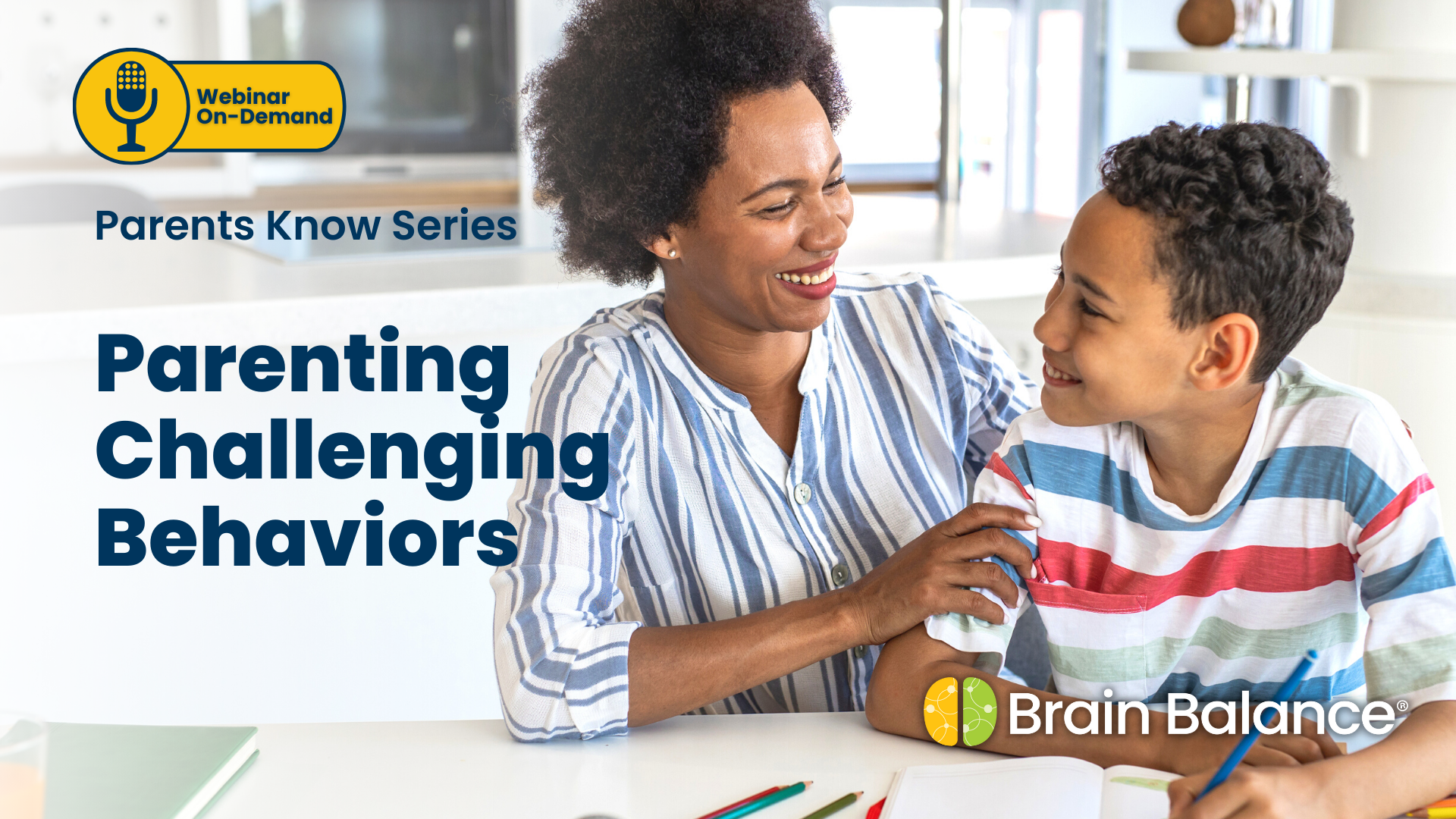 Parenting Challenging Behaviors
A conversation with Licensed Clinical Marriage and Family Therapist and Professor, Dr. Michelle Robertson, Ph.D., LCMFT
How can you align your parenting to support the goals you have for your child's behavior?
Parents, you're tirelessly trying to guide your child to improve their behavior. But as your child makes progress, your old parenting strategies may not be nurturing their growth.
Join our live conversation with Dr. Rebecca Jackson, VP of Programs for Brain Balance and Licensed Clinical Marriage and Family Therapist, Dr. Michelle Robertson, Ph.D., LCMFT, as they discuss how to align your parenting styles to support the behavior goals you have for your child. Dr. Robertson will help parents understand how to address challenging behaviors in kids and teens. You'll get actionable strategies to support your child and encourage improvements in behavior at home.
VIEW THE RECORDING - FILL OUT THE FORM HERE
1

Understand the importance of modeling parenting styles that support the goals you have for your child.

2

How to identify when a behavior is a red flag indicating a challenge with development.

3

Learn how current parenting patterns can prevent your child's progress.

4

Actionable strategies for parents to support challenging behaviors from daily interactions to discipline.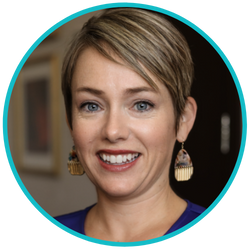 Dr. Rebecca Jackson
VP Program & Outcomes, Brain Balance
Dr. Rebecca Jackson is an industry leader in optimizing brain performance to drive human performance. She brings 12 years of Brain Balance experience to her role as VP of Programs and Outcomes where she drives programmatic enhancements, the creation of new programs, and research on outcomes. Creating hope and an action plan for kids and adults wanting to positively impact their lives is her passion.Dr. Jackson has published research on the topics of anxiety and emotional well-being as well as cognition and is a frequent media contributor and guest speaker appearing on shows such as ABC's The Doctors Show, NBC's Nightly News and more.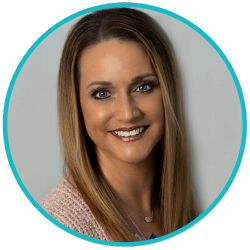 Dr. Michelle Robertson, Ph.D., LCMFT
TENURED PROFESSOR FOR THE MASTER OF SCIENCE IN FAMILY THERAPY PROGRAM AT FRIENDS UNIVERSITY, LICENSED CLINICAL MARRIAGE AND FAMILY THERAPIST, AND EXECUTIVE DIRECTOR OF BRAIN BALANCE CENTERS IN WICHITA, NASHVILLE, AND MINNEAPOLIS
Dr. Robertson is a tenured professor in the Master of Science in Family Therapy (MSFT) program at Friends University. She earned a doctorate in Marriage and Family Therapy from The University of Louisiana at Monroe, a master's degree from Abilene Christian University, and a bachelor's degree in Spanish and Psychology from Midwestern State University. She practices as a Licensed Clinical Marriage and Family Therapist in the greater Wichita area. When introduced to the work of the Brain Balance program, she was impressed with how well it aligned with her own training, education, and experience, and soon after brought the program to Wichita, KS. While Dr. Robertson lives primarily in Wichita, she serves as the Executive Director for the Wichita, Nashville, and Minneapolis Brain Balance centers. In addition to her private therapy practice, her work as a tenured professor, and her involvement with Brain Balance, Dr. Robertson is a member of the Wichita Junior League and a member of The American Association for Marriage and Family Therapy. She and her husband have two children, both of whom have completed the Brain Balance program.