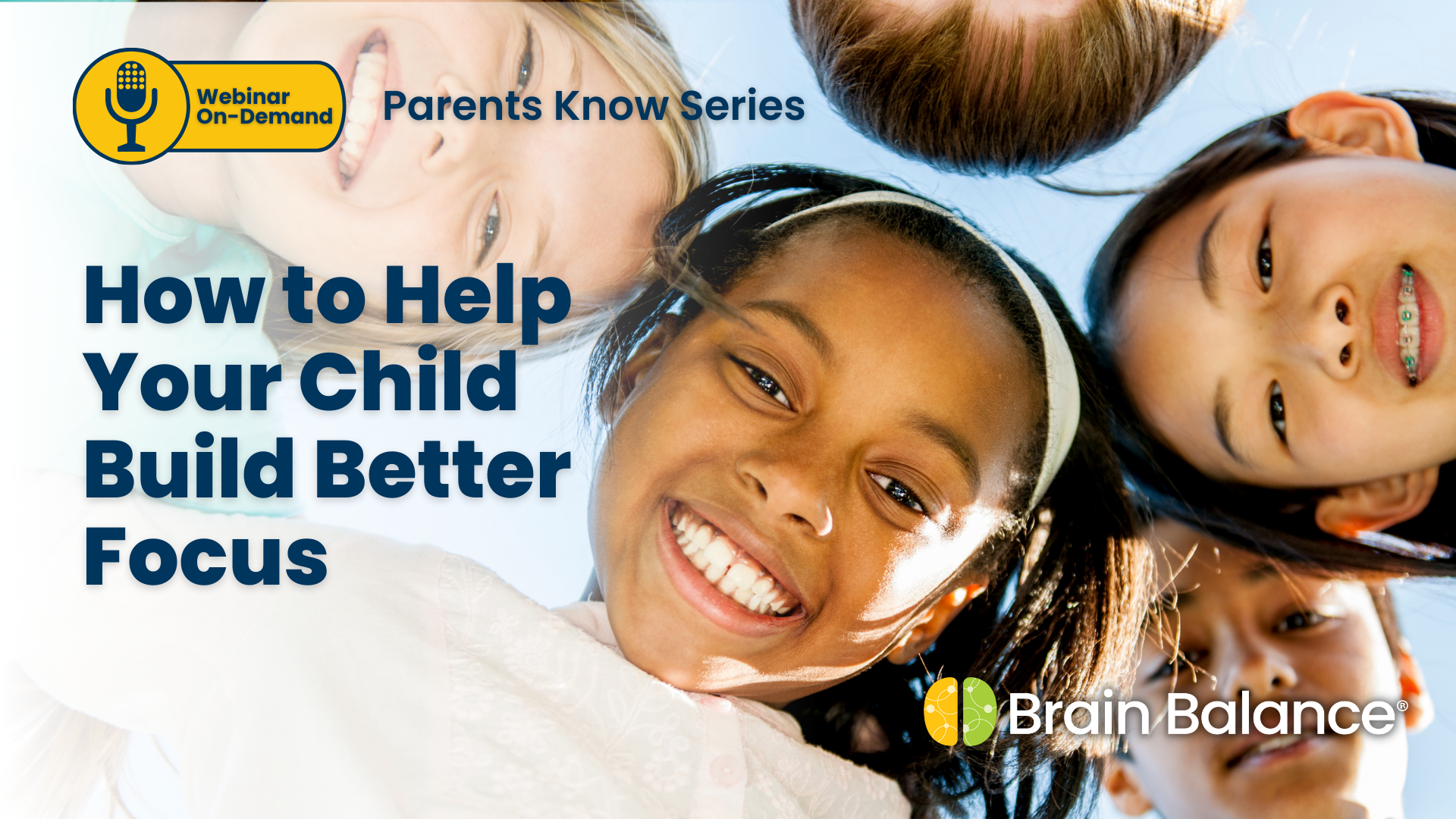 How to Help Your Child Build Better Focus
A CONVERSATION WITH NEUROSCIENTIST DR. COURTNEY GALLEN, PHD.

Did you know? You can practice skills NOW to improve your child's focus.
Watch our live conversation with Dr. Rebecca Jackson, VP of Programs for Brain Balance and UCSF scientist and researcher, Dr. Courtney Gallen, PHD as they discuss two important aspects of attention abilities children need for academic success. Dr. Gallen dives into the latest research on how mindfulness exercises can help improve focus and give tips for parents to set kids up for success in the next school year.
VIEW THE RECORDING - FILL OUT THE FORM HERE
1

The types of attention skills housed in the brain

2

How those attention skills help kids and teens succeed in the classroom

3

How to use mindfulness exercises for better focus this summer

4

Tips to prepare for the upcoming school year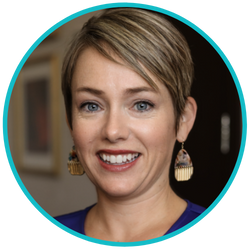 Dr. Rebecca Jackson
VP Program & Outcomes, Brain Balance
Dr. Rebecca Jackson is an industry leader in optimizing brain performance to drive human performance. She brings 12 years of Brain Balance experience to her role as VP of Programs and Outcomes where she drives programmatic enhancements, the creation of new programs, and research on outcomes. Creating hope and an action plan for kids and adults wanting to positively impact their lives is her passion.Dr. Jackson has published research on the topics of anxiety and emotional well-being as well as cognition and is a frequent media contributor and guest speaker appearing on shows such as ABC's The Doctors Show, NBC's Nightly News and more.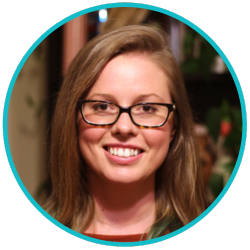 Dr. Courtney Gallen
DIRECTOR OF EDUCATION DIVISION, NEUROSCAPE CENTER LAB | ASSISTANT PROFESSIONAL RESEARCHER, NEUROLOGY, UCSF WEILL INSTITUTE FOR NEUROSCIENCES
At Neuroscape, Courtney is using her previous research to develop personalized approaches to cognitive interventions. Further, Courtney has several lines of work at Neuroscape dedicated to understanding attention abilities that develop over childhood and adolescence, including how they are related to real-world behaviors (e.g., academic performance, risk-taking, physical and mental health) and how we can improve these abilities with targeted training programs. Courtney is also broadly interested in how brain network properties support aspects of cognitive control, namely attention, and how such properties are related to cognitive and neural plasticity. Courtney graduated from Penn State with a B.S. in biology, concentrating in neuroscience. As an undergraduate, Courtney worked with Sheri Berenbaum, examining the effects of prenatal testosterone exposure on gender-typed behavior. From 2009 to 2011, Courtney worked in Elliot Stein's lab at the National Institute on Drug Abuse through the NIH Post-Baccalaureate IRTA program. There, she studied the effects of genetic polymorphisms on reward processing using fMRI. In Courtney's graduate work with Mark D'Esposito at UC Berkeley, she used fMRI and graph theory to examine properties of large-scale functional brain networks that support cognitive control processes, such as working memory. One arm of her dissertation research focused on examining modular network reconfiguration due to cognitive control demands. This work showed that the pattern of demand-related reconfiguration is altered by selective attention and normal aging. A second arm of her dissertation work focused on examining the role of baseline brain network properties in predicting training-related cognitive control gains. This work showed that brain network modularity is predictive of training gains in both young and older adults, suggesting that network properties may be a unifying predictor of cognitive training success across populations and interventions.