Watch our webinar on-demand:
Presented by Rebecca Jackson, Vice President of Programs & Outcomes
Learn key information on why some children are more prone to stress and anxiety than others and tips to help ease your child's anxiety at home and in school.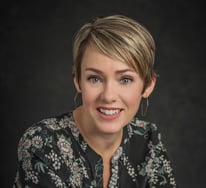 Presented by: Rebecca Jackson
Vice President of Programs and Outcomes
Watch our webinar to learn:
1. Why are feelings of anxiety more prevalent in some children versus others?
2. How these differences are related to brain development
3. Top tips to help ease anxiety
4. Brain Balance overview/October Parent Resource


---
What is Brain Balance? Check out our latest research and results
Learn more about the Brain Balance Program: Learn more about how our program works.