Summer Vacation Survival Tips
Watch our webinar on-demand: Summer Vacation Tips for Children Who Struggle
Presented by Rebecca Jackson, Vice President of Outcomes and Programs & Holly Larson, Registered Dietitian for Brain Balance.
Going on vacation should be an exciting and relaxing time. For families with children that struggle with social challenges, attention/focus difficulties, meltdowns or sensory issues, planning a successful summer getaway can be difficult. Listen to learn more about:
Why vacations can be difficult for children who struggle from a brain development perspective

How to prepare and structure your vacation for optimal success

Why good nutrition matters for children that struggle

Easy tips for making heathy food choices while traveling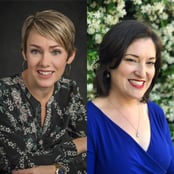 Rebecca Jackson, Vice President of Programs and Outcomes Holly Larson, Registered Dietician
---
Learn more about the Brain Balance Program: Watch how Brain Balance can uncover your child's full potential.
Get started with a plan for your child today!