Webinar: The Brain & Anxiety
Thursday, August 25th:
Eastern: 1:30 PM & 8 PM
Central: 12:30 PM & 7 PM
Pacific: 10:30 AM & 5 PM
Does this sound familiar? Nausea when tasks are difficult, emotional school drop-offs, difficulty changing plans, excessive worry and fear… You are not alone. One in eight children struggle with the symptoms of anxiety. THERE IS HOPE!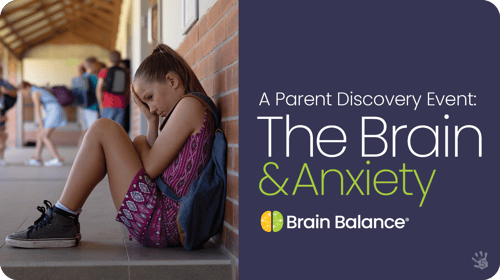 Join us for this 60 minute webinar and learn WHY some kids struggle with anxiety and what is happening in the brain to cause these symptoms.
All registrants will receive a free resource guide!
Fill out the form to RSVP for our webinar.