Summer Activities for Kids that Boost Brain Development
Did you know that when kids spend time outdoors and engage in physical activity they are boosting their brain development?
Given the potential negative effects of screen time on your child's development, it is even more important to find ways to get kids outside and moving. This is especially true for children who struggle.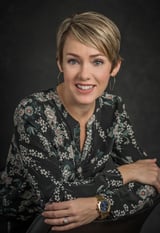 Presented by: Rebecca Jackson
Vice President of Programs and Outcomes
Listen to learn top activities that will help boost your child's brain development this summer:
How outdoor activities help a child's brain develop
Top exercises/activities that will help boost brain development
Easy steps parents can take to get their kids outside and moving
What is Brain Balance? Watch how Brain Balance can uncover your child's full potential.
Get started with a plan for your child today