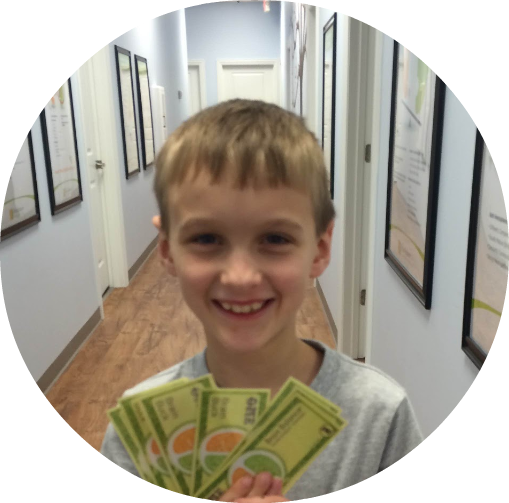 Casey, 9
Diagnosed with/Exhibiting:
ADHD
Auditory processing issues
Asperger Syndrome (ASD)
He's in third grade and sometimes his expression is difficult for him, but he said, "Brain Balance changed my life." He said, "I can do so many things now that I couldn't do before."
He used to not be connected in what we were doing. He'd want to do it his way. He'd want to do it very silly or just not be involved with what we're doing at all. Now, he's right with me.
Casey was diagnosed with Asperger's (ASD). He had a severe listening and communication disorder. His selective hearing was very acute. It was very hard to get his attention and very hard to get him to answer questions. He didn't like to play with others. He always played by himself. There was very little social interaction. A lot of times he was just in his own little world. He had these Asperger-like symptoms. He also had some stemming behaviors like slapping and playing with his ears, chewing on his t-shirt, and stuff like that. Then at the end of last school year, he was diagnosed with ADHD. He was on the high to severe range of ADHD.
My mom had given me the Disconnected Kids book, and I had kind of put it aside a long time ago. When these problems came about and at the end of the school year we realized something seriously needed to be done. I started researching and searching out some things. I put him on the waiting list for an autism center in Columbia. I enrolled him at communication therapy sessions at the University of Central Missouri, but then I read Disconnected Kids. I spent a week in June just underlining stuff and looking through it. I would read stuff out loud to my husband like, "Listen to this. It sounds exactly like Casey." It just sounded exactly like him. It described him to a T. This is exactly what we needed.
Every morning when we'd get up, it's like, "Oh, it's a Brain Balance day." He's excited to go. He enjoys being there. He has never once complained about any of it, so that's reaffirming, too, because I know he's having fun. He likes being in there, and it's enjoyable for him.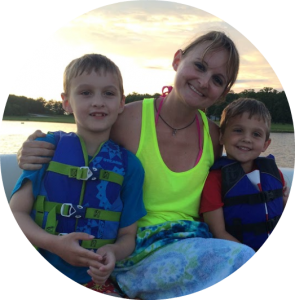 He's learning how to jump rope. He couldn't button his own pants, unzip his own pants. There are lots of things that he knows is a lot easier for him now. He's completely different than he was at the beginning of the school year. My best friend, who goes weeks without seeing him and knew him very well last summer and before we started, she says that he is like night and day. That she can't get over … Our friends and family can't get over how much he has changed.
Brain Balance students progress an average of 2.6 levels in 3 months for sensory motor exercises. On average, customers surveyed rated their satisfaction at 8.5 on a 10 point scale.