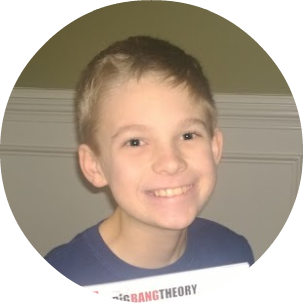 Carter, 12
Diagnosed with/Exhibiting:
Although Carter is still currently in Brain Balance, he has shown dramatic improvement in impulse control, emotional regulation, and socialization.
I wish we would have found Brain Balance many years ago. It's a tremendous program. The staff and everyone here is just so knowledgeable and so pleasant and helpful.
He's a very bright child but just never gave a lot, his full potential at school. He didn't want to have to put through or forth a lot of effort at school. At home, he wanted to kind of stay to himself. Once he got home he wanted to go into a room, be left alone. If we had company over or other extended family over he did not socialize with us. He was very immature. He is 12 years old and in the sixth grade. Very immature. He doesn't have a lot of friends and wanted to be in his own shell. We really couldn't get him out of it.
I did some research and found Brain Balance. They did the evaluation.
It's been tremendous. He is a 12-year-old. Now, he enjoys spending time with our family. He has a younger brother that's nine. Now, they socialize, they play, they interact. Before starting here at Brain Balance that wasn't happening, it was constant battles.
Impulse control has definitely improved. When it's brought to his attention he right away is aware of it and he apologizes. His socialization, he's wanting to be around kids more. He's wanting to do things with our family more. He's getting more mature to where I now think I am starting to see some of those typical middle school type behaviors from him, not an eight-year-old behavior.
I would definitely recommend it to anybody with the success that we are seeing in so many areas with Carter, definitely, I would.
Brain Balance students progress an average of 2.6 levels in 3 months for sensory motor exercises. On average, customers surveyed rated their satisfaction at 8.5 on a 10 point scale.