Watch our video to understand the key components your child needs to overcome reading struggles.
Reading challenges are the result of development. The more mature a child's development, the better the child's ability to keep up with learning. However, if there are gaps and holes in development, a child may have a difficult time with reading, memory and focus.
We developed our "Tools for Creating Good Reading Habits" guide to give parents actionable steps to help your child make academic improvements.
In addition, for parents preparing to navigate their child's next IEP or 504 meeting, we created our "Guide to IEPs." This guide contains valuable tips on how to survive the meetings by getting familiar with the process and understanding available resources.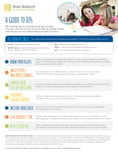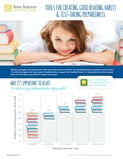 Fill out the form to download our guides, "Tools for Creating Good Reading Habits"
and "IEPs & Goal Tracking Chart"
---
Brain Balance is the leading drug-free program helping kids move beyond challenges to achieve greater success. This personalized program is designed to improve focus, behavior, social skills, anxiety, and academic performance.