Navigating Family Relationships: Making the Most of Your Time Together
Watch our webinar on-demand:
Presented by Rebecca Jackson, Vice President of Programs & Outcomes
Learn key information on how to successfully navigate family relationships when your child is struggling behaviorally, emotionally or socially. Make the most of your time together this holiday season.
1. Why navigating family relationships is more difficult for some children vs. others.
2. How brain development plays a role in your child's family interactions
3. Top tips for enjoyable family gatherings:
- How to help your child enjoy time spent with family and friends
- How parents can manage their interactions with family & friends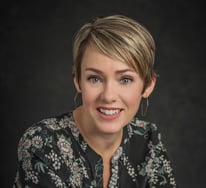 Presented by: Rebecca Jackson
Vice President of Programs and Outcomes
Watch our webinar to learn:
---
What is Brain Balance? Check out out latest Research and Result
Learn more about the Brain Balance Program: Watch how Brain Balance can uncover your child's full potential.
Get started with a plan for your child today!